With next season looking more and more like a make-or-break year for Matt Rhule, the Panthers' head coach may be making anticipatory moves to stay employed. Jason La Canfora, of CBS Sports, reported that Rhule, and potentially other head coaches in the NFL, may set their sights on the University of Michigan opening, should current head coach Jim Harbaugh be drawn to Las Vegas.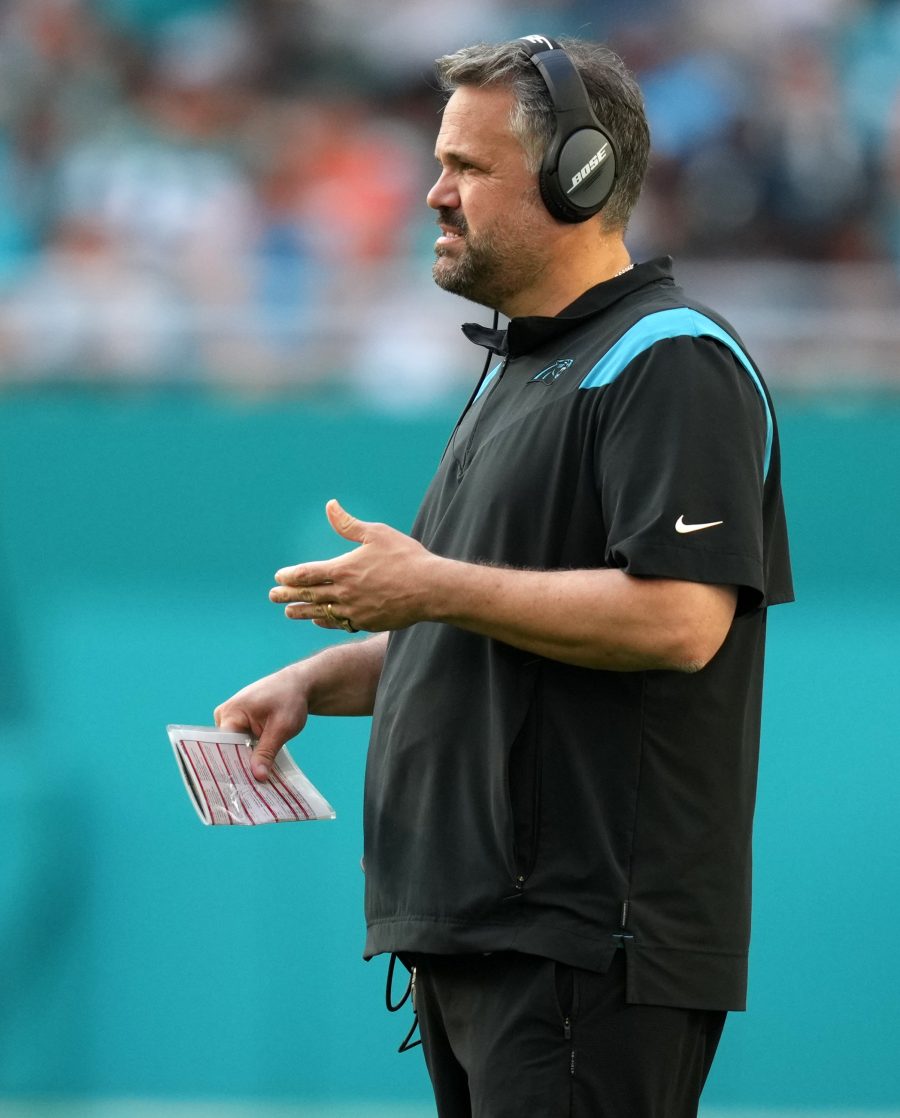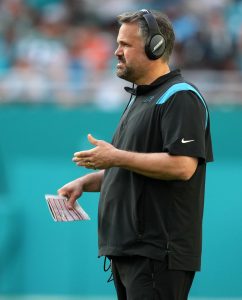 Harbaugh is currently negotiating with Michigan after he led the Wolverines to their first College Football Playoff appearance and their first outright Big Ten Championship since 2003. He had signed an extension at the start of the season to secure him in Ann Arbor through 2025, but, with mounting interest from the Raiders, the negotiations are giving Michigan a chance to convince him to stay. The Raiders are searching for a new general manager as well as head coach, following the departures of Mike Mayock and Jon Gruden. Harbaugh isn't the only target in Vegas, though. He'll have to compete with interim head coach Rich Bisaccia, who, despite a season of turmoil, led the Raiders to a Wild Card spot in the playoffs. Jerod Mayo and DeMeco Ryans have also been mentioned as candidates.
Rhule's interest in heading back down to the college ranks of coaching have not quite been a secret. Sources have informed La Canfora that Rhule was watching the situations at Penn State and LSU closely, in case a beneficial opportunity presented itself.
Rhule got his first head coaching opportunity at Temple in Philadelphia, where he had spent years as an assistant under Al Golden. He took his first Power 5 opportunity as the head coach at Baylor, following the scandal that led to Art Briles's dismissal. He took the Bears from 1-11 in his first season to 11-3 in his third season and rode that success straight to the NFL.
There are still many situations that need to play out. Harbaugh would have to leave Michigan. Rhule would have to decide to put his name in the ring for the vacancy at Michigan. Michigan would have to determine that Rhule is the best candidate for the position. None of this is guaranteed, but, if it all plays out, look for Carolina to be added to our 2022 NFL Head Coaching Search Tracker.