There's been a lot of buzz this offseason, just like the last couple of offseasons, that the Raiders could move on from Derek Carr. That includes a report from about a month ago that a number of teams had called about Carr, and that Las Vegas was at least willing to listen on those calls.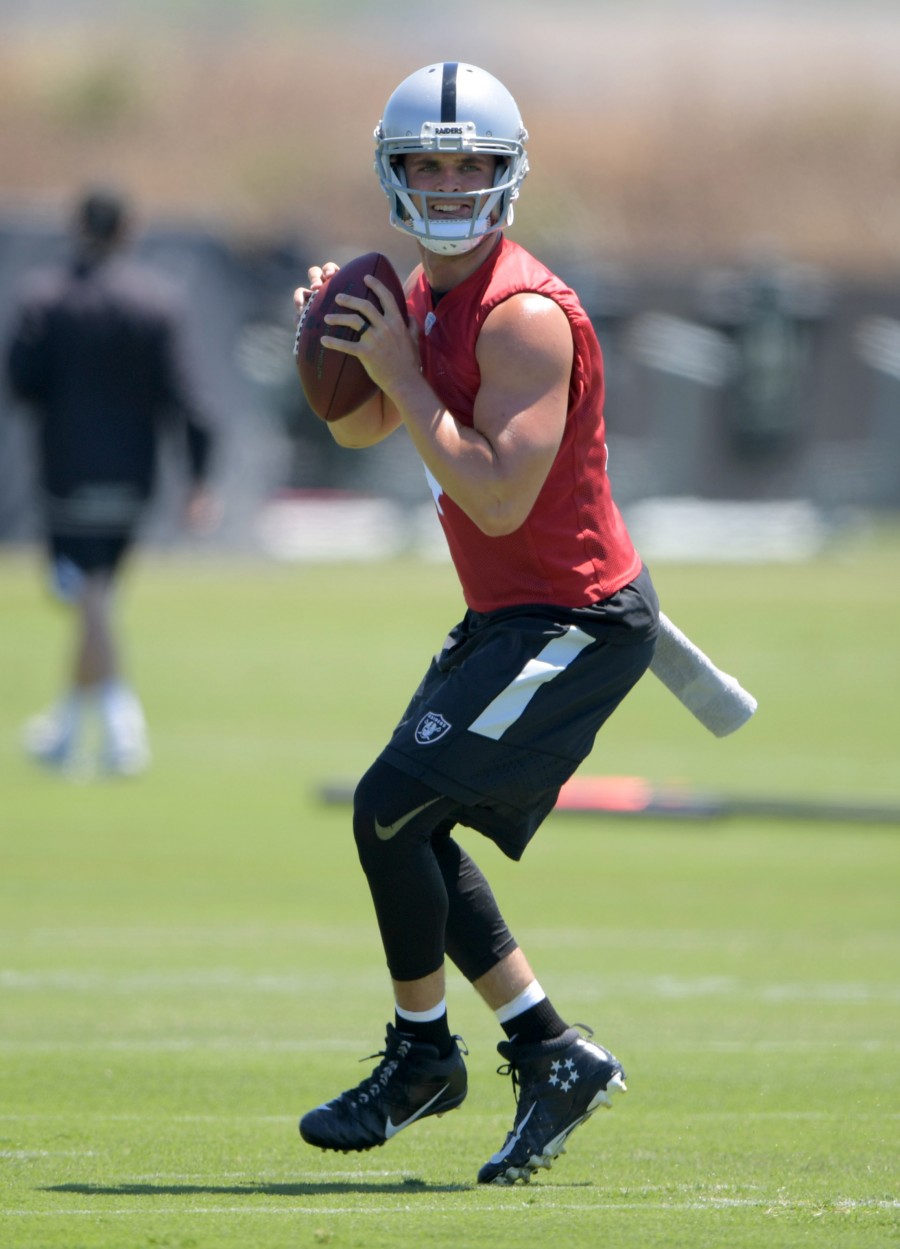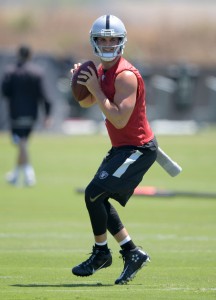 Nothing much has happened since then though, and Raiders GM Mike Mayock recently sought to squash the speculation. "I think Derek Carr has earned a lot of respect around this league from an awful lot of people," Mayock told reporters this week, via Jeremy Bergman of NFL.com.
"I think Derek Carr had his best year yet, under Jon Gruden. I think he's one of the top quarterbacks in the NFL and we couldn't be happier with him," he continued. "If you're asking me about Derek, I think Jon and I would both stand shoulder to shoulder and pound the table for Derek Carr."
If you've followed the NFL for long enough you've probably gotten pretty good at parsing out what's GM-speak and what's real, and Mayock's comments sounded pretty emphatic and borderline definitive. He definitely didn't do the kiss of death hedge or the "he's our quarterback right now" that have become so popular in recent years.
At this point it seems like if a Raiders quarterback is going to get traded it'll be Marcus Mariota, not Carr. Mariota showed well during his brief appearance in place of an injured Carr late in the season, but although there was some interest at first those talks have reportedly cooled recently as well.
Follow @PFRumors