This is shaping up to be a historic offseason of quarterback movement, as Matthew Stafford has already been dealt, and Carson Wentz, Deshaun Watson, and Sam Darnold might not be too far behind. There haven't been any concrete trade rumors regarding Raiders QB Derek Carr this year, but it sounds like that could change soon.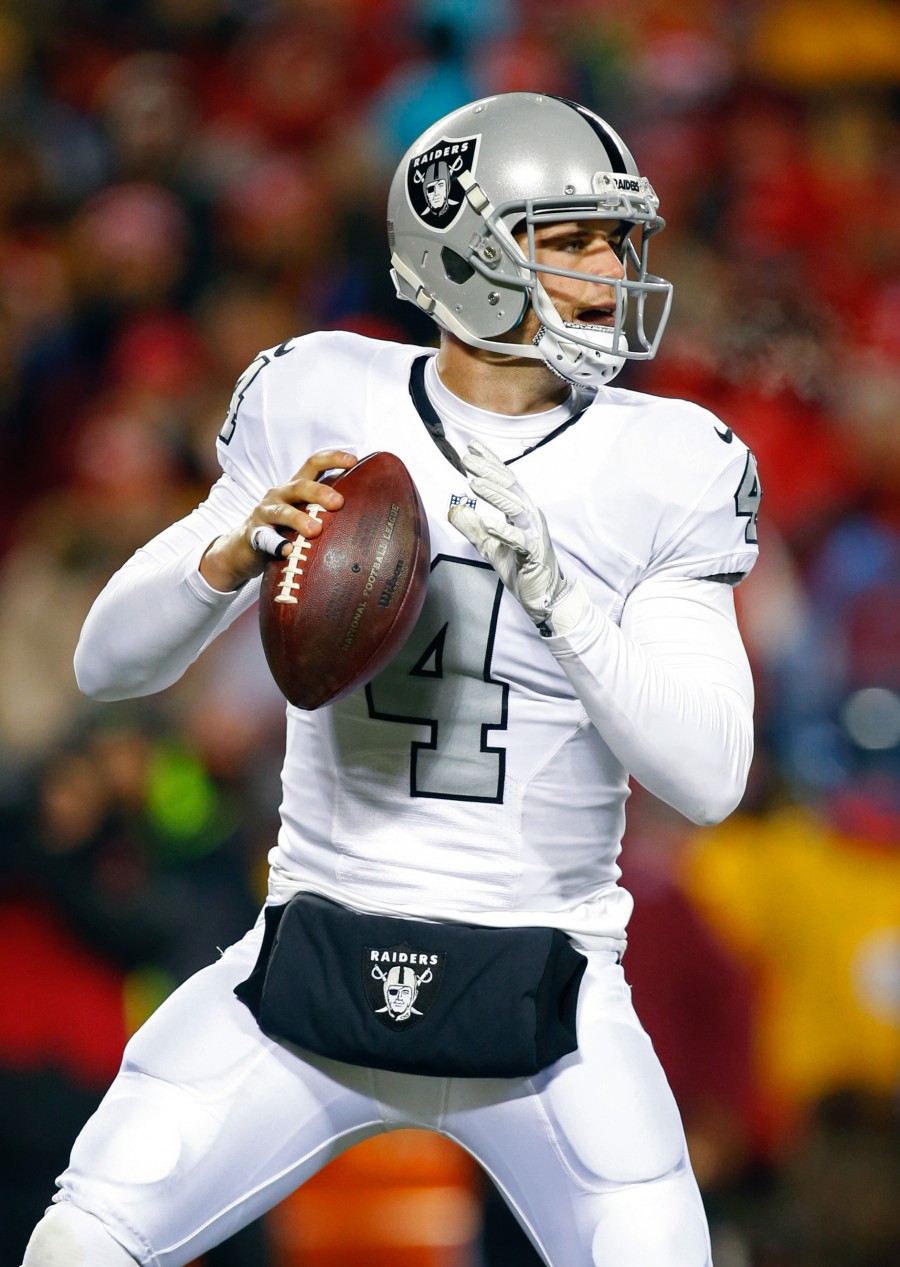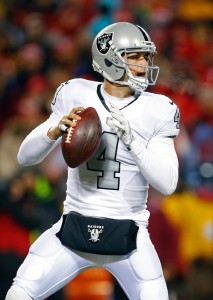 According to Mike Garafolo, Tom Pelissero, and Ian Rapoport of NFL.com, rival clubs have been calling the Raiders to gauge their interest in dealing Carr, and Vegas is at least willing to entertain those discussions. The caveat is that the Raiders would want to replace Carr with a passer of similar quality, though that probably would need to happen in a separate transaction. Unless Carr somehow becomes involved in a trade for Watson, no other QBs that could be on the move are as valuable as Carr at the moment.
The Raiders narrowly missed the playoffs in 2020, but that had more to do with their defense than their offense. Vegas was a top-10 unit both in terms of total offense and in points per game, and Carr set a new career-high with a 101.4 QB rating. His 4,103 passing yards were also a personal best, and he threw 27 TDs against just nine picks.
The soon-to-be 30-year-old is under contract through 2022, and his salaries in each of the last two years of his deal are just shy of $20MM, a relative bargain. So while the club would surely be able to get a terrific return if it traded Carr, its status as a potential playoff contender suggests that such a deal might not be something you want to bet your house on.
Indeed, the NFL.com trio goes on to say that the Raiders, who just handed Nathan Peterman a $1MM guarantee for 2021, are open to trading either Carr or Marcus Mariota, and it would seem that Mariota is a much likelier candidate to be moved. Perhaps there will be some discussion on that front once the dust settles on Wentz, Watson, and Darnold.
Still, the fact that the Raiders are willing to engage in talks involving Carr when they have firmly rebuffed any such overtures in the past few years is notable, especially at a time when the trade market is chock-full of interesting signal-callers.
Follow @PFRumors