Although Rich Bisaccia has steadied the ship amid a rough season, he does not have the smoothest road to becoming the next full-time Raiders HC. The Raiders will conduct a true search, Ian Rapoport of NFL.com notes (video link), unlike the token 2018 process that ended with a quick Jon Gruden hire.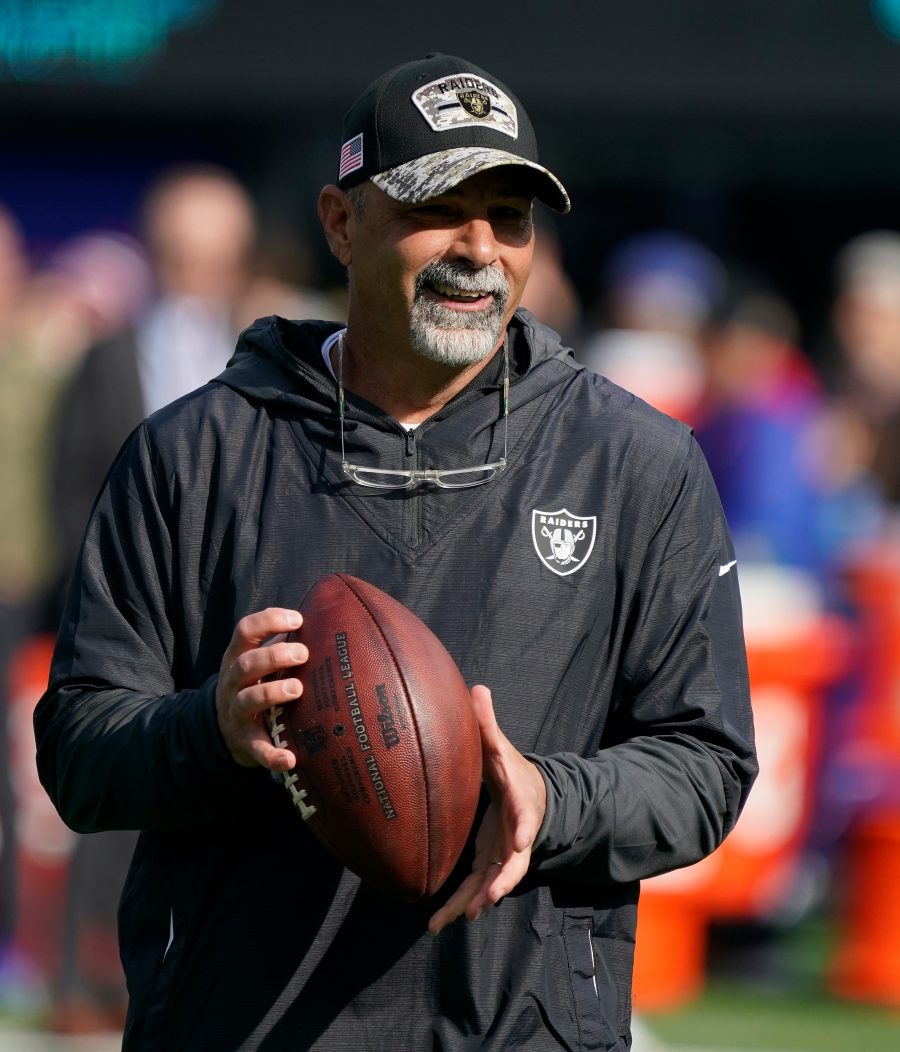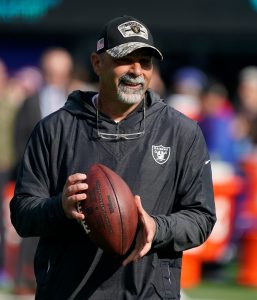 Bisaccia will improve his chances to take over with a win Saturday, and Mike Florio of Pro Football Talk indeed notes the previous Las Vegas special teams coordinator has elevated his stock in recent weeks. An upset win over the Bengals — which would double as the Raiders' first playoff win since the 2002 AFC championship game — may not be enough for the current interim HC.
Regardless of what happens Saturday, Bisaccia will be interviewed for the full-time gig. However, he is not expected to be the favorite, per Rapoport. A loss today will likely doom Bisaccia's chances as well. The Raiders rallied by winning their final four games to reach the playoffs, but they did finish with a minus-65 point differential — largely on two Bisaccia-helmed blowout losses to the Chiefs — en route to the AFC's No. 5 seed. The Raiders will not go through interviews until their seasons ends, Adam Schefter of ESPN.com tweets.
Jim Harbaugh, who started his coaching career with the Raiders as QBs coach on that 2002 Super Bowl-qualifying squad, has been linked as a frontrunner. But the Michigan HC appears in NFL rumors annually only to remain at the Big Ten program. This does represent the closest Harbaugh link to the league since he left for Ann Arbor, and given the Raiders' interest in the ex-49ers HC back before they hired Jack Del Rio, this is obviously a scenario to monitor closely.
Bisaccia, 61, has been an NFL coach since 2002. He does have extensive ties to Gruden, having coached with the since-resigned HC throughout his Tampa Bay tenure and during his three-plus years back running the Raiders. It would be interesting to see Mark Davis commit to a career special teams coach who was one of Gruden's right-hand men, but he will at least be part of the search.
Follow @PFRumors