The Raiders' season is over after a gut-wrenching, mistake-filled, sometimes controversial seven-point loss to the Bengals in last night's wildcard game. The contest ended with a Derek Carr interception on a fourth-and-goal throw that came up several yards short of the endzone, and it's fair to wonder whether that was Carr's last pass in silver-and-black.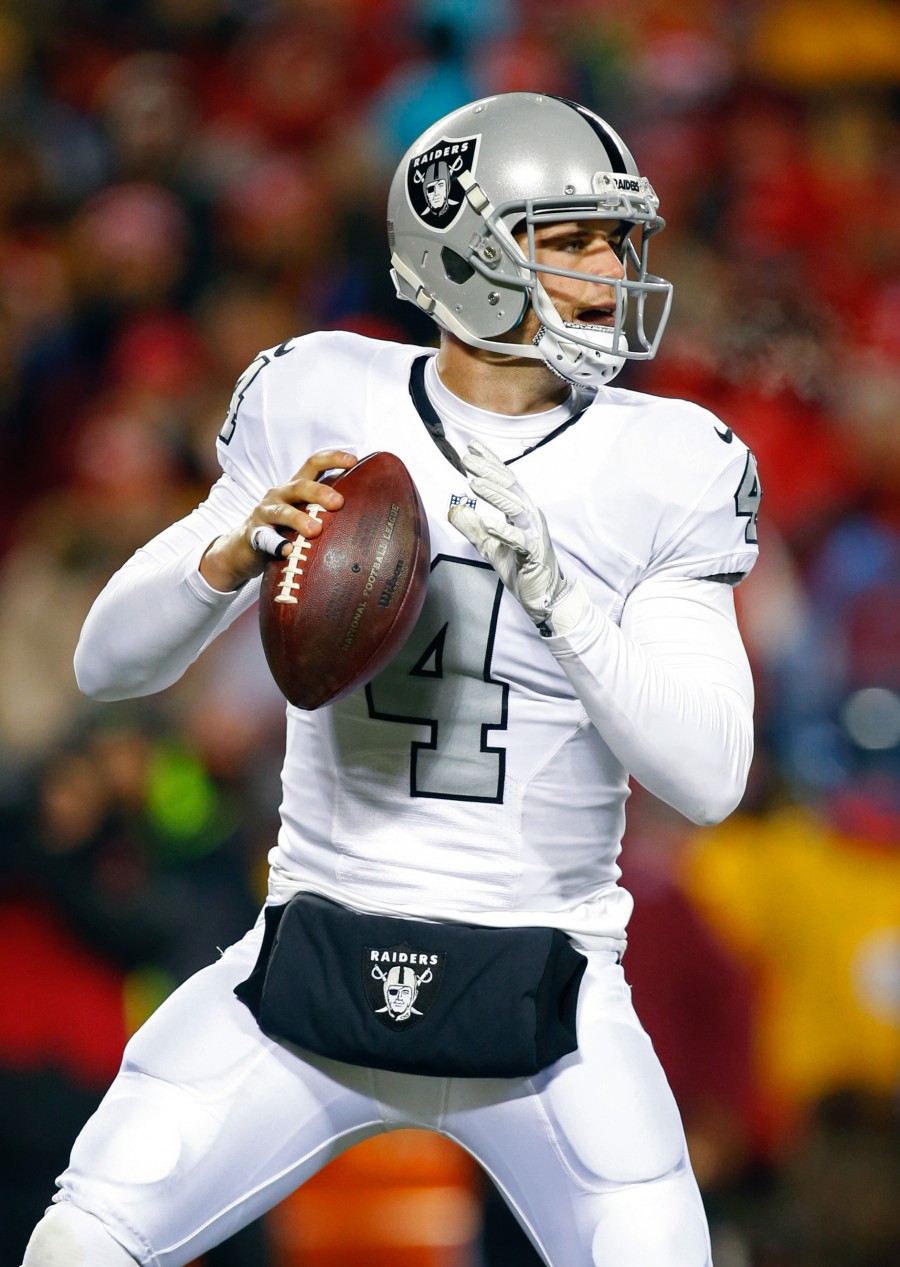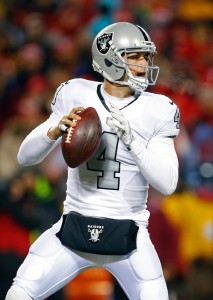 Team owner Mark Davis was clear that he was not going to begin thinking about 2022 and beyond until the Raiders' 2021 campaign had come to an end, but now that it has, he has some catching up to do in terms of his search for a permanent head coach (and, perhaps, for a new general manager). No club in need of a new HC or GM has actually hired one just yet, but interviews have gotten underway, and Davis plans for his search to be thorough and legitimate.
Ian Rapoport of NFL.com says that Carr's future in Las Vegas will be tied to the club's head coach hire, and he classifies the Raiders' QB decision as a "mutual" one. The implication is that the head coach and Carr — who stated this summer that he would rather quit football than play for another team — will both have a say in the matter.
Carr has certainly earned that right. While interim head coach Rich Bisaccia has received much-deserved credit for keeping the team together in the wake of the Jon Gruden fiasco, the Henry Ruggs tragedy, and other assorted on-field and off-field difficulties, Rapoport points out that Carr was also instrumental in rallying the troops through the turmoil and closing the regular season on a four-game winning streak. And while Carr's name has frequently popped up in trade rumors due to his generally strong-but-not-elite play, he has finished in the top-10 in QB rating in two of the past three seasons.
On the other hand, his two turnovers in last night's playoff loss — including a fumble and the game-ending interception that for some reason was thrown short of the goal line — was emblematic of a season in which he threw for a career-high 14 picks and fumbled a career-high 13 times. In his eight-year career, he has totaled double-digit fumbles five times and has twice led the league in that category. His 57-70 record also leaves much to be desired.
Carr, who will turn 31 in March, has one season remaining on the five-year, $125MM extension he signed in 2017. That $25MM AAV is now a middle-class figure for QBs, and in Rapoport's estimation, Carr will be in line for a top-of-the-market extension. Rapoport reiterates that GM Mike Mayock's job is not necessarily safe, and whoever ends up as the Raiders' general manager will obviously have a significant say in Carr's contract and his status with the team as well. If Las Vegas and Carr agree to seek a trade, RapSheet names the Saints, Texans, and Colts as potential landing spots.
For what it's worth, Carr said in last night's postgame presser that Bisaccia is the "right guy" for the HC job, and Dan Graziano of ESPN.com suggests that the glowing way in which Raiders players talk about Bisaccia is different than the usual player-speak (Twitter link). Though Bisaccia may not be the favorite, he has given Davis something to seriously consider despite the early playoff exit.
Follow @PFRumors