Derek Carr has been the subject of trade rumors over the past few years, but the Raiders quarterback doesn't intend to play anywhere but Las Vegas. In fact, Carr said today that he'd rather retire than be traded to a new squad.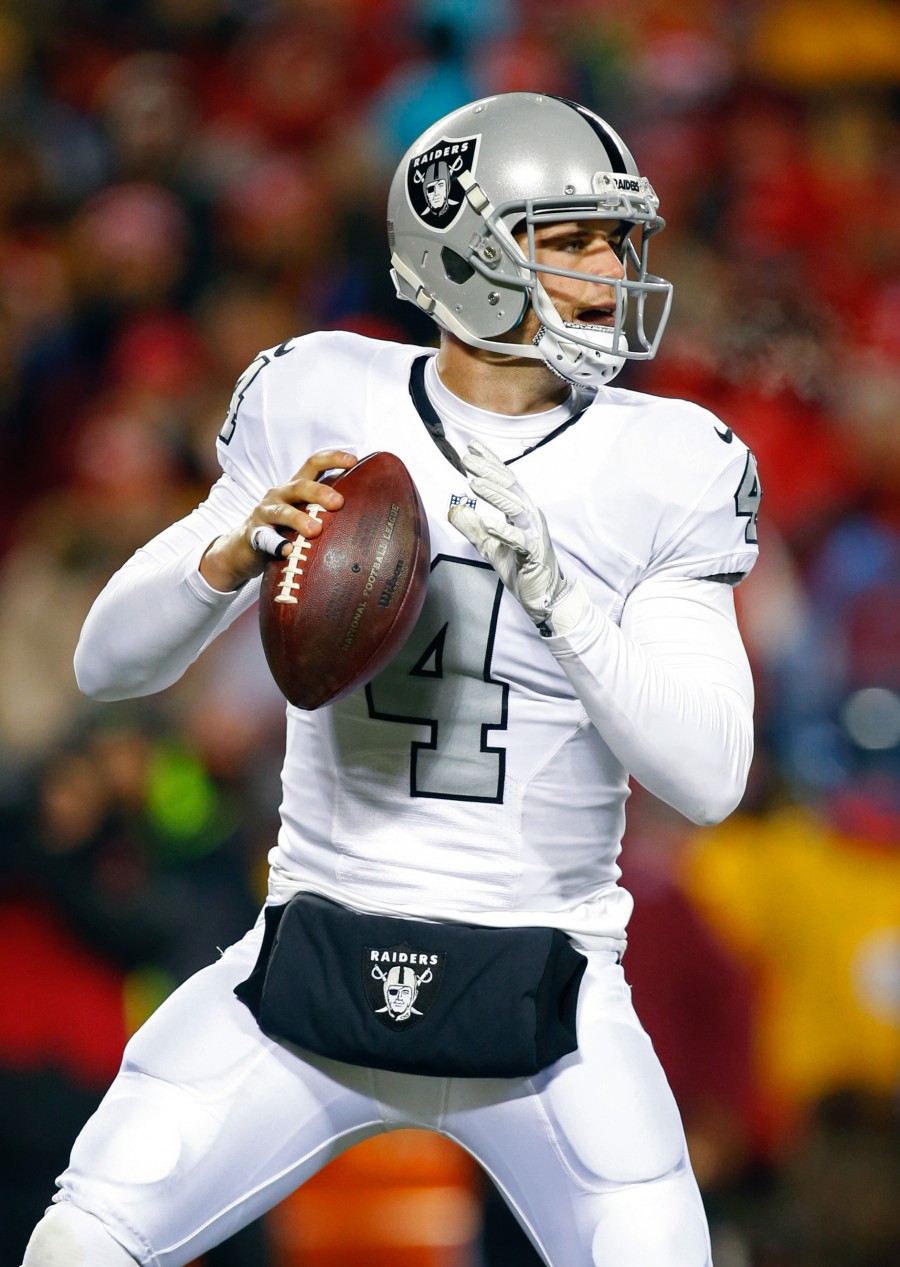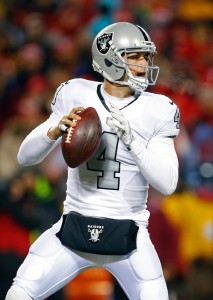 "I'd probably quit football if I had to play for somebody else," Carr said (via ESPN's Paul Gutierrez). "I am a Raider for my entire life. I'm going to root for one team for the rest of my life — it's the Raiders. So, I just feel that so strong in my heart I don't need a perfect situation … to make things right.
"I'd rather go down with the ship, you know what I'm saying, if I have to."
While the front office has continually supported the three-time Pro Bowler, that hasn't stopped the trade rumors; it was only February that we last heard that Carr could be on the move. While the 30-year-old has managed to put up some solid individual numbers (including a handful of franchise records), the Raiders have only made the playoffs once since he entered the NFL in 2014.
Until the Raiders return to the postseason, there will continue to be question marks surrounding Carr's future in Las Vegas, but the quarterback made it clear that he wouldn't consider reversing his fortunes elsewhere.
"I'm that old-school mentality — I'm playing for one team and that's it," Carr said. "Whether we've won enough or not, I literally give every bit of energy and effort that I can to this organization and when I sign a contract, I completely, in my mind, have to fulfill that. I committed to that. I put my name on paper."
Carr inked a five-year, $125MM contract in 2017. The deal expires at the end of the 2022 campaign.
Follow @PFRumors