The Raiders were a big disappointment in 2020, fizzling down the stretch after a hot start. After going 6-3 through the first nine games, they went just 2-5 in the final seven to finish at an even .500. Jon Gruden has now had three years at the helm, and while he hasn't made the playoffs yet, it doesn't sound like his job will be in any real jeopardy anytime soon.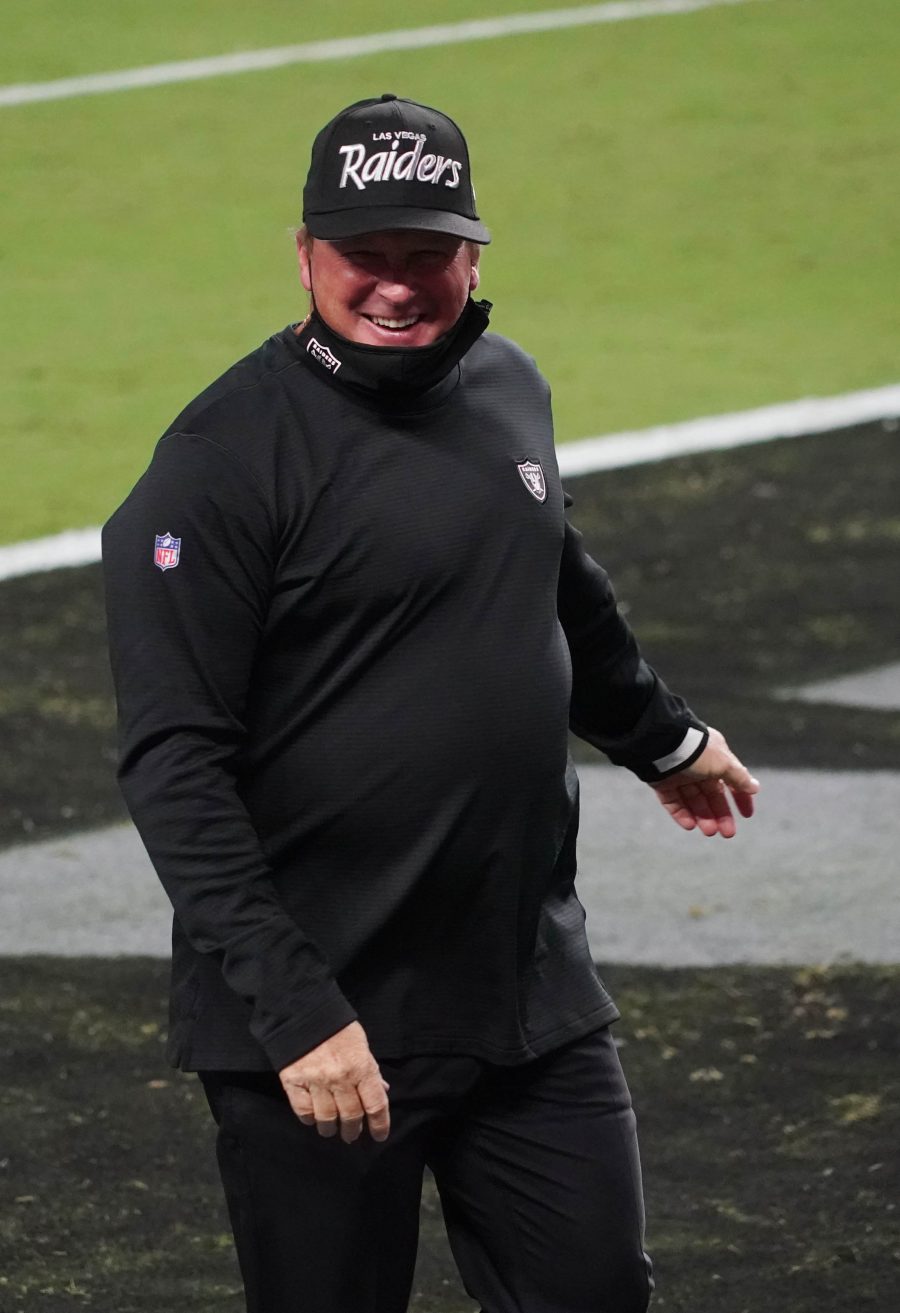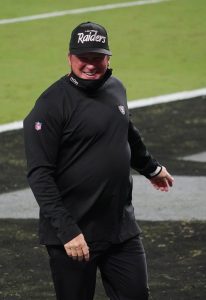 Speaking to Ed Graney of the Las Vegas Review-Journal, owner Mark Davis reiterated that he's confident in Gruden and general manager Mike Mayock. "Absolutely," Davis replied, when asked if he still thought he had the right leadership combo in place.
"In Year 1 with Jon, it was a deconstructive phase where he wanted to get things down to more salary cap control and really start building the team. We made a little progress in Year 2 but obviously not enough. Mike then came in and our drafting and player management (strategy) was a little different. I thought we made some progress there. We were really looking forward to this inaugural season in Las Vegas — our new practice facility and everything else. All the things we dreamed of were coming true."
Davis went on to say that COVID-19 derailed things, and that "it's really hard to put any kind of grade on the season, except to say we didn't get to where we expected to be. But yes, I'm happy with (the leadership)." Davis reportedly gave Gruden a ten-year contract to lure him out of the broadcast booth in 2018, and it sounds like he's intent on seeing the duration of that deal out.
Gruden's record isn't entirely fair to lump all on him, as he's done a commendable job with the offense, getting Derek Carr to have by far his two most efficient seasons in the NFL the last two years. The defense has been a train-wreck though, which culminated in the firing of defensive coordinator Paul Guenther late in the year.
That DC search will now be critical for 2021, and we've heard them linked to Gus Bradley and a couple of other names. As for that search, Davis said "I'm involved in the interviews in a small way, but my philosophy is one thing I know is what I don't know. And I'm going to let the guys I hired do their jobs. It's up to Mike and Jon to determine who the person is that they feel will do the best job for the Raiders. I'll play devil's advocate with them and question them, but the final decision is their choice."
Follow @PFRumors