The Cowboys have re-entered negotiations with their franchise quarterback, and Dak Prescott's patient strategy may be about to pay off.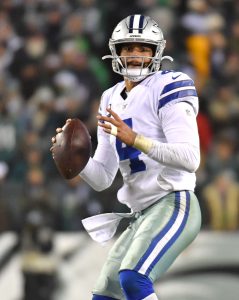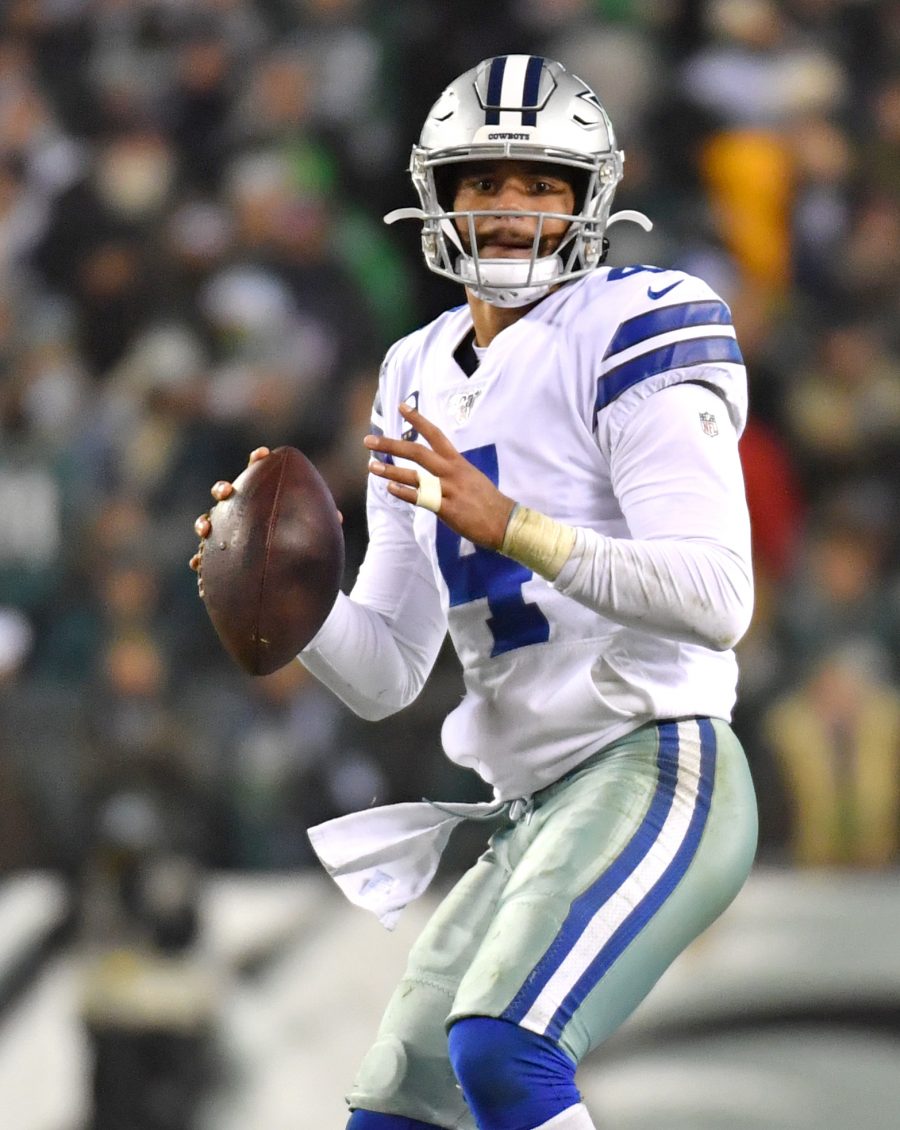 A Prescott extension is not yet imminent, but a source informed ESPN.com's Ed Werder the Cowboys quarterback will exit these talks as the NFL's highest-paid player (Twitter link). These talks are not contentious, per Werder, who adds that since the NFL has postponed teams' offseason programs, no team deadline exists to conclude these discussions.
Prescott turned down the Cowboys' $33MM-per-year offer — one that came with $105MM guaranteed — and is now franchise-tagged for around $33MM. Russell Wilson's $35MM-AAV deal remains the NFL's high-water mark. Wilson signed that deal last April. A Prescott price in the $35MM-AAV range surfaced Wednesday night.
The Cowboys have until July 15 to reach a long-term agreement with Prescott. If the sides cannot finalize a deal by then, he will play under the exclusive tag. This process has gone on for over a year now. The Cowboys have extended both Ezekiel Elliott and Amari Cooper, clearing the way for a Prescott tag.
While no one would logically argue Prescott is the NFL's best quarterback, he has exerted leverage well over the past several months. Prescott bet on himself in a contract year, and he's now negotiating under a new CBA. This and the NFL's next round of TV deals are likely to produce bigger salary cap spikes in the coming years. The Cowboys' price for Prescott would then set the market for Deshaun Watson and Patrick Mahomes, with the latter possessing the ability to reshape the quarterback salary spectrum when that time comes.
Photo courtesy of USA Today Sports Images.
Follow @PFRumors