It may not come as much of a surprise given the team's trade for Nick Foles and his sizable contract, but Bears GM Ryan Pace has declared that there will be an "open competition" between Foles and incumbent Mitchell Trubisky for the starting quarterback job (Twitter link via Brad Biggs of the Chicago Tribune).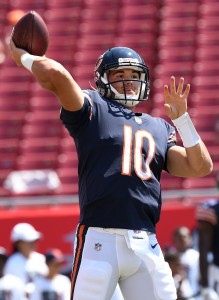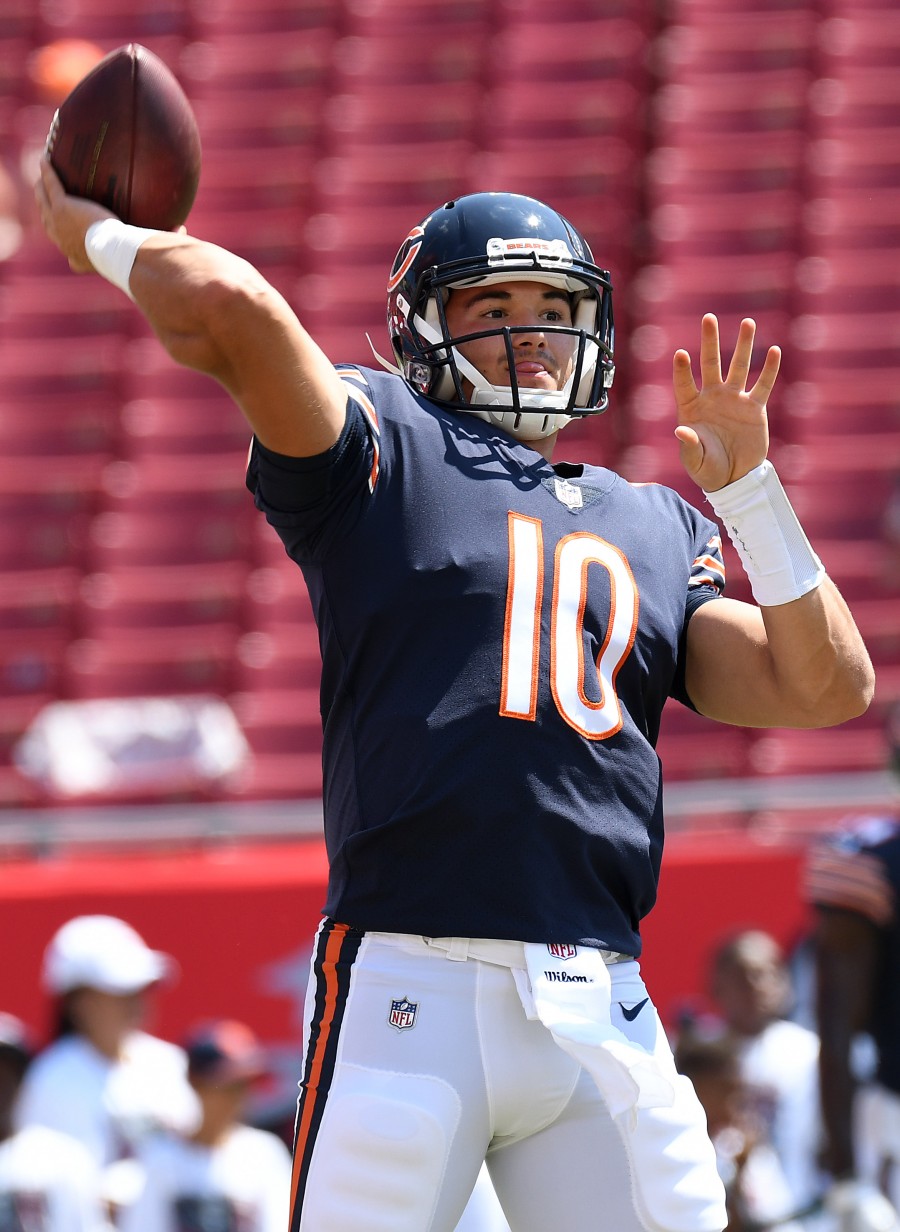 Those were probably not easy words for Pace to say, as he famously gave up a good deal of draft capital in the 2017 draft to move up one spot — from No. 3 overall to No. 2 overall — for the right to select Trubisky. After a disappointing rookie campaign, Trubisky seemed to be coming into his own with a quality sophomore effort in which he posted a 95.4 quarterback rating and threw for 24 touchdowns against 12 interceptions en route to a Pro Bowl nod.
But Pace's vindication would be short-lived, as Trubisky had just 17 TDs against ten INTs in 2019, and the Bears' talented D couldn't make up for the offense's shortcomings. The Bears went 8-7 in Trubisky's 15 starts and finished .500 on the season, leaving them short of the postseason. To be fair, Trubisky did battle through a number of injuries, but Chicago still thought it was necessary to bring in legitimate veteran competition for its fourth-year signal-caller.
Foles, meanwhile, signed a four-year, $88MM deal with the Jaguars last March after leading the Eagles on a legendary ride to a Super Bowl title at the end of the 2017 season and more playoff heroics following the 2018 campaign. Unfortunately, he broke his clavicle in the first game of the 2019 season and did not play well enough after returning from injury to keep his job over sixth-round rookie Gardner Minshew. The 31-year-old is not as good as he looked during his Super Bowl run but is better than his disappointing effort in Jacksonville, and even competent QB play may be enough to get Chicago back to the postseason.
The Bears still have a decision to make on Trubisky's fifth-year option, the deadline for which is next month, but Pace said he is not yet ready to make that call (Twitter link via Biggs). Per head coach Matt Nagy, Trubisky will be the first QB in the huddle whenever the team reconvenes, but the competition will be transparent and honest and the players will split reps equally (Twitter links via Biggs).
Photo courtesy of USA Today Sports Images.
Follow @PFRumors