One of the most heavily-scrutinized trades in recent memory — the deal that will presumably send star wideout DeAndre Hopkins and a 2020 fourth-round pick to the Cardinals in exchange for David Johnson, a 2020 second-round pick, and a 2021 fourth-rounder — has not yet been processed because the players involved have been unable to take physicals, as Adam Schefter of ESPN.com observes (via Twitter). Of course, the same holds true for a number of free agent pacts around the league, but given the magnitude of, and fallout from, the Hopkins-Johnson swap, the fact that it's not yet set in stone is significant.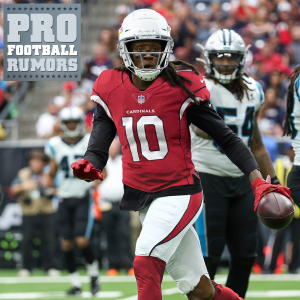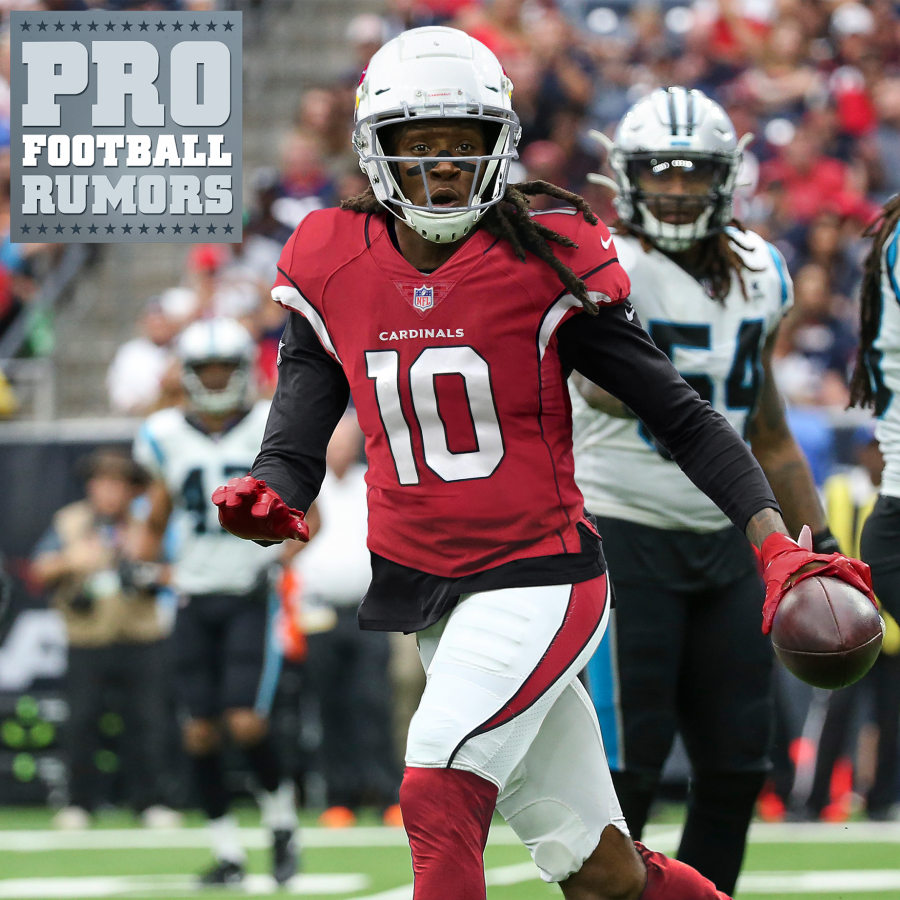 In order to avoid having their free agent signees in a holding pattern, some teams have taken the route that the Bengals recently took with one of their big offseason acquisitions, D.J. Reader. Readers's deal is now "official," but he agreed to additional language in his contract which states that he still must pass a physical in order for the deal to take effect. If he doesn't pass, the Bengals will have the option of cutting him immediately or keeping the contract as-is.
Similarly, if Hopkins and/or Johnson should fail a physical, it would give Houston and Arizona the ability to back out of the trade altogether. As it presently stands, the Cardinals — who are already said to be talking contract with Hopkins — would be hurt the most by such a development, and it stands to reason that they would then push for a modified deal that still brings the three-time First Team All-Pro to the desert.
On the other hand, a failed physical would allow the Texans and head coach/de facto GM Bill O'Brien to back out of a trade that has been universally panned, and while the underlying reasons for the trade would still exist — Hopkins' contract demands and reported friction between Hopkins and O'Brien — O'Brien would surely welcome a chance to negotiate a more favorable accord with Cardinals GM Steve Keim.
The odds are slim that either Hopkins or Johnson will fail a physical. Hopkins has been the picture of health in his seven-year career, and while the same cannot be said for Johnson, he at least appeared to be 100% at the end of the 2019 season (even if his playing time was slashed). More likely than not, the trade will go through and Texans fans will remain bitter about it, but until it becomes official, it's a situation worth monitoring.
Photo courtesy of USA Today Sports Images.
Follow @PFRumors