Father Time isn't always kind to running backs, but Mark Ingram isn't planning on slowing down anytime soon. In a chat with reporters this week, the 30-year-old said that he plans on playing "at the highest level for another four or five years."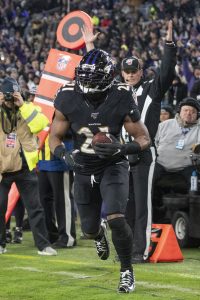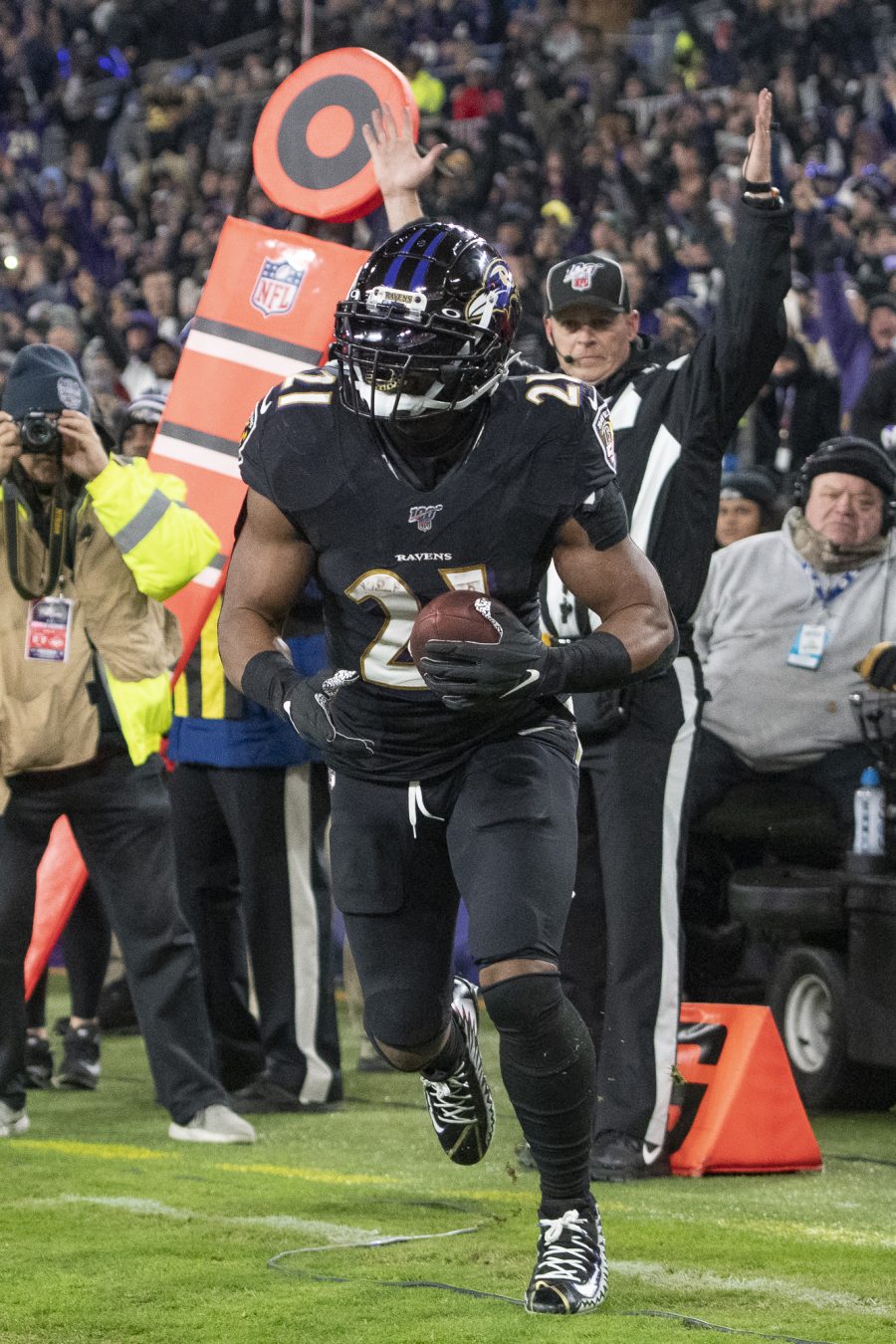 "That's how I feel, man," Ingram said (via the team website). "I'm with a great team that takes care of me, and I feel like I can play this game at a high level – at the highest level – for at least another four or five years…My body feels good. I'm moving good. I have nothing really lagging. If I do, I'll be working on it, rehabbing it, strengthening it up so all my weaknesses are turning into my strengths. I just want to be the best, man. I want to be one of the best. When you talk about running backs who had long, prestigious careers, I want to be in that discussion."
Ingram – who is only "old" by NFL RB standards – delivered his third 1,000-yard season in 2019, paving the way for his third career Pro Bowl selection (he also came 36 yards shy of the four-digit mark in 2014). After averaging 4.5 yards per carry across eight seasons with the Saints, he took things to a new level in Lamar Jackson's offense, setting a new career high with 5.0 ypc. So far, his three-year, $15.5MM deal looks like a clear win for the Ravens.
Beyond the yards and touchdowns, Ingram also maintained his usual high standards when it comes to pass blocking. For a second straight year, he was one of Pro Football Focus' top-ranked qualified tailbacks in the category. All things considered, we'd be surprised if the Ravens invested an early pick in the position, though they may use a middle or late-round choice to back Ingram, Gus Edwards, and Justice Hill.
Photo courtesy of USA Today Sports Images.
Follow @PFRumors