Joe Staley said during the 49ers' playoff run he was not considering retirement, but a March report indicated he had opened the door to walking away after 13 seasons. The 49ers now have Trent Williams installed as their left tackle.
Williams' predecessor confirmed injuries forced him to retire. Staley received more information about his injuries this offseason, leading the six-time Pro Bowler to walk away after playing in a second Super Bowl. During a recent interview with Titans left tackle Taylor Lewan, Staley said he is dealing with herniated disks and spinal stenosis.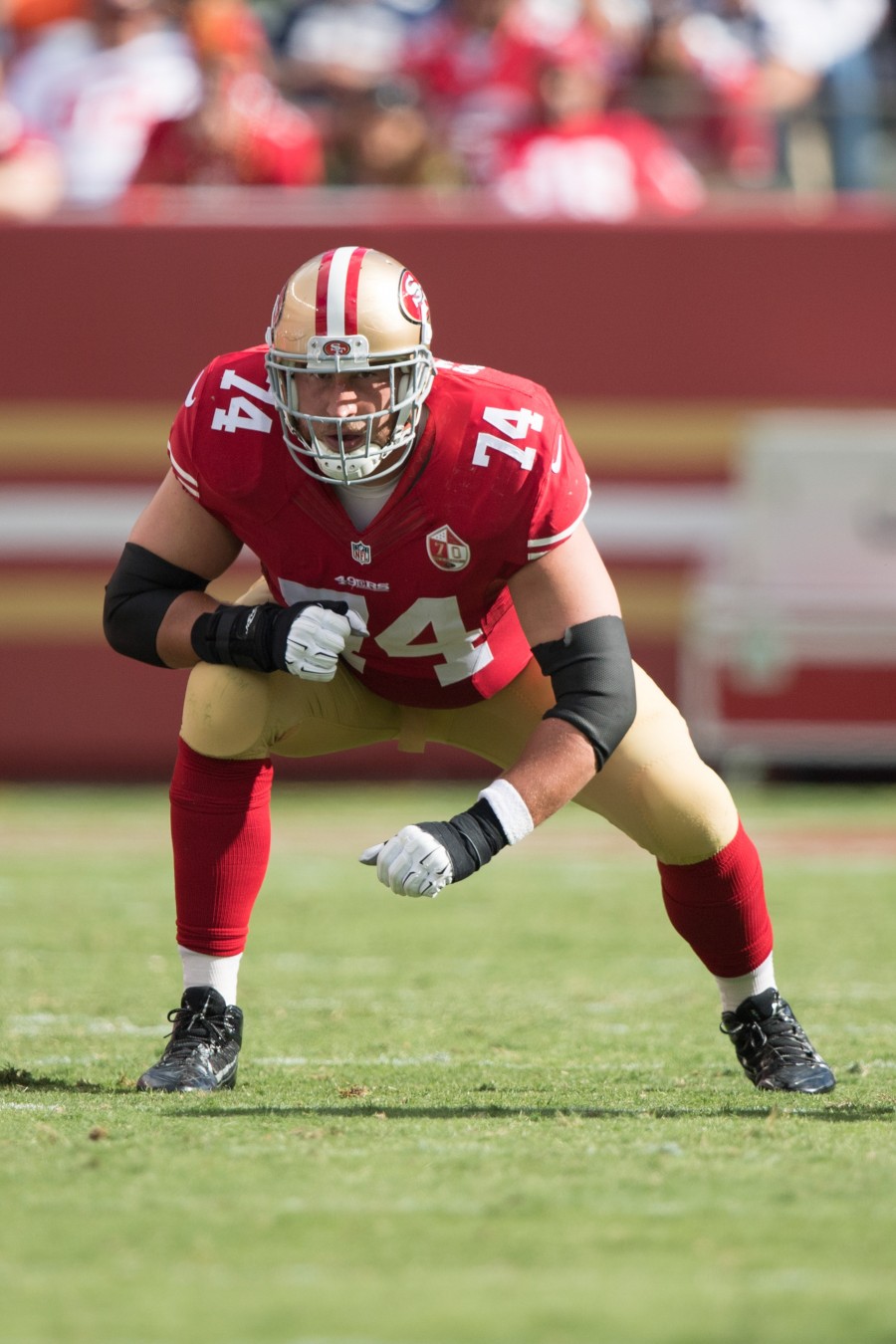 "It was a bunch of stingers," Staley said on Lewan's Bussin' With the Boys podcast (via Eric Branch of the San Francisco Chronicle). "… It got to the point where in the Super Bowl, I'd make contact with my head with anybody (and) I'd have — from the base of my head down to my back — I'd have just a zing and my arms would go numb. I had herniations at a bunch of different levels and really severe stenosis."
Staley suffered a broken fibula and a fracture finger in 2019, limiting him to a career-low seven games. But he was on the field for San Francisco's three playoff tilts. However, he was battling more discomfort than what was previously reported. He met with several doctors this offseason, indicating a visit with Los Angeles-based spine specialist Dr. Robert Watkins provided extensive clarity on the risk he would take by returning for a 14th season.
"[Watkins] "was like, 'If you're going to continue to play football, you're probably going to have to have fusion surgery on multiple levels,'" Staley said. "I was like, 'I'm 35. I've got kids. I don't want to not be able to turn my neck for the rest of my life.'
"When I went and saw these doctors, I realized how serious it was. They were like, 'If you continue to play, you're going to really do some long-term damage."
Staley started 181 games for the 49ers. That ranks fifth in team history, and his Week 17 start against the Seahawks moved him past Randy Cross for the most by an offensive lineman in franchise history. Staley did miss time for various injuries, missing seven games during the 2009 and '10 seasons and sitting out three in 2016.
He also signed a through-2021 extension last June. Ten months later, the 49ers turned to Williams and will hope he can shake the various health issues that have dogged him in recent years. Williams has not played 16 games in a season since 2013.
Follow @PFRumors