Raiders HC Jon Gruden was one of a handful of head coaches to be slapped with a $100K fine for not consistently wearing his mask during his team's Week 2 game, and the Raiders themselves were handed a $250K fine for Gruden's indiscretion. And the league isn't finished with Las Vegas just yet.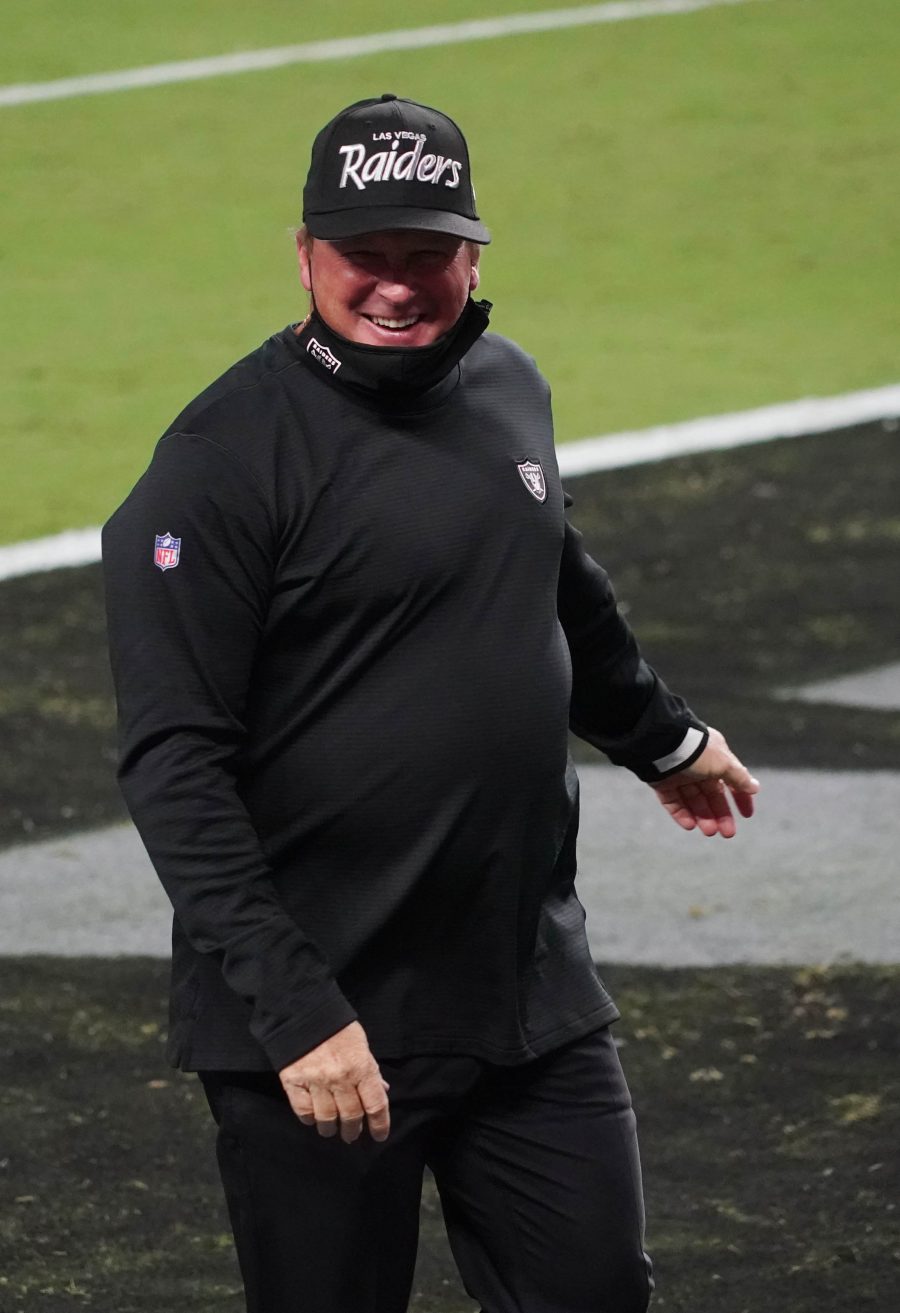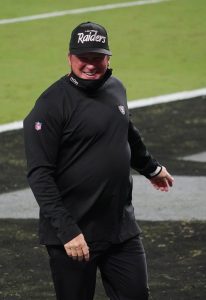 Tom Pelissero of the NFL Network reported several days ago that a team was under investigation for "unauthorized locker room access" (Twitter link), and as Adam Schefter of ESPN.com wrote last night, that team is the Raiders. This season, only 40 employees in each organization are allowed to be in the locker room, and an unauthorized Raiders employee allegedly entered the locker room following the team's win against the Saints on Monday night.
If that allegation turns out to be true, then the league will impose discipline, according to Schefter. It seems likely that such discipline would come in the form of additional fines, but the NFL is apparently willing to go further if necessary.
Indeed, Jason La Canfora of CBS Sports says coaches who continue to violate COVID-19 protocols will not only face fines several times higher than the $100K penalty doled out this week, they could also face suspension. Even draft pick forfeiture is not out of the question, and to drive that point home, the coaches who received fines also received a letter from the NFL that included the following language: "[f]uture violations of this rule or any other league policy … will result in increased accountability measures for you, individually, as well as your club."
Ian Rapoport of NFL.com says that all coaches who were fined have filed appeals (Twitter link). That includes Gruden, who said, "I'm doing my best. I'm very sensitive about it. … I'm calling plays. I just want to communicate in these situations, and if I get fined, I'll have to pay the fine. But I'm very sensitive about that and I apologize." The appeals will be heard this week.
Interestingly, Gruden also indicated that he tested positive for COVID-19 earlier this year. He did not divulge many details on his experience, saying only, "it wasn't pleasant" (Twitter link via Pelissero).
Photo courtesy of USA Today Sports Images.
Follow @PFRumors