Jimmy Garoppolo's contract has entered the year-to-year phase. The 49ers can easily move on from their starting quarterback, should they see an upgrade avenue. For now, that is not the plan.
Kyle Shanahan said Garoppolo still has a chance to return this season and expects him to return as San Francisco's starter in 2021.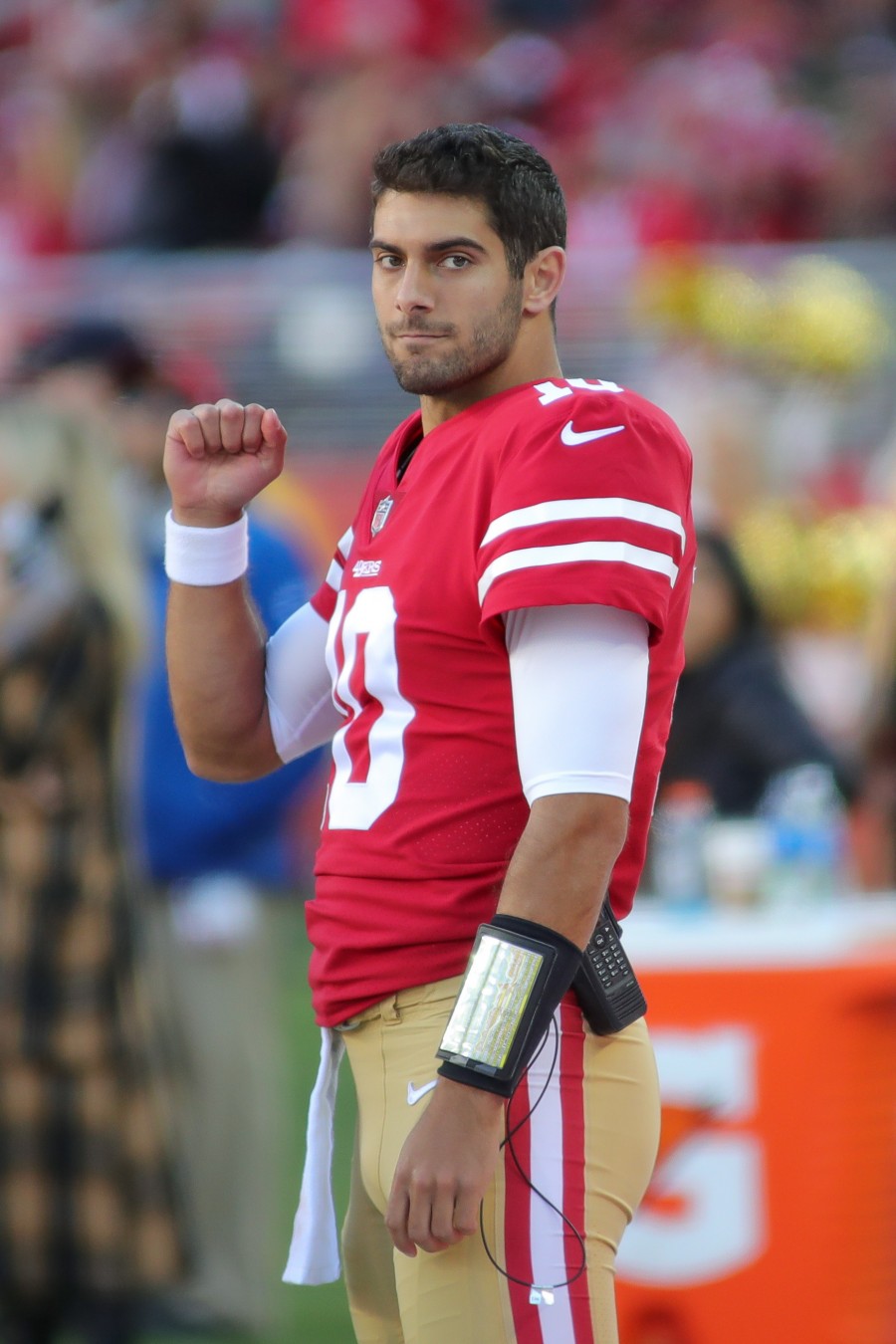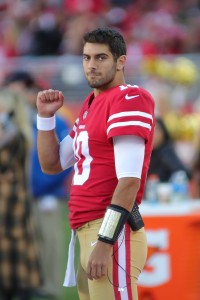 "I expect Jimmy to be our starter next year," Shanahan said, via ESPN.com's Nick Wagoner. "I expect him to come and play with us this year. … But to think that we've made any decisions on anybody going into the future isn't the case. Jimmy has won a lot of games for us. It's a lot harder to win games when he's not here. Just hoping we can get him back."
The 49ers have Garoppolo on a team-friendly $27.5MM-per-year contract, one that calls for the former Patriots backup to earn a non-guaranteed $24.1MM in 2021 base salary. Were the 49ers to make a change, it would only cost them $2.8MM in dead money. Garoppolo's deal expires after the 2022 season. San Francisco's QB1 is currently on IR due to a high ankle sprain.
Garoppolo has impressed at times as a starter, leading last season's defense-powered 49ers squad to Super Bowl LIV — after the largely Garoppolo-less 49ers went 4-12 in 2018. The 29-year-old passer ranked 12th in QBR in 2019, but even if he does return from this ankle ailment this season, Garoppolo will likely end 2020 having missed more than 20 games due to injury since the 49ers acquired him in 2017.
While the 2021 draft will likely see quarterbacks taken at Nos. 1 and 2 overall — Trevor Lawrence and Justin Fields — the 49ers may land out of the range of not just these two but at a draft position where acquiring North Dakota State's Trey Lance would be difficult. BYU's Zach Wilson, however, has emerged as possible Round 1 targets, with ESPN's Mel Kiper Jr. ranking the Heisman candidate 13th on his latest 2021 big board.
Free agency could house a similar collection to 2020's group, with only Tom Brady, Drew Brees and Teddy Bridgewater landing multiyear deals from this year's top crop. The 49ers acquired Garoppolo via trade, and next year's trade market could include the likes of Shanahan-coached MVP Matt Ryan or 12-year Lions starter Matthew Stafford. Of course, Garoppolo's contract is friendlier than either of these Pro Bowlers', and that will matter more ahead of a year that is expected to bring the biggest salary cap reduction in league history. Sam Darnold figures to land on the trade block, though Garoppolo has outplayed the former prized prospect.
Photo courtesy of USA Today Sports Images.
Follow @PFRumors