In the wake of the Eagles' decision to bench struggling starting QB Carson Wentz in favor of rookie Jalen Hurts, speculation that Philadelphia might try to trade Wentz this offseason has begun to swirl. However, sources tell Adam Schefter of ESPN.com that the team has no intention of trading its embattled signal-caller.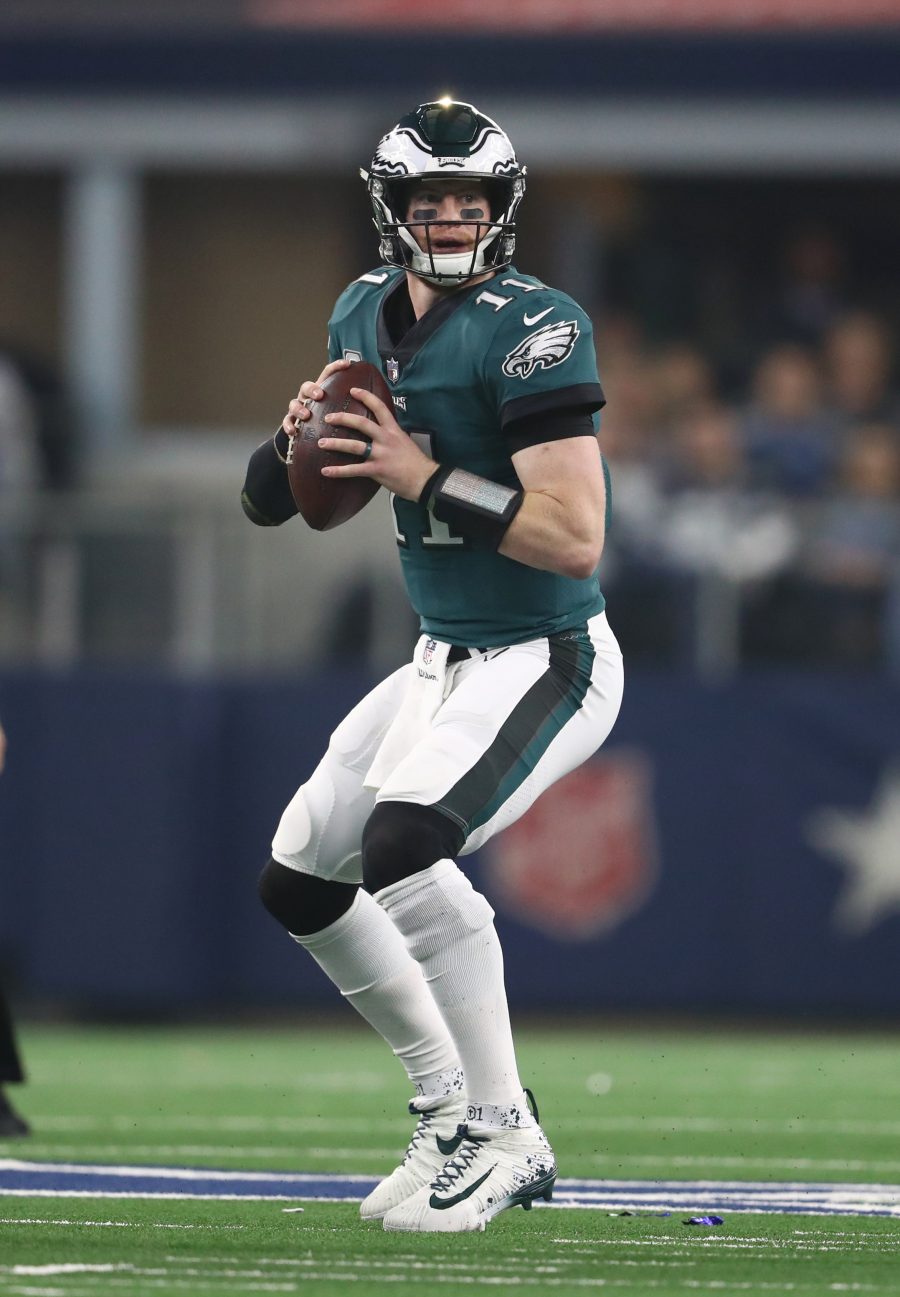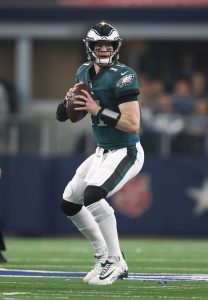 A few of Wentz's prominent teammates, like DT Fletcher Cox and C Jason Kelce, publicly voiced their support for Wentz this week, and one team source insisted that the benching in no way changes the belief that the organization has in the former No. 2 overall pick. Jason La Canfora of CBS Sports also hears that the organization is hopeful that Wentz can regain his prior form next season and is committed to helping him do just that.
However, as La Canfora observes, rival front offices are still doing their due diligence on Wentz in case the Eagles should make him available via trade. And if Hurts should perform well over the final few weeks of the season, it could be that Wentz will be playing elsewhere in 2021.
One way or another, Philadelphia needs to make a decision by the second day of the 2021 league year, which will be sometime in the middle of March. On the third day of the league year, Wentz's 2022 base salary of $22MM becomes fully-guaranteed, and he will receive a $10MM roster bonus for 2021. Cutting Wentz would result in a massive dead cap hit of nearly $60MM, and while the Eagles could spread out that hit over two years by designating him a post-June 1 cut, carrying $30MM on the books for two consecutive seasons for a player no longer on the roster appears untenable.
Trading Wentz before the third day of the 2021 league year would result in a dead cap charge of just under $34MM for 2021 — which could not be spread out over two seasons — but given that his cap number for next season is set to be just above $34MM, the Eagles would actually save a bit of cap space and would at least have some draft pick compensation in their pocket. That is perhaps why one NFL executive told Schefter that a trade is probably the best-case scenario for Philadelphia at this point.
One team that has repeatedly come up in trade rumors surrounding Wentz is the Colts, largely because of Indianapolis head coach Frank Reich. Reich was the Eagles' offensive coordinator from 2016-17, and the 2017 season was easily the best of Wentz's career. He was a legitimate MVP candidate before a torn ACL suffered towards the tail end of the campaign kept him out of Philadelphia's magical run to the Super Bowl, and since the Colts will likely be looking for a long-term passer at season's end, a Reich-Wentz reunion makes plenty of sense.
Any deal would obviously be complicated by financial considerations, both for the Eagles and the acquiring club, and a lot will depend on how Hurts plays down the stretch. If the Eagles elect to fire head coach Doug Pederson after the season, the new HC's opinion on Wentz would certainly be a key factor as well. Regardless, you can be sure that we will be talking about the Wentz situation a great deal over the coming months.
Photo courtesy of USA Today Sports Images.
Follow @PFRumors