Though the Washington Football Team may be able to clinch the NFC East with a win over the Panthers today, the club can never seem to escape drama. In addition to quarterback Dwayne Haskins' poor decision-making that made headlines this past week, more developments in the team's ownership dispute continue to take attention away from the on-field product.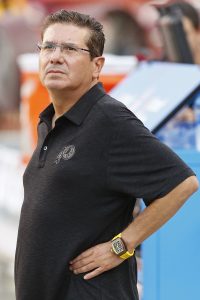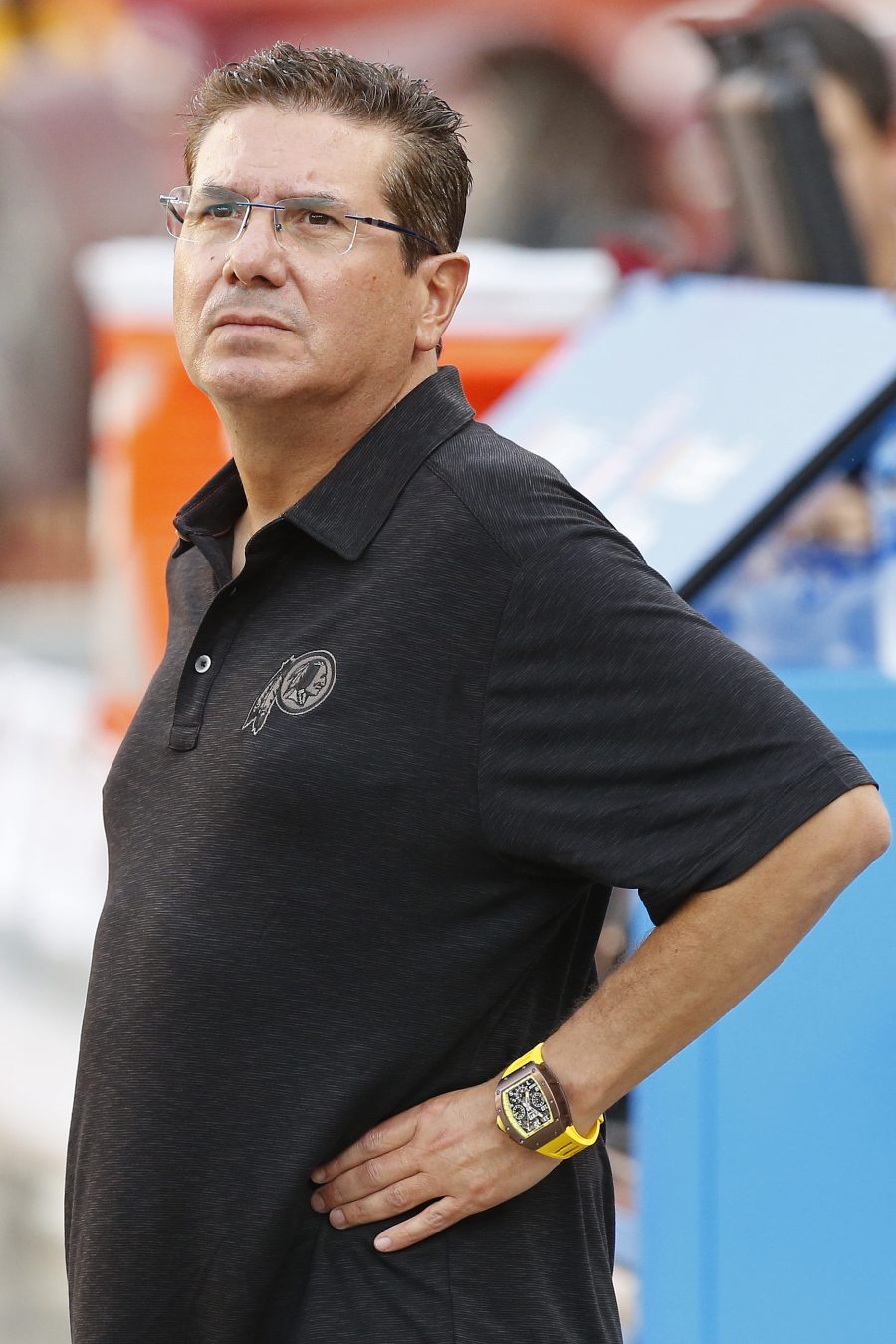 As Ken Belson and Katherine Rosman of the New York Times wrote last month, three minority owners — Frederick Smith, Robert Rothman, and Dwight Schar — are trying to sell their combined 40% ownership stake in the team. According to Michael Phillips of the Richmond Times-Dispatch (citing the Washington Post), the potential buyers are Behdad Eghbali and Jose Feliciano, co-founders of California-based private equity firm Clearlake Capital.
The problem is that majority owner Dan Snyder has the right of first refusal when minority owners attempt to sell their shares, and Snyder is reportedly willing to purchase the 25% share owned by Smith and Rothman but not the 15% share owned by Schar. Smith, Rothman, and Schar have filed suit seeking a ruling that Snyder must purchase all of the shares or none of them (as their value is higher collectively than individually).
A few days ago, Will Hobson, Beth Reinhard, and Liz Clarke of the Washington Post published a story revealing that WFT paid a former female employee $1.6MM as part of a confidential settlement in 2009 after the employee accused Snyder of sexual misconduct that allegedly took place on Snyder's private plane. Snyder believes the timing of the article is not a coincidence, and he has filed his own suit claiming that Schar is engaging in a smear campaign and is attempting to gain leverage in the ownership dispute by leaking information concerning the settlement.
As John Keim of ESPN.com details, the Post story was published several days after a New York Times piece which made clear that two separate investigations in 2009 failed to substantiate the former employee's claims. Plus, Snyder did not admit to any wrongdoing in the settlement, and Snyder himself said that the team's insurance carrier ultimately decided to settle the matter.
Of course, a number of former female employees came forward just this summer with allegations of a longstanding culture of sexual abuse within the organization, and an investigation into those allegations is ongoing. But the last we heard, Snyder himself was not directly involved in any harassment or abuse, so unless there are new developments in that regard, Snyder will not be forced to sell the club.
In the minority owners' suit against Snyder, the court issued an order "requiring the parties to maintain confidentiality and to refrain from disparaging any of the other parties," as Mike Florio of Pro Football Talk writes. On January 7, the minority owners and Snyder will appear in court to answer questions regarding their potential violations of that order. And according to Andrew Beaton of the Wall Street Journal, the NFL has hired former U.S. Attorney General Loretta Lynch to assist in its investigation into Schar's alleged smear tactics.
As Florio observes in a separate piece, the league does not approve of the minority owners taking their dispute to court, and it obviously wants to prevent other partial owners from forcing the hand of a majority owner by manipulating the media. But the league will also need to investigate the alleged 2009 incident, and depending on the outcome of that investigation, Schar may end up getting what he wants anyway.
Photo courtesy of USA Today Sports Images.
Follow @PFRumors