With Zach Ertz coming off a career year and about to enter the final year of his rookie contract, the Eagles decided to back up the Brinks truck on this date five years ago. On January 25th, 2016, Philly signed their star tight end to a five-year extension (including an option for the final year).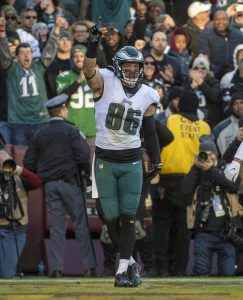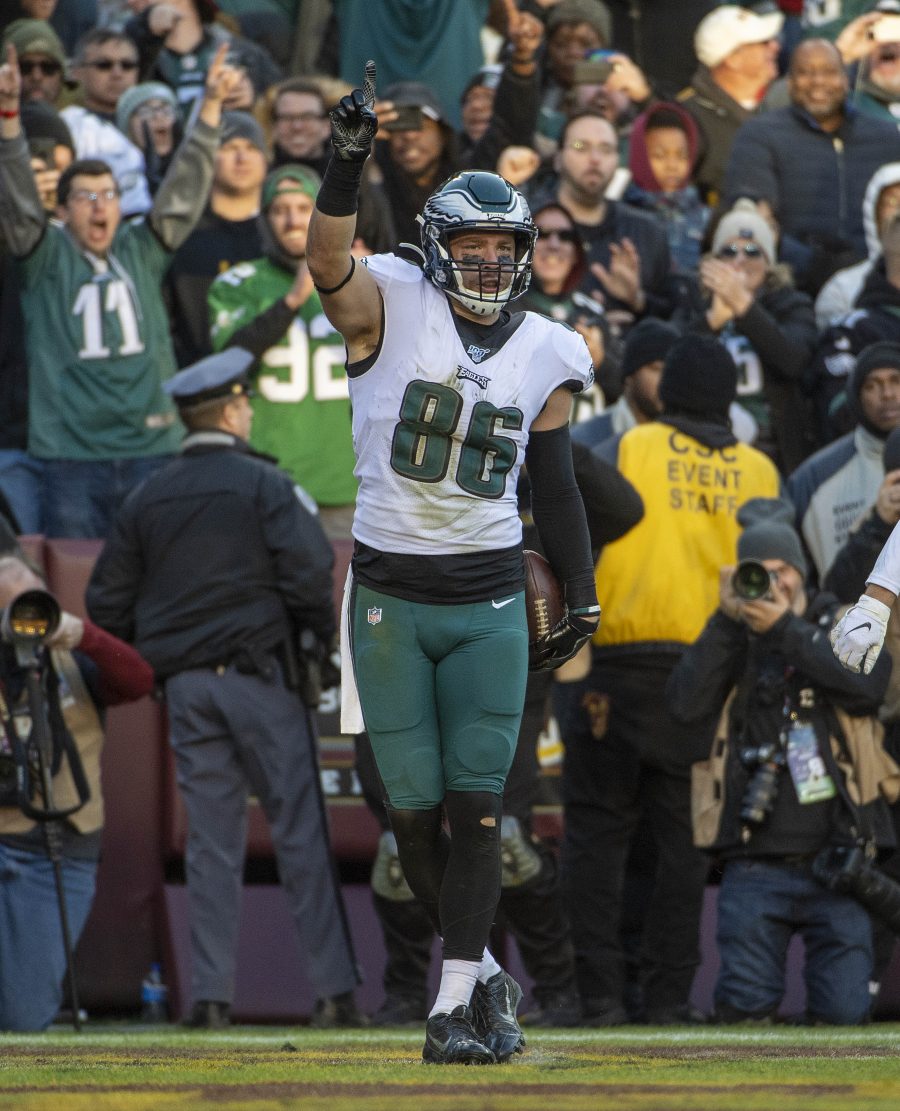 The 35th-overall pick in the 2013 draft built off strong rookie and sophomore years and put together a breakout campaign in 2015. Ertz established himself as quarterback Sam Bradford's favorite target, hauling in 75 receptions for 853 yards and two touchdowns. As a result of his continued improvement, the Eagles committed to the then-25-year-old through the 2021 season.
Ertz ended up inking a five-year, $42.5MM deal that included $20MM in guaranteed money. At the time, his new $8.5MM AAV ranked fourth in the NFL among tight ends (behind Jimmy Graham, Julius Thomas, and Rob Gronkowski; the deal still ranked seventh this season behind George Kittle, Travis Kelce, Hunter Henry, Austin Hooper, Kyle Rudolph, and Gronk in 2020). The deal officially kicked in during the 2017 season, following the completion of Ertz's rookie contract.
"Nothing could make me happier than knowing I'm going to be a member of the Philadelphia Eagles for years to come," Ertz wrote at the time (on his blog).
The Eagles were also happy with the extension, at least temporarily. Ertz made a Pro Bowl in each of the first three years of his extension, including a 2018 campaign where he set the record for most receptions by a tight end in a single season (116, which went along with career-highs in receiving yards (1,163) and touchdowns (eight, tie)).
Following another Pro Bowl appearance in 2019, the Eagles predictably picked up Ertz's option for the 2021 campaign, and it was assumed that the two sides would work on an extension throughout the 2020 campaign. However, following months of inaction, Philly's extension offer came in lower than expected, putting an "abrupt halt" to the negotiations.
Things went a bit downhill after that; Ertz expressed doubt that the Eagles wanted to keep him long-term, and the tight end reportedly engaged in a shouting match with general manager Howie Roseman following a September practice. To add insult to injury (pun wasn't really intended), Ertz landed on IR in late October. In total, Ertz finished the 2020 campaign having hauled in 36 receptions for 335 yards and one touchdown, all career-lows. At the end of the season, the veteran indicated that he'd still be open to sticking around Philly.
Ertz's extension, signed five years ago, is looking like it won't have the desired ending that both sides had hoped for back in 2016. Still, considering Ertz's production between 2017-2019 and his continued standing as one of the NFL's highest-paid tight ends, you could easily say the deal worked out for both sides.
Photo courtesy of USA Today Sports Images.
Follow @PFRumors