This won't come as a big shock, but the Giants want to re-sign defensive tackle Dalvin Tomlinson, as Ralph Vacchiano of SNY.tv writes. New York, however, has virtually no cap room at the moment, so GM Dave Gettleman will have his work cut out for him in trying to bring back Tomlinson and fellow D-lineman Leonard Williams.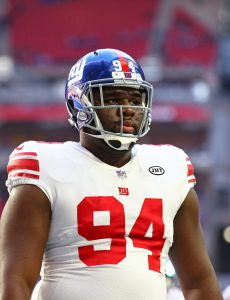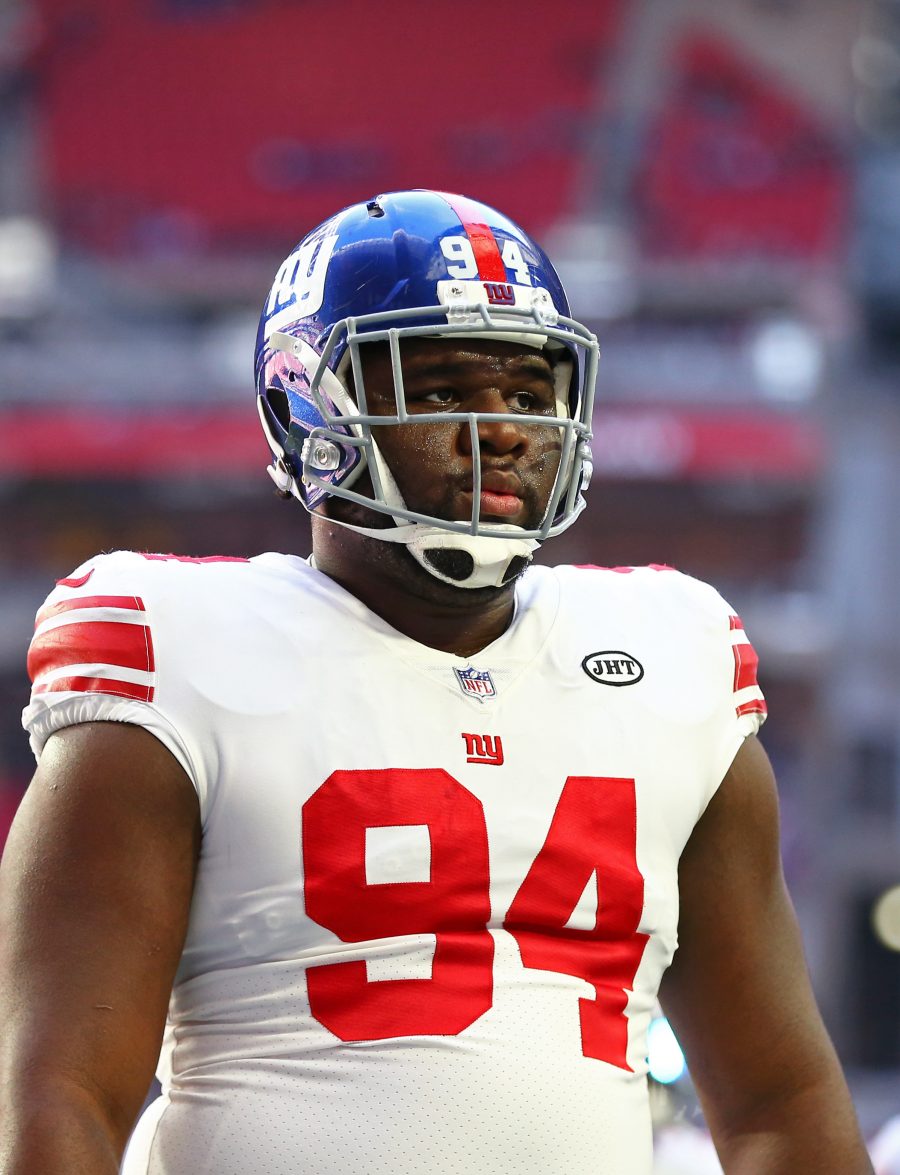 It won't be overly difficult to clear between $20MM-$30MM of cap space with a few obvious releases and restructures, but it's not as though Tomlinson and Williams are Big Blue's only priorities. The team still has major holes at wide receiver, O-line, and cornerback, so it remains to be seen if Gettleman will be able to keep his defensive front intact.
Tomlinson, Pro Football Focus' 25th-best interior defender out of 126 qualified players in 2020, could pull down a multi-year pact worth $8MM-$10MM per season. But Vacchiano suggests that he might also be one of those players whose earning power will be weakened as a result of the reduced salary cap, so the 2017 second-rounder may opt for a one-year pact with an eye towards a return trip to free agency in 2022, when the cap may increase dramatically.
Of course, a one-year deal means that the Giants would not be able to spread out any of Tomlinson's cap charges. So while Vacchiano believes that such an arrangement could represent New York's best chance to bring Tomlinson back, that might only be true if his market does not bear much fruit.
Williams, meanwhile, is still shooting for the $20MM/year contract he has been seeking for some time, and given his 2020 breakout, there's a good chance he'll get it. He was finally able to start converting QB hits into sacks last season, finishing the year with 11.5 sacks and grading out as PFF's 15th-best interior defender. His abilities to get to the quarterback and to stop the run make him a complete player, and even though there is some concern that he could regress to the level of solid-but-not-great play he displayed with the Jets, he is not likely to get anything less than an $18MM AAV with up to $60MM in guarantees.
Vacchiano confirms a report from last March that the Giants were unwilling to offer a long-term deal to Williams that averaged his 2020 franchise tag value of $16.1MM. At the time, that made perfect sense from New York's perspective, but Williams was unwilling to go that low, so he chose to bet on himself (and won). This year, a franchise or transition tag for either Williams or Tomlinson would seem to be cost-prohibitive, though Ian Rapoport of the NFL Network (video link) says the $19.3MM franchise tag for Williams should not be ruled out (which makes sense if Williams is looking at a $20MM/year long-term deal).
Paul Schwartz of the New York Post unsurprisingly says Williams must be retained, but like Vacchiano, he concedes that keeping Tomlinson could be a little tougher. And assuming Williams is brought back, the club will certainly not be able to be as active in free agency as it was last year, even though the Giants do not have any other free agents of their own that qualify as major priorities. As such, New York may need to make savvy, under-the-radar signings to boost its O-line, especially at right tackle. Last year's 16-game RT starter, Cameron Fleming, will not be re-signed as a starter, Schwartz writes.
Photo courtesy of USA Today Sports Images.
Follow @PFRumors