On the heels of two dominant games to close out the Buccaneers' Super Bowl-winning season, Shaquil Barrett is on course for free agency for a third straight year. The Bucs signed him to a low-cost deal in 2019 and franchise-tagged him last year. Barrett is eyeing his long-term payday in 2021.
The Bucs want to keep their standout free agents, but that list is lengthy. Barrett joins Lavonte David, Chris Godwin, Rob Gronkowski, Ndamukong Suh, Antonio Brown and Leonard Fournette as big-name players whose contracts expire in March. Ahead of his age-29 season, Barrett will seek to land his long-sought-after long-term deal.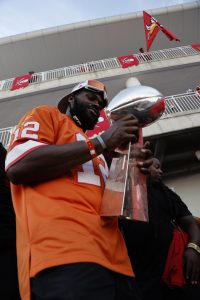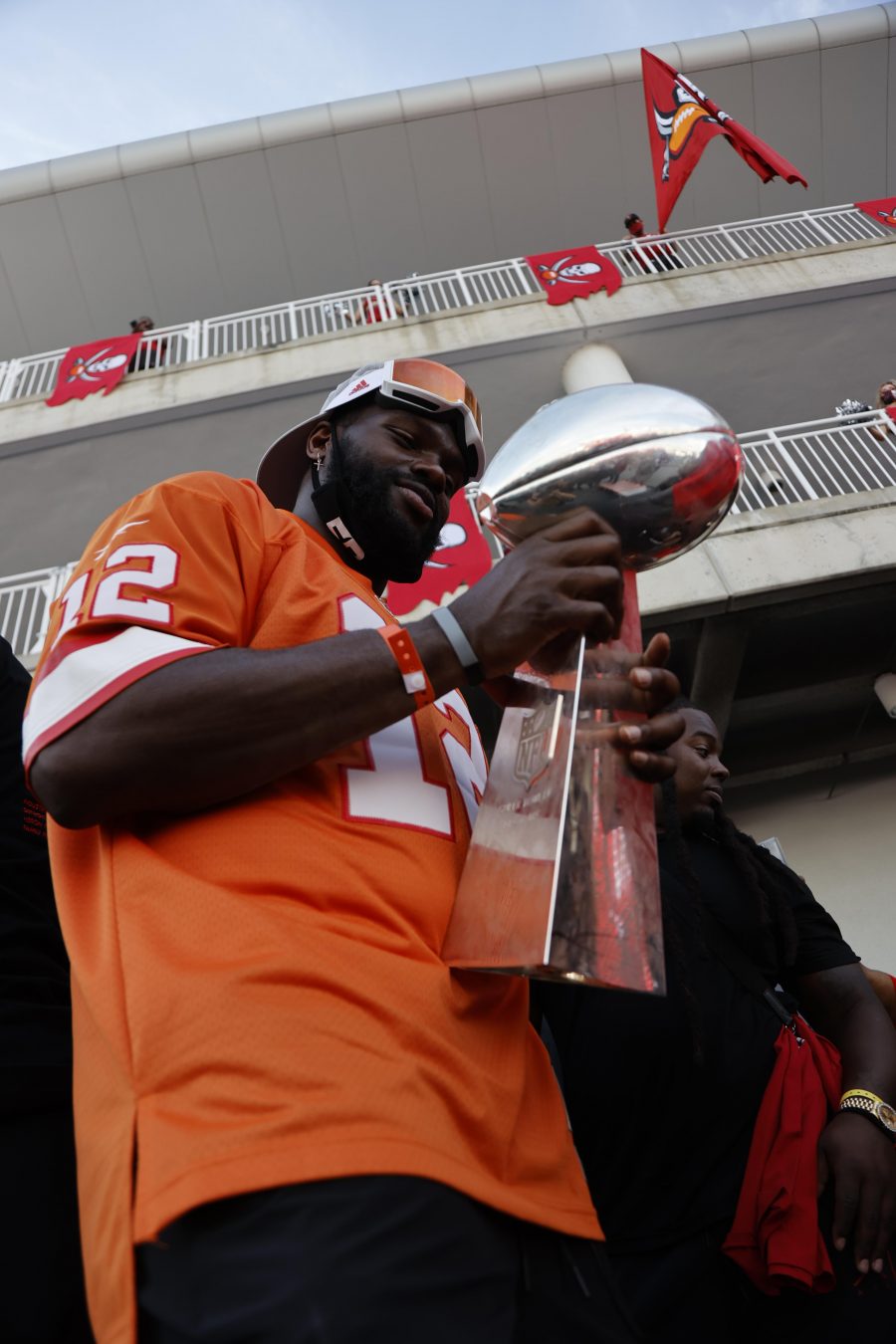 "I'm most definitely looking forward to getting a long-term deal done," Barrett said during an interview with Sirius XM Radio's Adam Schein (via CBSSports.com). "I feel like it's time for me to break the bank now, and I most definitely want to do that to be able to set my family up better.
"I want to be here. I think we got a great team here, a great organization here. So we will definitely go on just to see how it works out and shake up. But I'm looking forward to trying to get something done here."
A former Division II recruit who transferred to Colorado State when his previous school (Nebraska-Omaha) dropped football, Barrett spent his first NFL season (2014) on the Broncos' practice squad as a UDFA but became a key role player in Denver from 2015-18. Only the Bucs and Bengals offered Barrett deals in 2019, when Tampa Bay landed him for $4MM. Following his franchise-record-breaking 19.5 sacks in 2019, the Bucs franchised him. Barrett recorded eight regular-season sacks but added four in the playoffs. He registered a season-high eight pressures in Super Bowl LV and hit Patrick Mahomes four times during Tampa Bay's dominant defensive outing.
Were the Bucs to tag Barrett again, the price would come in at $18.99MM. Six edge rushers average more than that on average, with Joey Bosa and Myles Garrett each securing extensions worth at least $25MM annually last year. Bruce Arians did not guarantee all the free agents-to-be would return, but the veteran head coach is confident the team can keep them.
"I spoke to each and every one of them personally. Nobody wants to leave, but we all know it's a business," Arians said, via The Athletic's Greg Auman (subscription required). "I think we'll be very, very competitive."
The Bucs managed to keep Barrett, Suh and Jason Pierre-Paul last March, while giving Tom Brady a two-year, $50MM fully guaranteed deal. But Tampa Bay entered the 2020 offseason with more cap space. This year, their space hovers around $30MM — depending on where the cap settles. Arians added that he does not believe Mike Evans will need to take a pay cut to help the team fit the veterans onto its 2021 payroll.
Photo courtesy of USA Today Sports Images.
Follow @PFRumors