Although the Cowboys have until July to hammer out a long-term extension for Dak Prescott, a key deadline looms in a week. The team has until March 9 to use its franchise tag on its quarterback, or he will be on track for free agency a week later.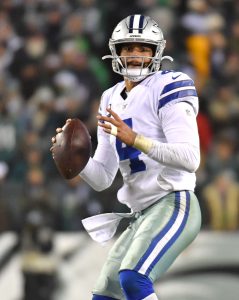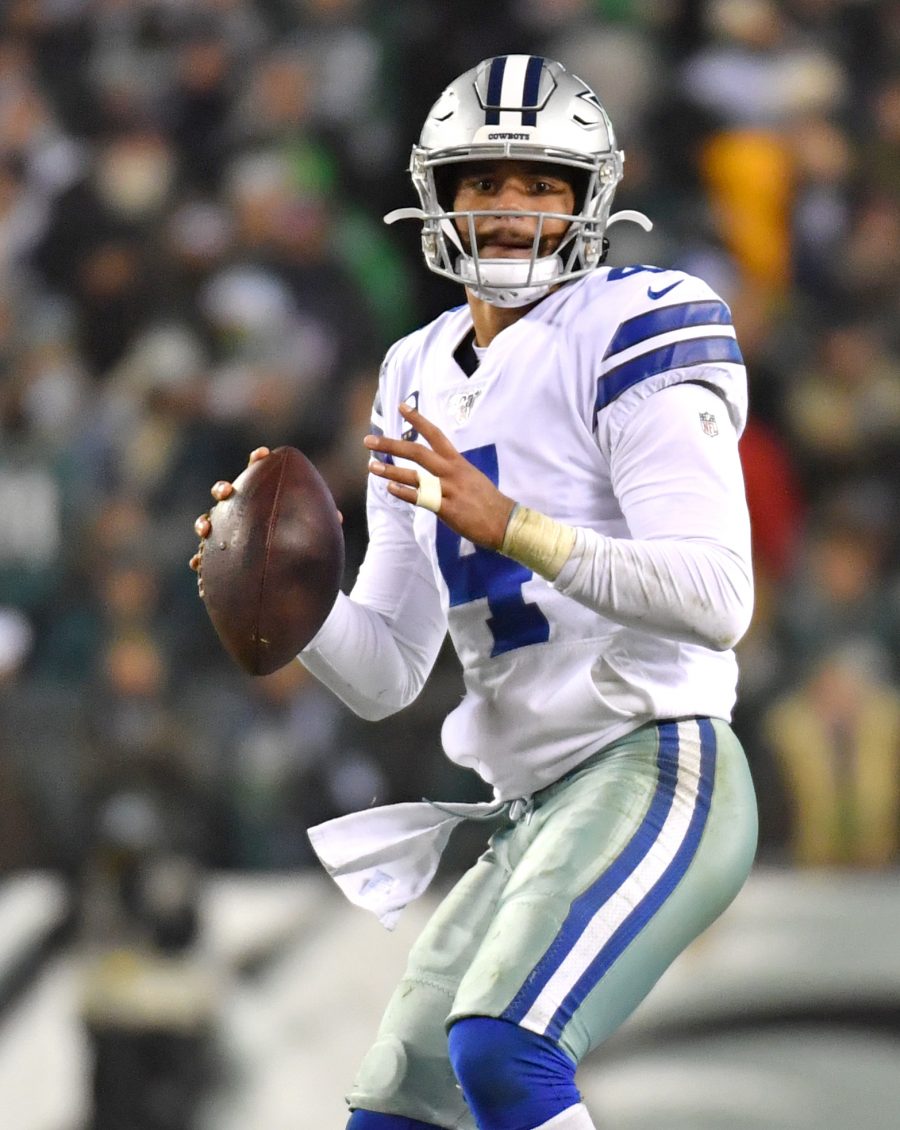 The Cowboys understandably would prefer to avoid having a $37MM cap charge on their books going into free agency. Seeking to extend Prescott before the March 9 tag deadline, the Cowboys have resumed negotiations with their sixth-year quarterback, Jane Slater of NFL.com notes (video link).
Prescott is not seeking to eclipse Patrick Mahomes' $45MM-per-year pact, per Slater, but the longtime Dallas starter is eyeing a deal that would put him behind the Chiefs superstar. Deshaun Watson's $39MM-AAV price may come into play, with that being a more traditional quarterback contract compared to Mahomes' 10-year re-up. It is safe to say Prescott's price has risen considerably during his two years of negotiations.
After the two-time Pro Bowler was linked to barely a $30MM-per-year pact in 2019, the 2020 talks centered around a deal that would have paid him in the $35MM-AAV range. A franchise tag provision held up an agreement last summer, though it is unclear how close the sides were to a deal. Prescott played the 2020 season, which became abbreviated because of his ankle injury, on the tag. Watson signed his contract a few weeks after the summer tag deadline, potentially changing this year's talks.
Prescott's camp sought a four-year extension in 2020, while the Cowboys pitched a five-year pact. That became a sticking point. The Cowboys' 2020 offer was believed to have included around $110MM in guarantees. The franchise, as of now, is not believed to have proposed a hike in guaranteed money, Slater adds. That guarantee amount would come in behind only Mahomes and Watson, though it is not known how much of the pact would be fully guaranteed.
Prescott, 27, has been extension-eligible since the 2018 regular season ended, but this process will come to a head this year. The Cowboys not extending Prescott by July 15 would keep him on Kirk Cousins' former path in Washington. A 2022 franchise tag would be an untenable $54MM, raising the stakes for the third chapter of these negotiations.
Photo courtesy of USA Today Sports Images.
Follow @PFRumors