The Jaguars are widely expected to draft Trevor Lawrence with the No. 1 overall pick, which would take Gardner Minshew out of the starting lineup. Minshew is reportedly drawing trade interest, but head coach Urban Meyer says he's not looking to deal the quarterback — at least, not right now (via NFL.com).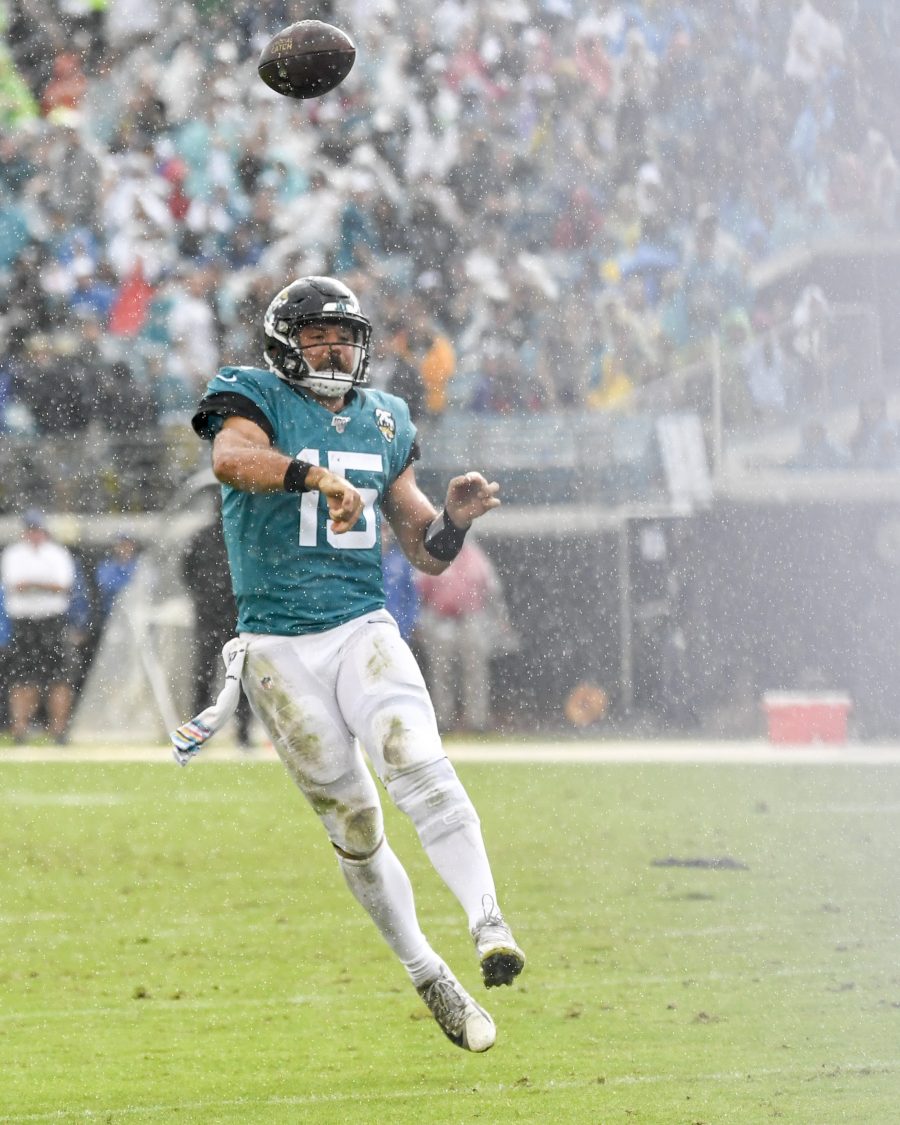 "At this point, no," Meyer responded. "At this point, I know Gardner a little bit. He came in yesterday. We had a good visit. That's the second time I've spent time with him. This is all kind of new to me. I'm used to spending about five, six hours a day with our quarterbacks — that's January, February, to get your quarterback ready to go, and you can't do that in the NFL."
"But there is a lot of anticipation about the first pick, and I understand there is a lot of conversation out there. But there has been no decisions made. Gardner has done some very good things here in Jacksonville. And he's a competitive maniac, which I really appreciate that about him. So there have been no decisions made. Yesterday was the first lengthy meeting we've had, and we're going to continue that here for the next few weeks."
In 2019, Minshew went 6-6 as the Jaguars' starter while setting franchise records in yards (3,271) and touchdowns (21) for rookie QBs. Last year, he flip-flopped with Mike Glennon amidst the Jags' 15-game losing streak. All in all, he was 1-7 in his starts with 2,259 yards and 16 touchdowns against five interceptions. Of course, the Jaguars' woes cannot be pinned solely on Minshew and he still has a 37-11 TD-INT ratio for his career. With the better QB2s already off the board, it stands to reason that teams will be willing to give up decent draft capital for Minshew. Meanwhile, with Lawrence likely en route to Jacksonville, it would be surprising to see him stay.
Photo courtesy of USA Today Sports Images.
Follow @PFRumors