As recently as the beginning of February, Ryan Fitzpatrick sounded like he had every intention of playing in 2021, but that might no longer be the case.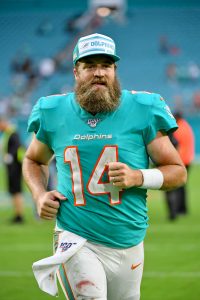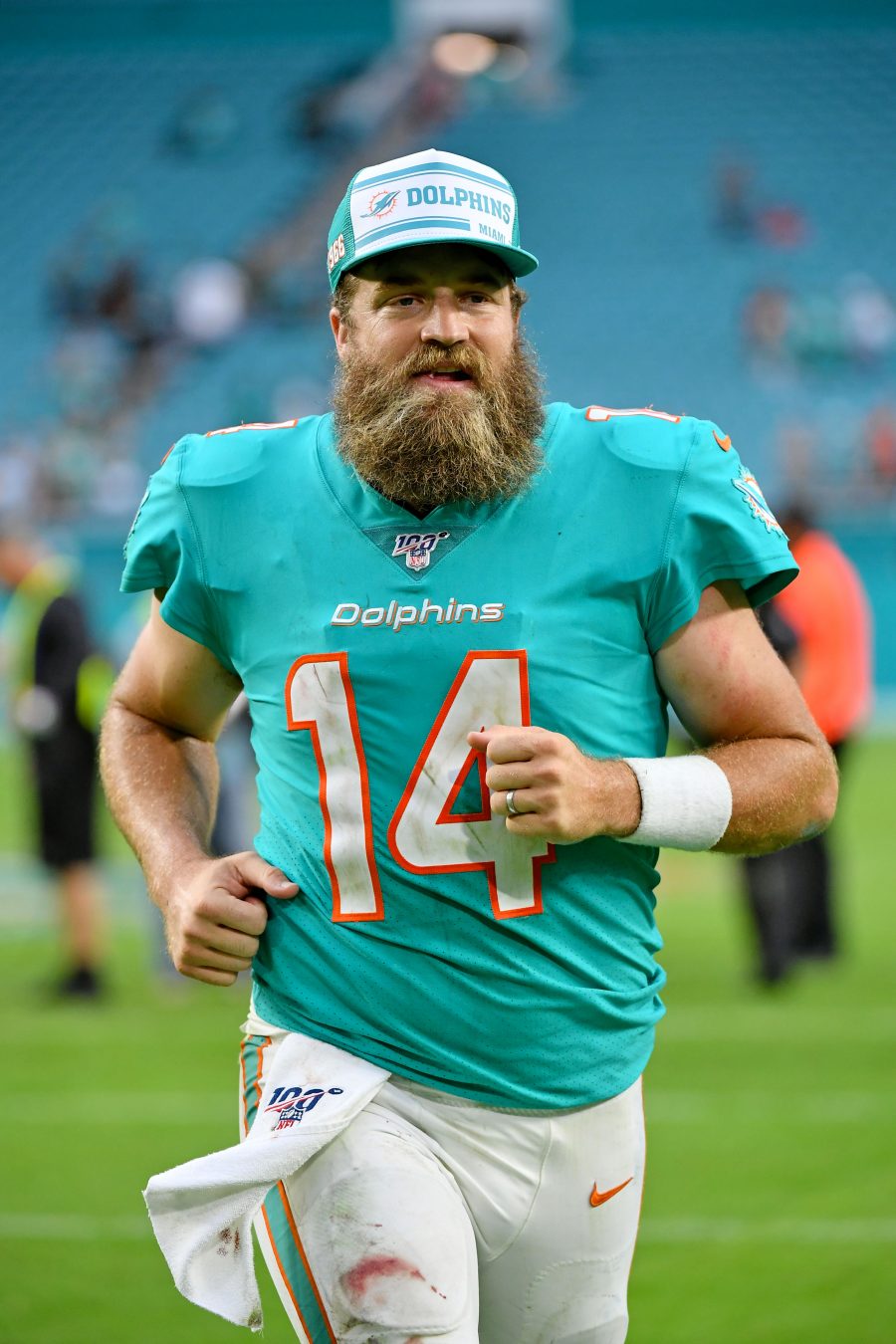 "For me, personally, I have to take every offseason and reassess. These last two years have really re-lit that fire under me. I still want to play, and I enjoy being out there playing," Fitz said at the time. Now however, it "looks like he's going to retire," veteran NFL reporter John Clayton writes for 104.3 The Fan Denver. Clayton writes that the Broncos had "some contact" with Fitzpatrick, but "it looks like he's going to be out of the mix."
Perhaps Fitzpatrick has decided that if he can't find a starting gig, he'll hang up his cleats. In Denver he'd be veteran competition for Drew Lock, and it's possible Fitz has no interest in another situation like last year, when he was used to push Tua Tagovailoa with the Dolphins. This news is also more confirmation that the Broncos are in fact serious about Lock not being handed the starting job.
If it really is the end of the line for FitzMagic, it'd wrap up an incredible NFL journey. The 250th pick of the 2005 draft has defied all odds, sticking in the league for 16 seasons while playing for eight different teams.
The 38-year-old has started 146 games in the league, an achievement nobody ever could've seen coming for the Harvard product. We should know more about his future soon with the start of free agency right around the corner.
Photo courtesy of USA Today Sports Images.
Follow @PFRumors