Journeyman and 17-year veteran quarterback Ryan Fitzpatrick called it quits earlier this month after stints with nine different NFL franchises. Despite seasons here and there that saw him succeed as a starter in the NFL, the unselfish but competitive Harvard graduate kept his NFL tenure lengthy, sometimes accepting backup quarterback roles throughout his career, though usually in places where there was an opportunity for him to push the starter for playing time. After continuing this trend over 17 years, what finally convinced Fitzpatrick to hang up his cleats? According to Albert Breer of Sports Illustrated, there were three main factors that helped him decide it was time to walk away.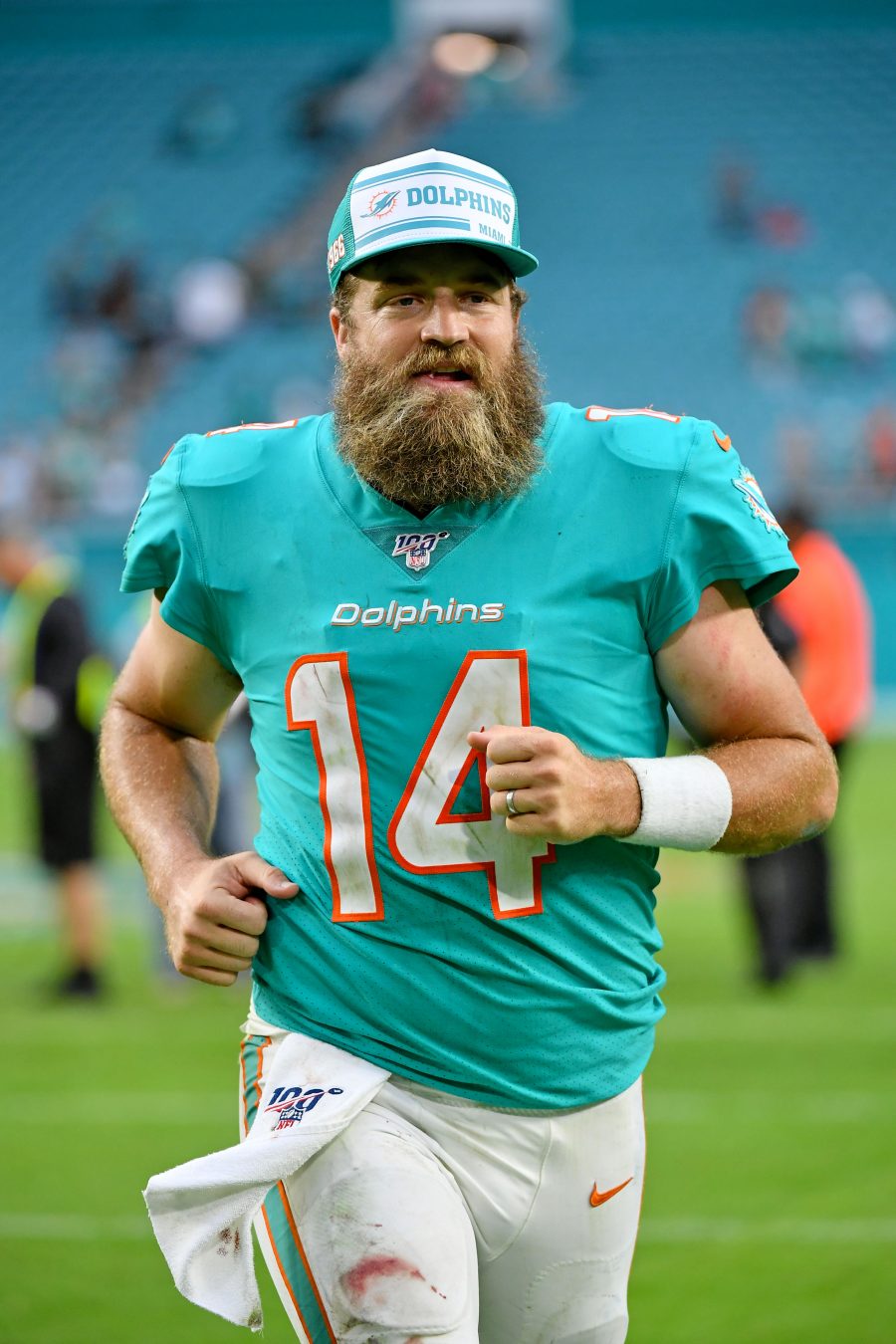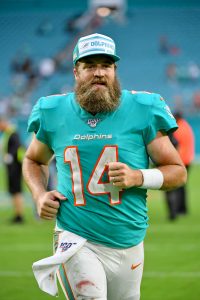 The first factor in his decision: health. Set to be the starting quarterback for the Washington Football Team last year, Fitzpatrick saw his season come to an unfortunately early end as he suffered a hip subluxation that was expected to hold him off the field for only part of the season.
"The initial thought was six to eight weeks because I had a torn labrum," Fitzpatrick explained, "but after additional scans, four weeks after the injury, there was a lot more there that was a lot scarier than just the labrum." 
Fitzpatrick's hip injury was much more serious than initially thought. He had started to develop avascular necrosis, the death of bone tissue due to a lack of blood supply. Seeing the severity and seriousness of playing a dangerously physical game at this point in his life gave him reasons to start planning for an end, while he could still "do stuff with (his) kids."
Speaking of his kids, the second factor in his retirement is a common one for most people: family. Fitzpatrick has seven children ranging over eleven years. His youngest is only an infant while his oldest is headed into his sophomore year of high school. Between the three boys and four girls that call him "Dad," there are likely a litany of activities for Fitzpatrick to attend, and he intends to. Fitzpatrick also lamented that the other eight members of his family moved with him every time he changed jerseys, aside from his time in Miami. He explained, "Moving every year, it's just getting harder and harder, and, at some point, it's not gonna be fair to them as they get older."
Lastly, while we touched on his unselfishness and willingness to take a backseat, Fitzpatrick always wanted to be in a situation where, at the very least, there was a chance he could start. He was willing to compete in a position battle and sometimes found himself on the losing end of such battles, but he started games for every franchise he joined. That was not a coincidence; it was by design. The third main factor that contributed to his decision: a lack of opportunities.
There was a chance that Fitzpatrick could have been lured back to the game, but, in order for him to continue playing, he wanted to go to a franchise that was signing him with the intention for him to start, like he did last year for Washington. Unfortunately for Fitzpatrick, that call never came. While there are teams that could certainly use an upgrade at quarterback, those teams are much more likely to look into younger, healthier options. While he was working towards getting healthier, Fitzpatrick wasn't getting any younger, and that made it less and less likely that his phone was going to ring with the opportunity he desired.
Health, family, and competition. These were factors that, for 17 years, helped him put together an impressive football legacy for a seventh-round pick out of Harvard. However, eventually these factors would nudge him in another direction.
According to Fitzpatrick, "The combination of those three factors made it a pretty easy decision."