After 17 seasons, Ryan Fitzpatrick looks set to retire. The veteran quarterback texted former teammates, including ex-Bills running back Fred Jackson, who shared Fitz's intentions via Twitter.
Amazon is negotiating a deal with the exiting QB, Ian Rapoport of NFL.com tweets. Fitzpatrick's 17th season only featured a handful of snaps in Washington's Week 1 game, which included a season-ending hip injury. But the Harvard grad left an imprint on the game.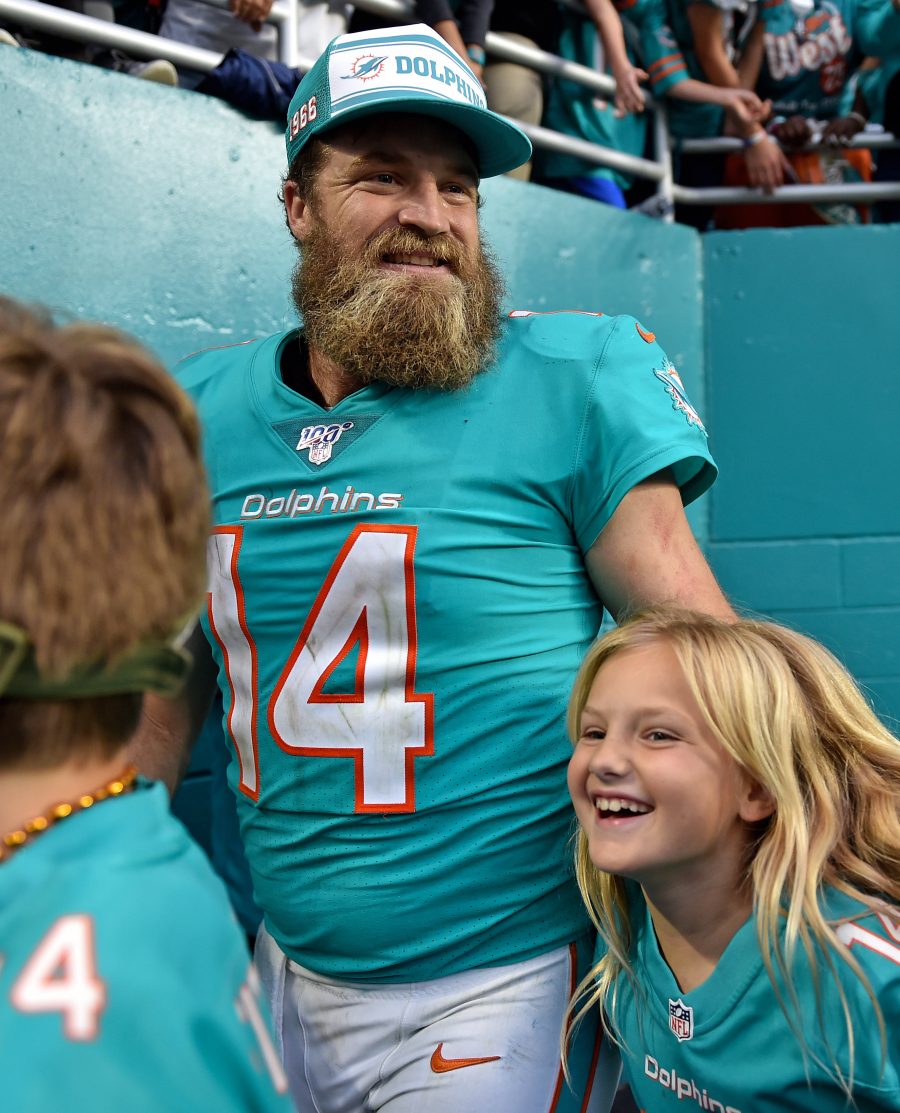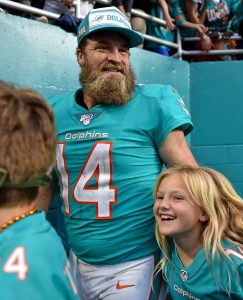 He is the only quarterback in NFL history to have started for nine different teams. No other QB has started for more than seven. The 39-year-old passer, despite being a seventh-round pick, will exit the NFL having started for the Rams, Bengals, Bills, Titans, Texans, Jets, Buccaneers, Dolphins and Washington. Stretches as a backup ensued, and an earned rollercoaster reputation followed Fitzpatrick, but the former 250th overall pick continued to deliver NFL relevance into his late 30s.
What looks like the NFL's final Fitzmagic dose occurred late in the Dolphins' 2020 season, when the bearded vet pulled off a game-winning drive in relief of Tua Tagovailoa in Las Vegas. During the second of his two Bucs seasons (2018), Fitz averaged 9.6 yards per attempt. That remains tied for eighth-best in a season in NFL history — behind only Kurt Warner among post-merger QBs. While that figure formed during a seven-start season, that form helped the popular passer stay a viable option to take snaps into the twilight of his career.
Financially, Fitz did quite well for himself. Even after the Bills bailed on his most notable contract — a six-year, $59MM extension in 2011 — in 2013, he collected a few other nice checks on short-term deals. After Fitzpatrick broke Vinny Testaverde's 17-year-old Jets record for single-season touchdown passes, tossing 31 in 2015, Gang Green gave him a one-year, $12MM deal after an offseason impasse. The Dolphins signed Fitz to a two-year, $11MM pact in 2019, and Washington upped that price by inking the then-38-year-old QB to a one-year accord worth $10MM. Despite only playing 16 snaps last season, Fitz collected every penny.
After backing up Marc Bulger and Carson Palmer in St. Louis and Cincinnati, respectively, Fitzpatrick broke through in Buffalo. Taking over for a Bills team that had tried J.P. Losman and Trent Edwards for a fairly lengthy stretch, Fitz started 53 games for the Bills from 2009-12. None of those seasons produced a winning record, however, during the Bills' near-two-decade-long playoff drought. The Titans and Texans then bolted on two-year contracts after one season apiece.
The Jets brought in Fitz in 2015, after Geno Smith had started two seasons. Backup linebacker I.K. Enemkpali punching Smith in the locker room likely altered his backup's career trajectory. Fitzpatrick stepped in for a team rostering Brandon Marshall and Eric Decker and tallied a career-high 3,905 passing yards to go with the 31 TD throws. This produced the Jets' most successful season of the past decade, a 10-6 campaign. While Fitz struggled in a crucial season finale, he re-established himself as a starter option.
Following his surprisingly explosive Jameis Winston fill-in season, which featured some memorable press conference attire, Fitzpatrick led a woeful 2019 Dolphins roster to five wins — something that produced a major NFL controversy years later — and concluded that season with a stunning upset in New England. That result game gave the Chiefs a first-round bye, catalyzing the eventual champions' Super Bowl LIV push.
For his career, Fitz finishes with 34,990 passing yards (32nd all time), 223 touchdown passes (36th) and 169 INTs. This somewhat amazingly never translated to a single playoff appearance in 17 years, with his starter record 59-87-1. But this sub-.500, regular-season-only run certainly generated considerable attention and delivered a host of memorable moments.
Follow @PFRumors