The Dolphins' running back depth chart may look different after the draft's early rounds. They are doing considerable homework on this year's top prospects.
Armed with the No. 18 overall pick and two second-round selections, the Dolphins have spent "significant" time talking to Najee Harris (Alabama), Barry Jackson of the Miami Herald notes. Members of Miami's coaching staff and front office have also held multiple Zoom meetings with Travis Etienne (Clemson) and Javonte Williams (North Carolina).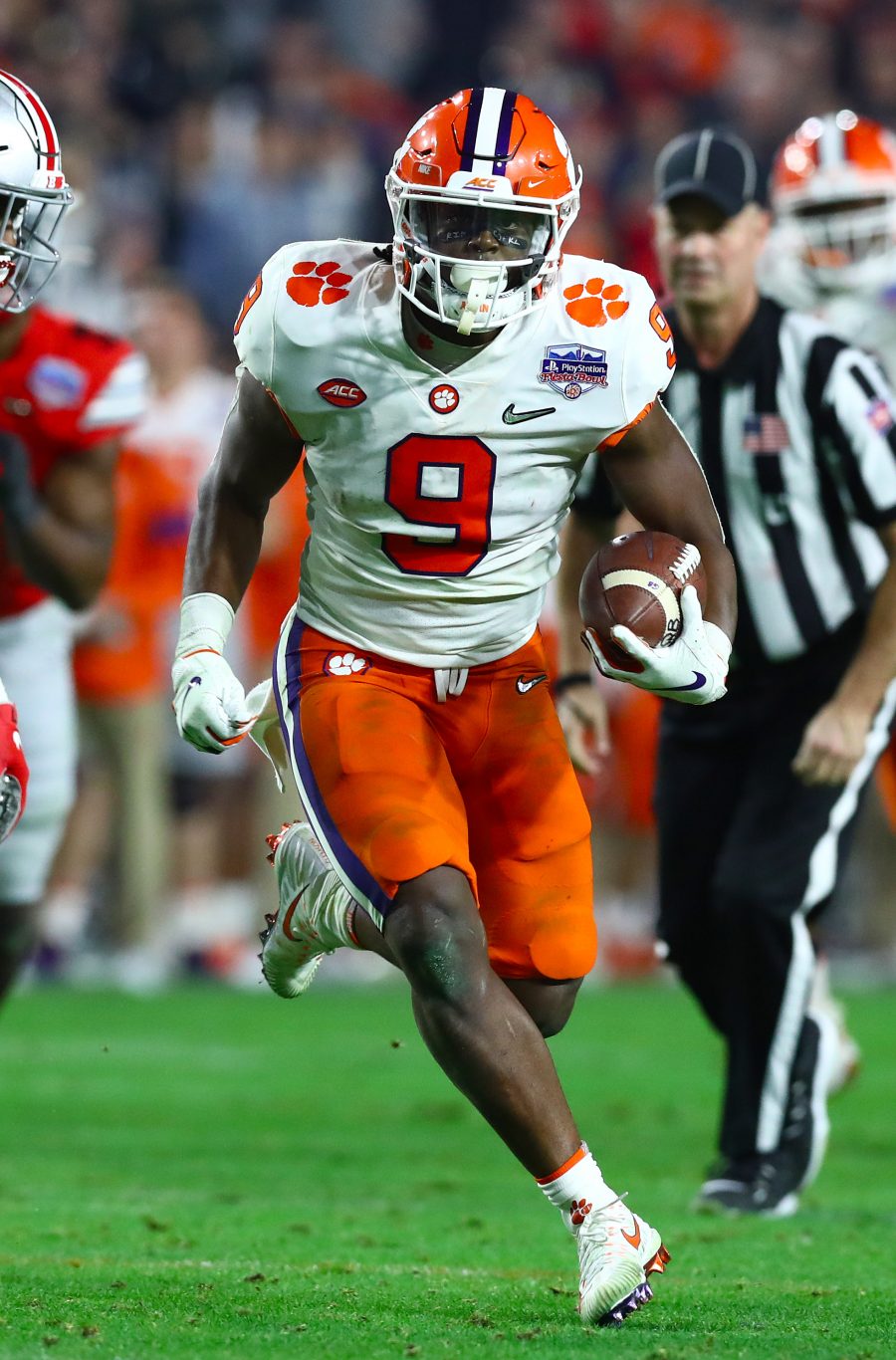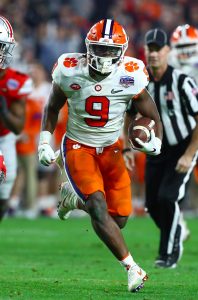 In addition to virtual meetings with Harris, Jackson adds the Dolphins spent extensive time with the former Crimson Tide starter at the Senior Bowl. The prep the Dolphins are doing at this position has reached the point where it would surprise if they do not exit the second round with a starter-caliber back, Jackson adds.
The Dolphins hold the Nos. 36 and 50 picks in Round 2. NFL.com's Daniel Jeremiah does not expect a running back to go in the first round this year, but it would certainly be possible all three are gone by No. 50. Mel Kiper Jr. and Todd McShay's latest ESPN mock draft has all three gone by No. 36, potentially putting the Dolphins on the trade-up radar.
Miami was connected to running backs last year but elected to fill the position with veterans. Neither the Jordan Howard nor Matt Breida additions moved the needle much, with former seventh-round pick Myles Gaskin operating as the Fins' top back for most of 2020. Gaskin and longtime Rams backup Malcolm Brown are now Miami's top two backs. They figure to be joined by a rookie, perhaps a high-end talent, after the draft.
Etienne was considered perhaps last year's top prospect, but the Clemson back made the rare (for running backs) decision to return for his senior season. His yards-per-carry figure dropped from 7.8 to 5.4 last year. Etienne, however, has two 1,600-yard seasons and 70 career rushing TDs on his resume. Harris dominated in the COVID-19-altered 2020 season, totaling 1,891 scrimmage yards and 30 TDs last season to help the Crimson Tide win another national title. One of two Tar Heels backs who will be drafted, Williams forced 76 missed tackles on just 127 carries. Dolphins backs' 19 broken tackles ranked 30th in the NFL last season, per Pro Football Focus.
The Dolphins have not used a first- or second-round pick on a running back in 10 years (Daniel Thomas, Round 2), and teams like the Steelers and Bills are on the radar to draft a top back in the first round. GM Chris Grier has not been shy about trading or acquiring picks, so it will be interesting to see if the Dolphins move into better position to acquire one of the top backs next week.
Follow @PFRumors