The Eagles have already made headlines this offseason when they traded the No. 6 pick to the Dolphins for No. 12 and a future first. While the front office might not be done trading, they're making their final preparations for the draft. Armed with 11 picks, the Eagles have the most flexibility they've had in the draft in several years, and executive vice president/general manager Howie Roseman recognizes how crucial it is to be ready for whatever opportunities present themselves.
Speaking alongside executive Andy Weidl and head coach Nick Sirianni during a press conference today, Roseman provided some notable details on why the Eagles decided to trade down, how they plan to proceed with all of their picks, and how the team owner is involved throughout the process (h/t to Dave Spadaro and Vaughn Johnson of the team's website and Zach Berman of the The Athletic):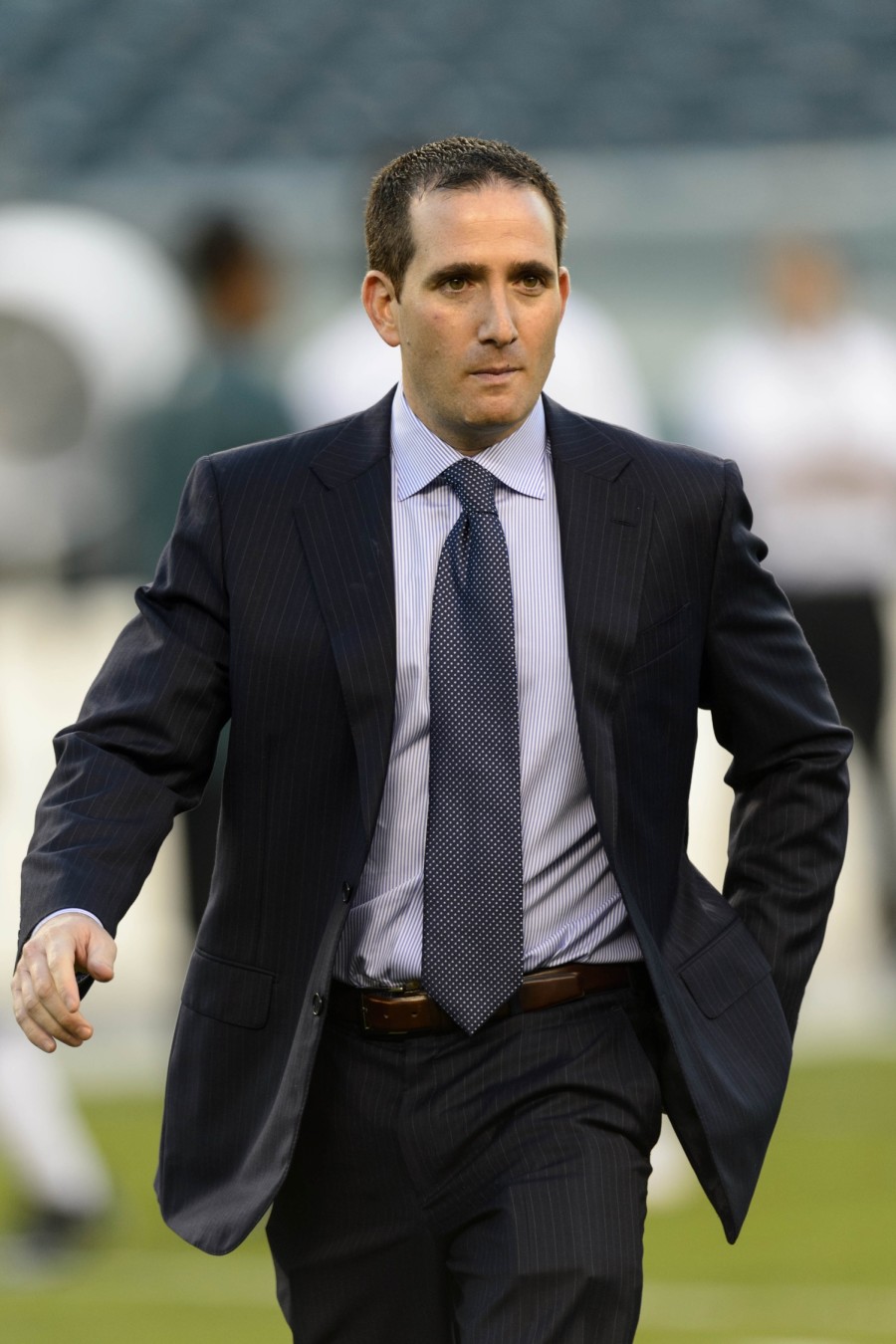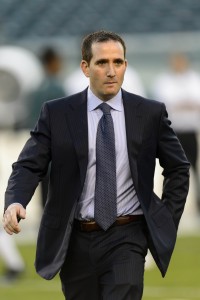 On the front office's logic for trading back from No. 6 to No. 12:
"Flexibility creates opportunity. When you go back and look at things that are hard to acquire, that's one of the toughest things to acquire, a team's first-round pick in the following year.
"What we really had to do is sit there and go, who are the 12 best players in this draft that we would feel really good about? Are there 12 players in this draft that we really feel good about? That's what we're going to do throughout this draft. If you move back, it's because you feel like you have a bunch of guys that are the same value and to be really happy getting one and getting the extra volume from that pick. If you move up, it's because your board kind of drops off at that point.
"You have to feel like you're getting a premium and we felt like we were getting a premium to do that."
On the front office's preparation for the draft, especially considering they're armed with 11 draft picks:
"The process this year with the coaches, with the scouts, has allowed us to really sit down and talk about a lot of these things and figure out the best way to maximize our 11 picks in this draft. We're really excited about the opportunity to add to this football team next week."
On how the team overcame the limitations presented by COVID when evaluating prospects:
"Our coaches did an unbelievable job of taking all the guys that we would have interviewed at the Combine in Indianapolis and would have had here in Philadelphia and interviewing all of those guys.
"So just really appreciative of coach and his staff to take all the time to do that, and we continue to do the other things that we do, the psychological reports, and put ourselves in the best possible situation for next week."
On whether the Eagles would consider Heisman Trophy winner DeVonta Smith, who finished last year with 1,856 yards and 23 touchdowns, despite him only weighing in at 166 pounds:
"Good players come in all shapes and sizes, and so we're not going to discriminate based on any of those things."
On owner Jeffrey Lurie's role in the draft process:
"He's there to make sure that he's looking through our process, and if he's got any questions about why we're doing things, we're going to go and have those discussions about why the process looks like it does, why our draft board — just based on the descriptions that the coaches and the scouts are giving of this player. He's taking notes on those. Those aren't his evaluations, those are based on the coaches and scouts and making sure they fit in terms of what he's looking for from that value, that spot. If we're talking about a guy in the first round and we're talking about him as a role player, he may stand up and say, 'Wait a minute, is that really what we're looking for in a first-round pick?' He's not saying this is my opinion, this guy is a role player or not. In terms of his role in the draft room, the draft room, 90 percent of the time, the work is done. It's all done, and you're just picking them off based on where it is."
Follow @PFRumors