Is Jimmy Garoppolo guaranteed to be on the 49ers roster next week? Kyle Shanahan made it clear that he couldn't guarantee the fate of humanity, much less the roster status of his starting quarterback. However, the 49ers head coach later provided a thoughtful response that seemed to hint that the organization would be content with keeping the veteran.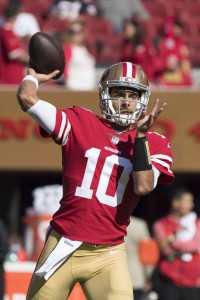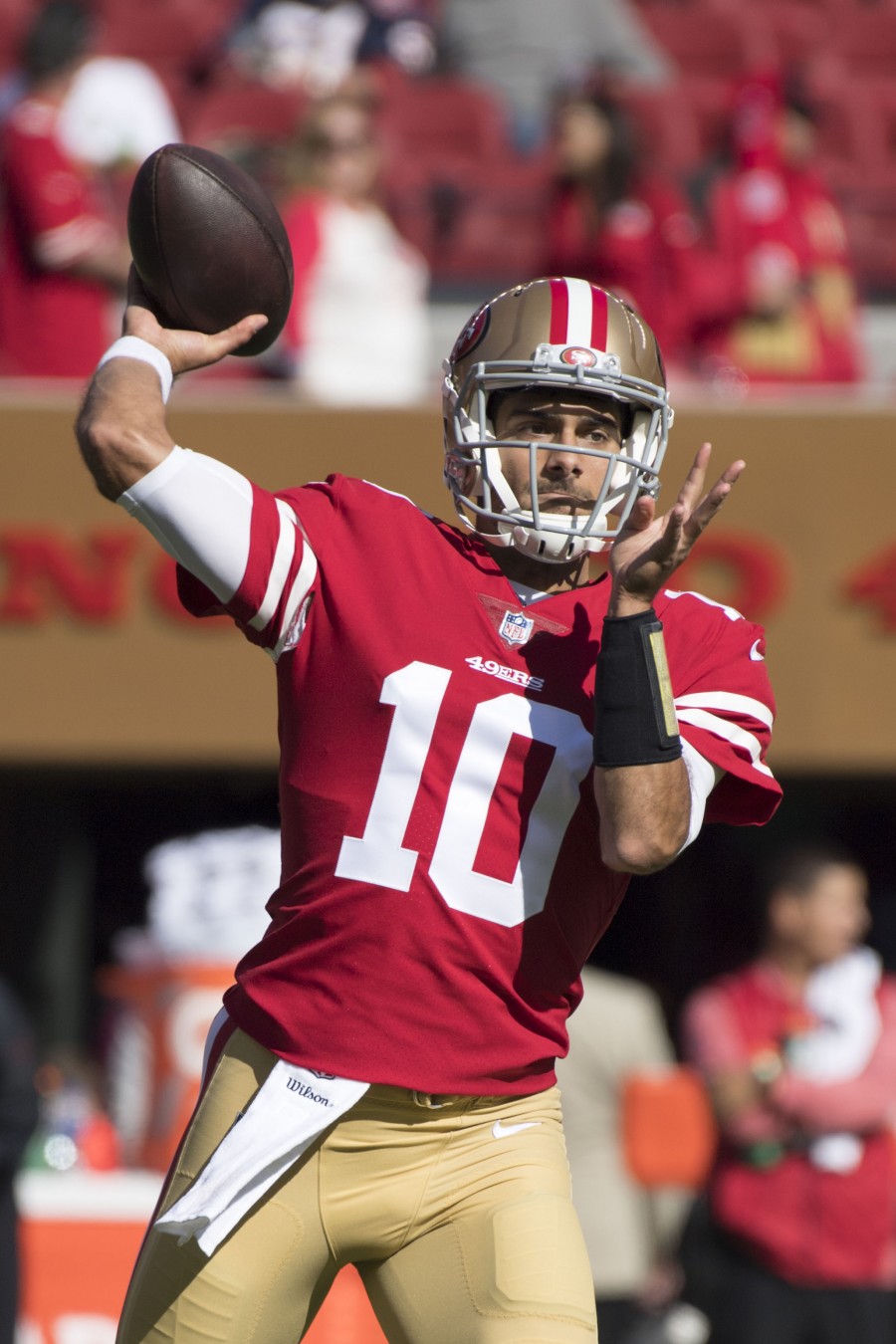 [RELATED: Will The 49ers Trade Jimmy Garoppolo?]
"The biggest thing with Jimmy is his injuries," Shanahan said (via David Lombardi of The Athletic on Twitter). "It's been very tough for us when he's been hurt. This happened two of these three years. That's where it starts. Jimmy knows that. I've been very up front with him with everything.
"Excited to get him in here coming up, especially when this draft is over. But I feel very fortunate taking a rookie quarterback that we do have a guy like Jimmy. We didn't sign a guy who's capable or has the history of being a starter right away. We have a guy, every time he's been a starter, he's played at a high level. So to have that with Jimmy with having a rookie quarterback gives us a lot of leeway into this. I'm not going to set anything into stone, but I know that's the situation that would be hard to get rid of. When you take a rookie quarterback and you take a veteran like Jimmy who we know we can win with, just to move on from that is something that's not easy to do. That is a good situation for us and I think that is something that'll be important to us this year."
We heard that the 49ers may be holding out for a first-round pick for Garoppolo, and the organization would obviously trade the veteran in the right deal. However, Shanahan's argument for keeping his starting quarterback does have plenty of merit, and the organization has made it abundantly clear that they won't simply give Garoppolo away.
So who are the 49ers going to take? The head coach wouldn't provide any answers, but he noted that the organization still feels good about five prospects at the No. 3 spot.
"We could have sat there at 12, and waited which one came to us, if one did," Shanhan said (via ESPN's Adam Schefter on Twitter). "But we made a decision that we felt we needed to get a starting QB. We wanted to dicatate it. We'll get the one that we feel is best for us."
Photo courtesy of USA Today Sports Images.
Follow @PFRumors