There's an old saying in the business world: "Don't tell them 'no.' Tell 'em how much it'll cost." That seems to be the 49ers' approach when it comes to Jimmy Garoppolo. There's at least some level of interest in the quarterback, but the asking price has been set at a first-round pick, according to one recent report. Meanwhile, ESPN's Jeremy Fowler has heard similar chatter of a first or high-second round pick (h/t Bleacher Report).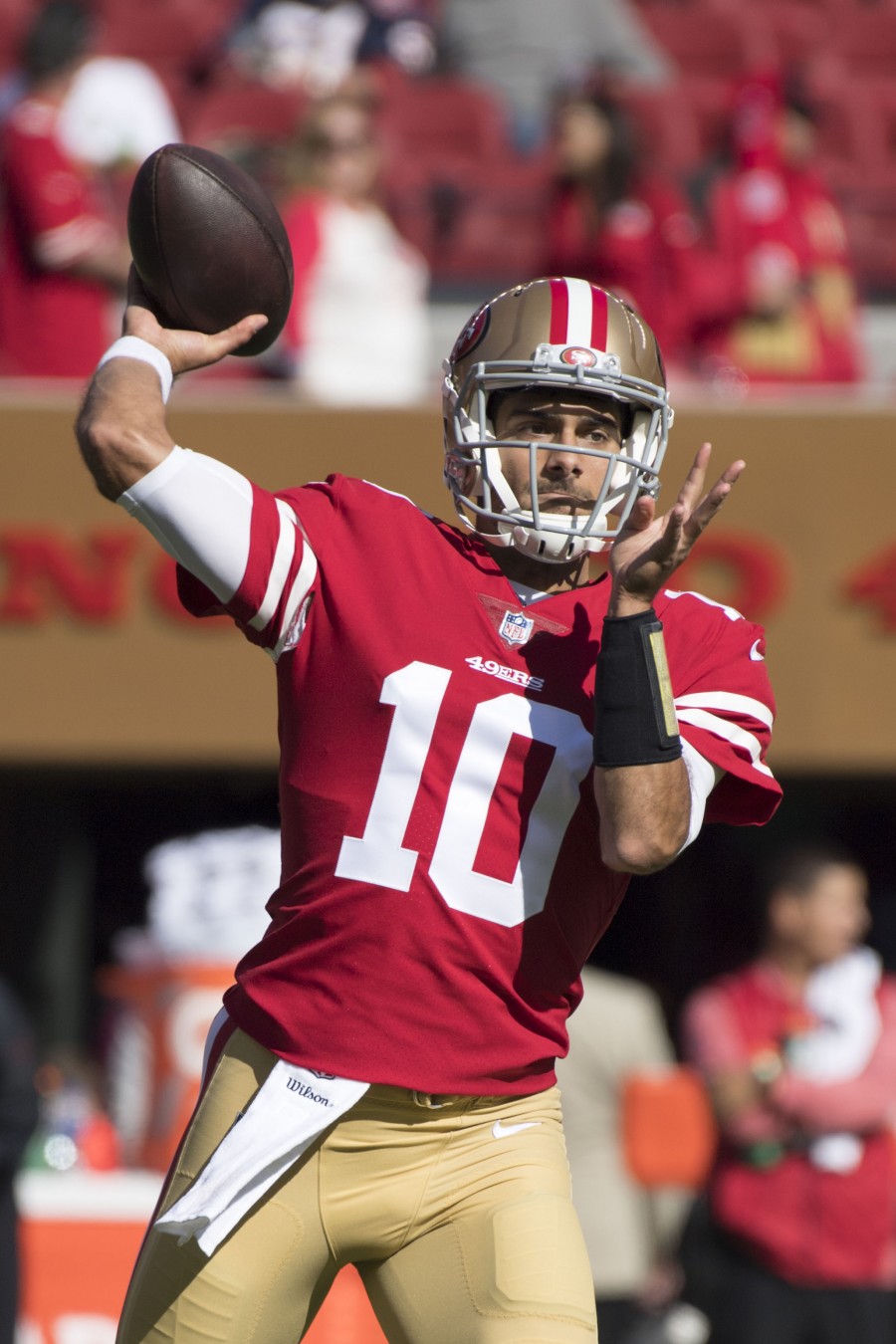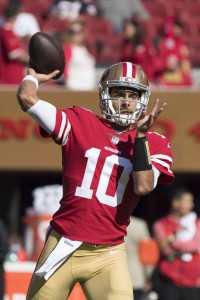 [RELATED: 49ers Want First-Round Pick For Jimmy G]
The Niners only gave up a second-round pick for Garoppolo back when his stock was at its peak, so it seems unlikely that any team will be willing to cough up more. Last year, the Niners went 3-3 in the six games he started, and Garoppolo completed 67.1% of his passes for 1,096 yards and seven touchdowns against five interceptions. That's a far cry from his best work two years ago, when he was under center for the Super Bowl. In 2019, he racked up 3,978 passing yards and 27 touchdowns (with 13 INTs) en route to the NFC title.
Even after trading up to the No. 3 pick, the Niners are insistent that Garoppolo will be in the fold for 2021. Beyond that, the job will probably belong to one of this year's top QB prospects — Mac Jones, Justin Fields, Trey Lance, or, perhaps, BYU standout Zach Wilson, if he gets past the Jets.
No one's going to send a first-round pick to SF for Garoppolo – we can say that with confidence. Would a QB-needy team offer a third-round pick for him? That seems possible, especially since the Patriots are far from sold on Cam Newton as their starter. The Bears could also give that some thought, even though they insist that Andy Dalton will be their guy in 2021.
Assuming that no one meets the 49ers' initial ask, do you envision the Niners trading Garoppolo between now and September? Cast your vote below (link for app users) and weigh in with your thoughts in the comments section.
Photo courtesy of USA Today Sports Images.
Follow @PFRumors