Could Zach Wilson leapfrog Trevor Lawrence as the No. 1 overall pick in April? No, probably not. New Jaguars head coach Urban Meyer has taken a refreshingly candid approach to the draft process in recent weeks, telling everyone within earshot that the Clemson star will be his quarterback of the future.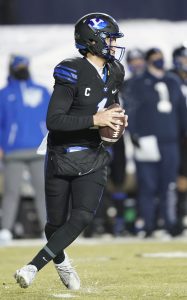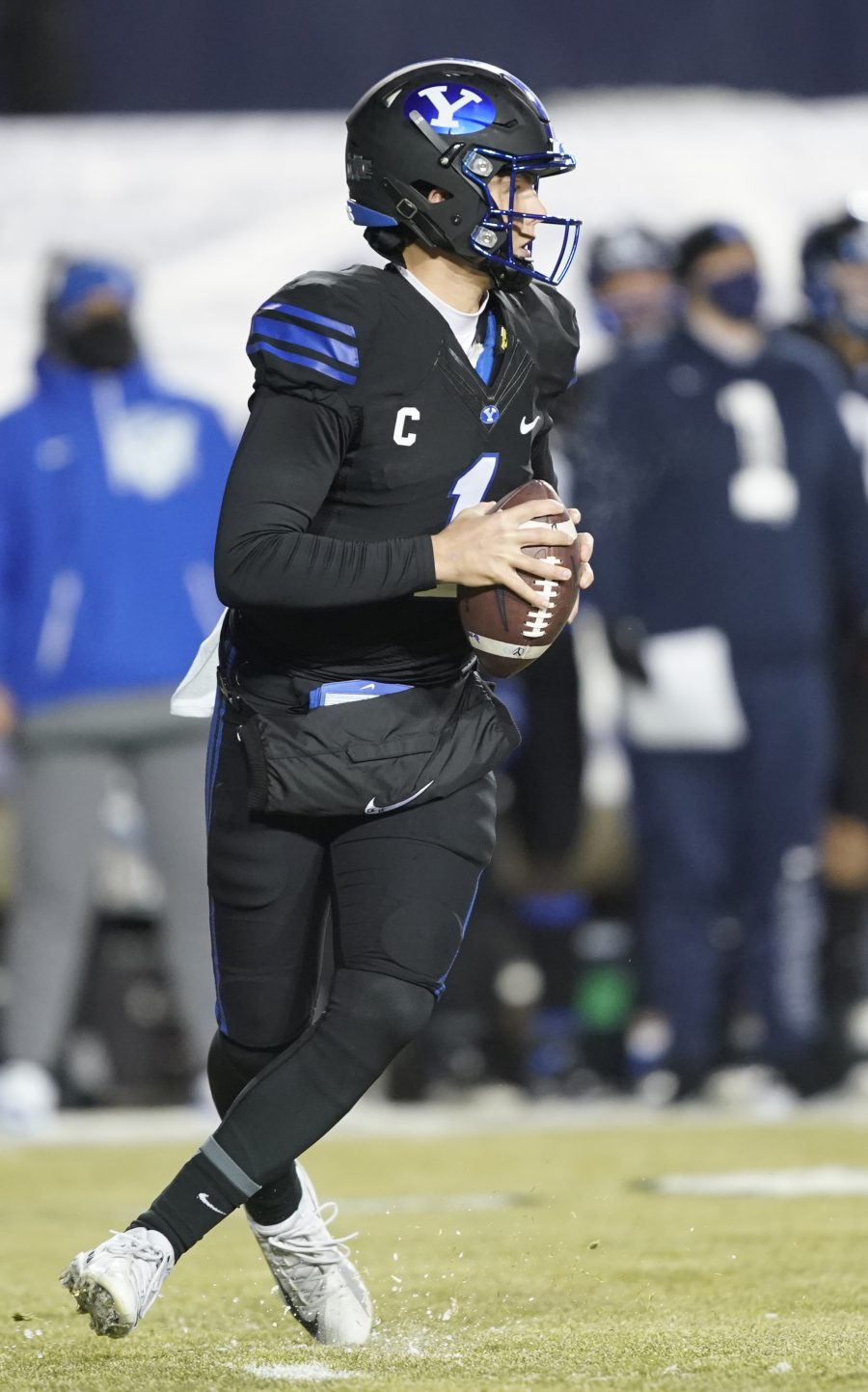 "I'd have to say that's the direction we're going. I'll leave that up to the owner when we make that decision official. But I'm certainly not stepping out of line that that's certainly the direction we're headed," Meyer said. "Trevor checks all the boxes, you know?"
Lawrence may be one of the best QB prospects — or pro talents, period — in recent draft memory. Still, Wilson offers lots of promise in his own right. He's fresh off of a breakout season in which he completed 73.5% of his throws, good for second in the nation. Meanwhile, he placed third with 33 passing touchdowns and lobbed only three interceptions. And, for good measure, Wilson added ten rushing touchdowns in his 12 starts.
Wilson's mobility is a big part of his appeal. In fact, some see a bit of Johnny Manziel in him — which is not necessarily the pro comparison that young QBs want. Like Manziel, Wilson has shown the ability to escape pressure. He also comes from an affluent background, and draft evaluators tend to nitpick everything about players this time of year. According to Adam Schefter of ESPN, the similarities are strictly limited to his highlight reel.
"I've heard Zach Wilson is an incredible kid, but again, [he's] a little bit new on the scene," Schefter said (via KNBR). "Have to vet it out, check him out, make more calls, but I know people that know him pretty well, and they speak pretty highly about him."
The other major knock on Wilson comes from his so-so decision making in 2019, a season that was cut short by thumb surgery. But, last year, Wilson kept the turnovers to a minimum and consistently found the open man. He'll be asked to work in the pocket more frequently at the pro level, but his ability to extend the play when the pocket collapses will still serve him well in the NFL. At his pro day, the BYU product showcased that for all to see, intentionally throwing a pass across his body and nailing his target dead-on.
Some critics may also wonder about Wilson's durability — aside from the aforementioned thumb injury, Wilson underwent thumb surgery after his frosh season. Now, he'll be facing bigger, stronger, faster defenders with just ~210 lbs on his 6'2″ frame. Still, no prospect is perfect (not even Lawrence), and Wilson profiles as one of the very best QBs in this year's class.
Right now, just about everyone has Wilson ticketed for the Jets at No. 2. It's not quite as certain as Lawrence going No. 1, however. Mac Jones, Justin Fields, and Trey Lance are also in the mix, but it seems more likely that those will be the names available for the 49ers. Even if the Jets throw a curveball, we'd be surprised to see him slide much further.
Photo courtesy of USA Today Sports Images.
Follow @PFRumors