Cornerback is one of the most difficult positions for analysts to evaluate from the college to professional levels, especially once you get past the first few names on the board. That's currently where Maryland cornerback Deonte Banks sits: in that danger zone that normally falls from the middle to the end of the first round of the 2023 NFL Draft.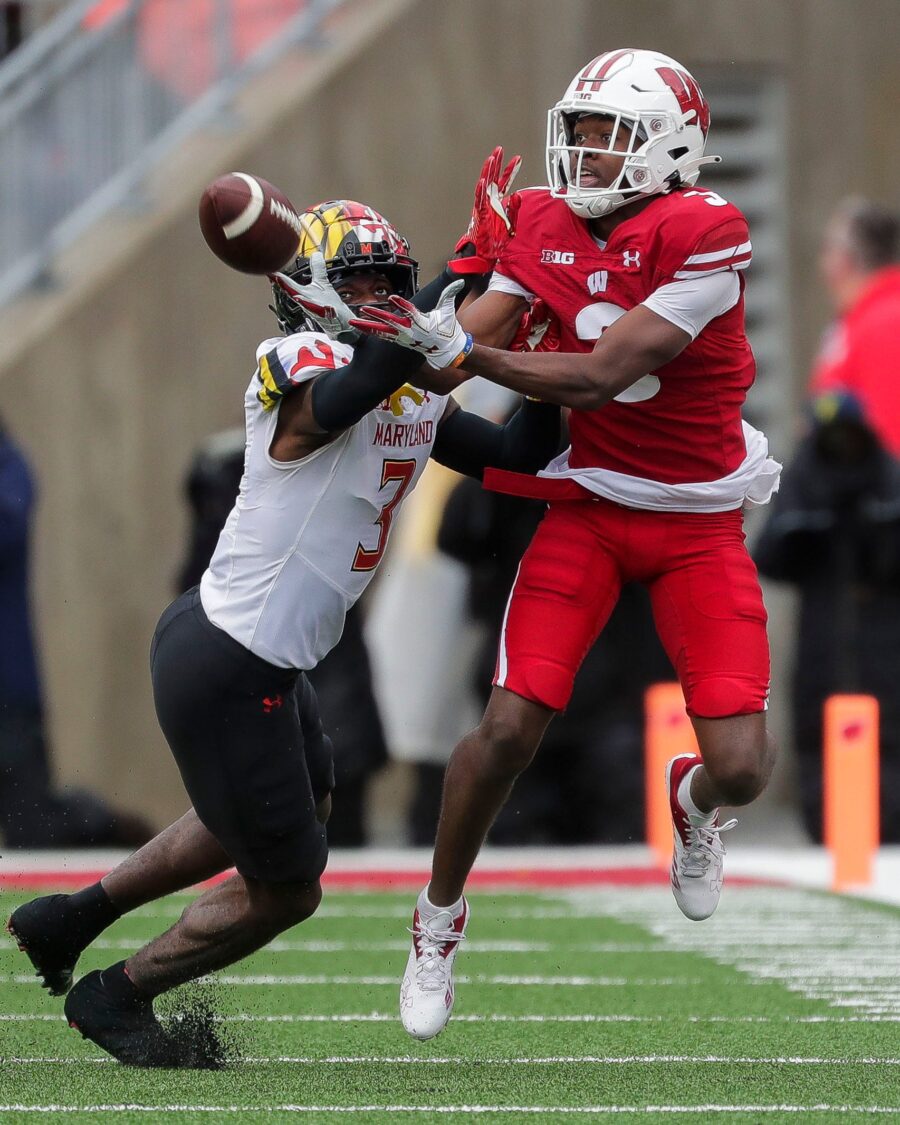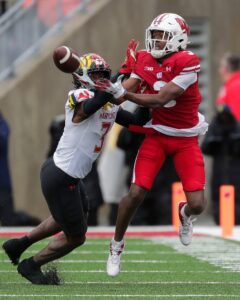 Banks is a hometown kid, going to Edgewood High School (Maryland), about an hour north of the University of Maryland. He was a three-star athlete that, despite some impressive play-making ability, struggled to attract much attention on the recruiting circuit. He didn't receive his first offers until just after his junior season when he received interest from a number of Division II and FCS schools, eventually attracting the attention of a couple of Group of 5 schools like Buffalo and Kent State. Just before his senior season, Banks got the dream offer from his home-state school. He committed two weeks later.
Banks became an earlier contributor for the Terrapins as a freshman, making 28 tackles and tallying one interception and two passes defensed while starting eight of 11 games. He returned as a starter in 2020, but due to the COVID-shortened nature of the season, he was only able to make three starts in five games. His junior season was cut short, as well, when he suffered a season-ending shoulder surgery in just his second start of the season.
Coming back from the long-term injury, Banks shined in his return to the field as a redshirt junior. He reached career highs in total tackles (38) and passes defensed (9) while adding on another interception, half of a sack, and half of a tackle for a loss. He had perhaps his strongest game under the brightest lights, limiting Ohio State's star receiver Marvin Harrison Jr. to five catches for 68 yards and no touchdowns. In that game, Banks tallied two pass breakups and blocked an extra point that got returned by a teammate for a defensive two-point conversion.
There are a couple parts of his game that could cause him to struggle in the NFL. A lack of production isn't uncommon in college football, where the easiest way to avoid turnovers is to not target the opposing team's best corner, but I would be remiss if I didn't point out that Banks only recorded two interceptions during his four years in College Park. He's not too far behind the draft's top corners in that regard, though. Oregon's Christian Gonzalez only had four interceptions, with all of them coming this season. Devon Witherspoon out of Illinois has five interceptions even though he had zero in two of his four seasons of play. Joey Porter Jr. at Penn State had even less that Banks, recording only one interception in four years.
Besides that, Banks is physical, which defensive coaches love, until they don't. If he draws too much attention at the NFL level with his aggression on defense, he'll be the target of quite a few penalties, which are much more costly in the NFL than in college.
On the positive side, though, Banks has an ideal frame, matching size, strength, and speed. He uses his aggression to perfection to slow receivers off the line of scrimmage then uses quick hips and smooth footwork to trail receivers relentlessly. He could do a better job of reading between the quarterback and receiver, usually focusing only on the receiver, but he reads the receiver with impressive consistency and does a good job playing through their hands. He utilizes his aggression just as successfully on run plays and special teams and has the relentless motor needed for both.
It's hard to pinpoint exactly which team may end up selecting Banks, as pretty much any team could use more depth at cornerback, besides maybe the Dolphins, but it's hard to imagine Banks slipping out of the first round with how many playoff teams in the back half of the first round desperately need help at cornerback. The Steelers would love a young Day 1 starter opposite Patrick Peterson. The Giants need someone to hold down the other side opposite Adoree' Jackson. The Vikings are short on big names at the position, as well. I imagine Banks would love nothing more than to continue putting on for his city and playing for the nearby Ravens, who need someone opposite Marlon Humphrey with Marcus Peters still on the free agent market.
So far, there's been no shortage of interest in Banks. All four of the above-mentioned teams, and an impressive 11 more, have met with the 22-year-old. It seems the biggest indicator for when he will be picked is going to be when the cornerbacks ranked above him get drafted. If Gonzalez and Witherspoon get selected relatively early, the teams in the late 20s likely won't see Banks on the board. But if the draft is slow to cornerbacks, Banks could find himself in a pivotal role for a playoff contender.