Von Miller's Pro Bowl run and dominant showing in the 2015 playoffs placed him on course to be a Hall of Famer. The Broncos' all-time sack leader, however, hit a road block last year in the form of a severe ankle injury wiping out his entire 2020 season.
The 10-year veteran has said in the past he did not have retirement on the immediate horizon. Now 32 and coming off a major injury setback, Miller reaffirmed that stance and added some clarity to his post-injury career outlook.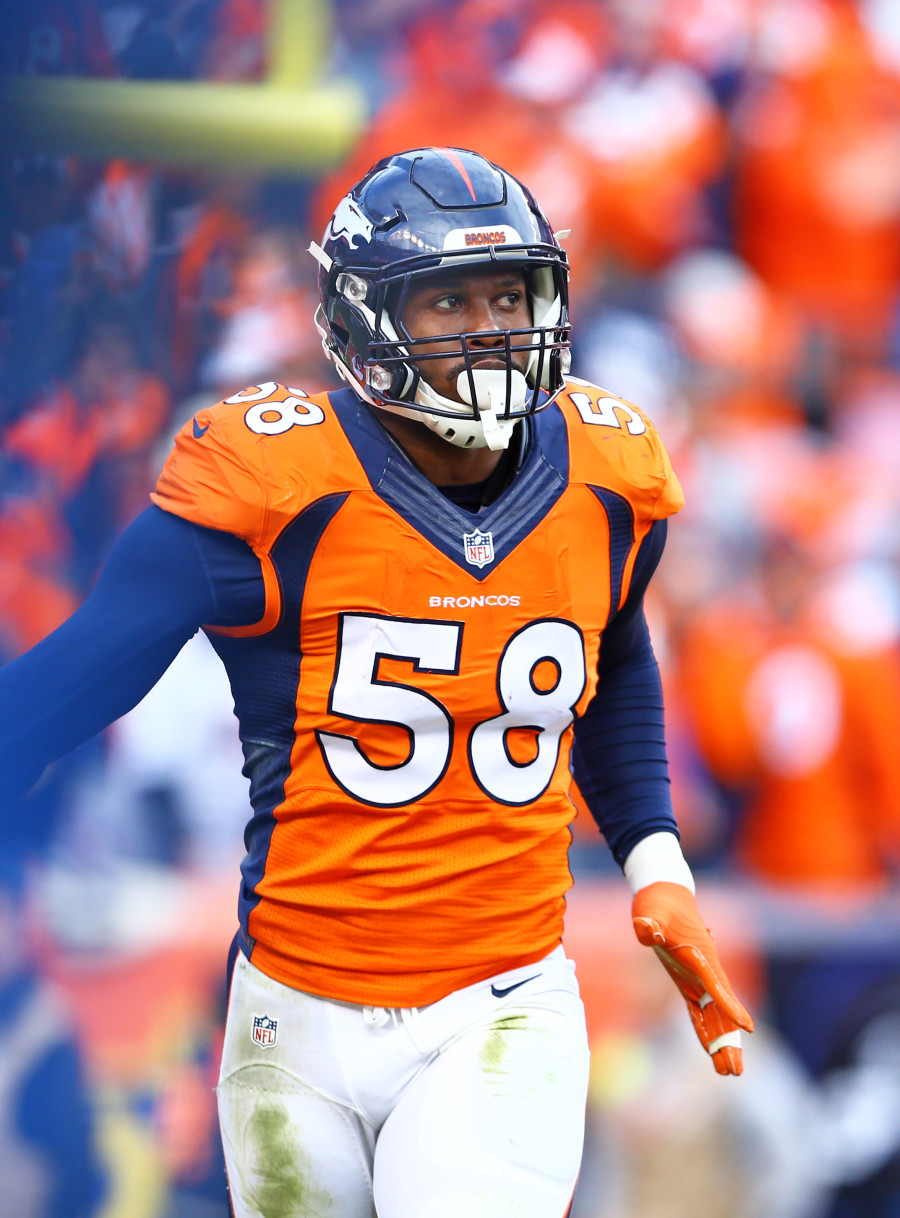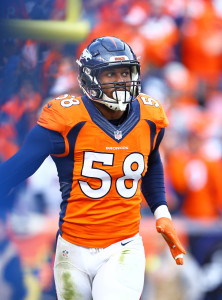 "I've got a son. He'll be here in about three or four weeks. I definitely want him to be able to see me play. That's going to take about five to seven years," Miller said, via Mike Klis of 9News. "That's what I have on my heart. That's what I have on my mind: another five to seven years."
Despite rumors the Broncos would force Miller to take a pay cut to return in 2021, new GM George Paton picked up his 2021 option in March. Miller is set to play out his then-record six-year, $114.1MM contract; he will make $17.5MM in base salary this season. The Broncos have not had both Miller and Bradley Chubb line up together since Week 4 of the 2019 season. Denver picked up Chubb's fifth-year option in March, and Paton views the 2018 first-round pick as a building-block player. It is unclear where Miller fits in long-term, but he has long professed a desire to stay in Denver.
A number of edge rushers have played into their late 30s, with Julius Peppers, Terrell Suggs and Dwight Freeney establishing a modern-era foundation for such longevity. Miller, who is 8-for-8 in Pro Bowls in seasons in which he finished, returned from a December 2013 ACL tear with a 14-sack 2014 season. Without contract certainty beyond 2021, the former Super Bowl MVP enters a key season to re-establish his run as one of the league's best pass rushers.
A dislocated peroneal tendon just before the 2020 season sidelined Miller, who underwent surgery shortly after. He participated in Denver's offseason program and is nearly back to full strength.
"I'm feeling good. My ankle is about 94%," Miller said. "The 6% I got to get I got to get rushing the passer in practice with pads on, leaning on guys, guys leaning on me. I haven't rushed the passer in over year. Haven't played in a game in longer than that."
Photo courtesy of USA Today Sports Images.
Follow @PFRumors