Seventeen years ago, Brock Lesnar stepped out of the squared circle and on to the gridiron. The WWE superstar hadn't played organized football since high school, but his athletic ability made the Vikings curious enough to give the muscle-bound homegrown talent an opportunity to compete in training camp as a defensive tackle.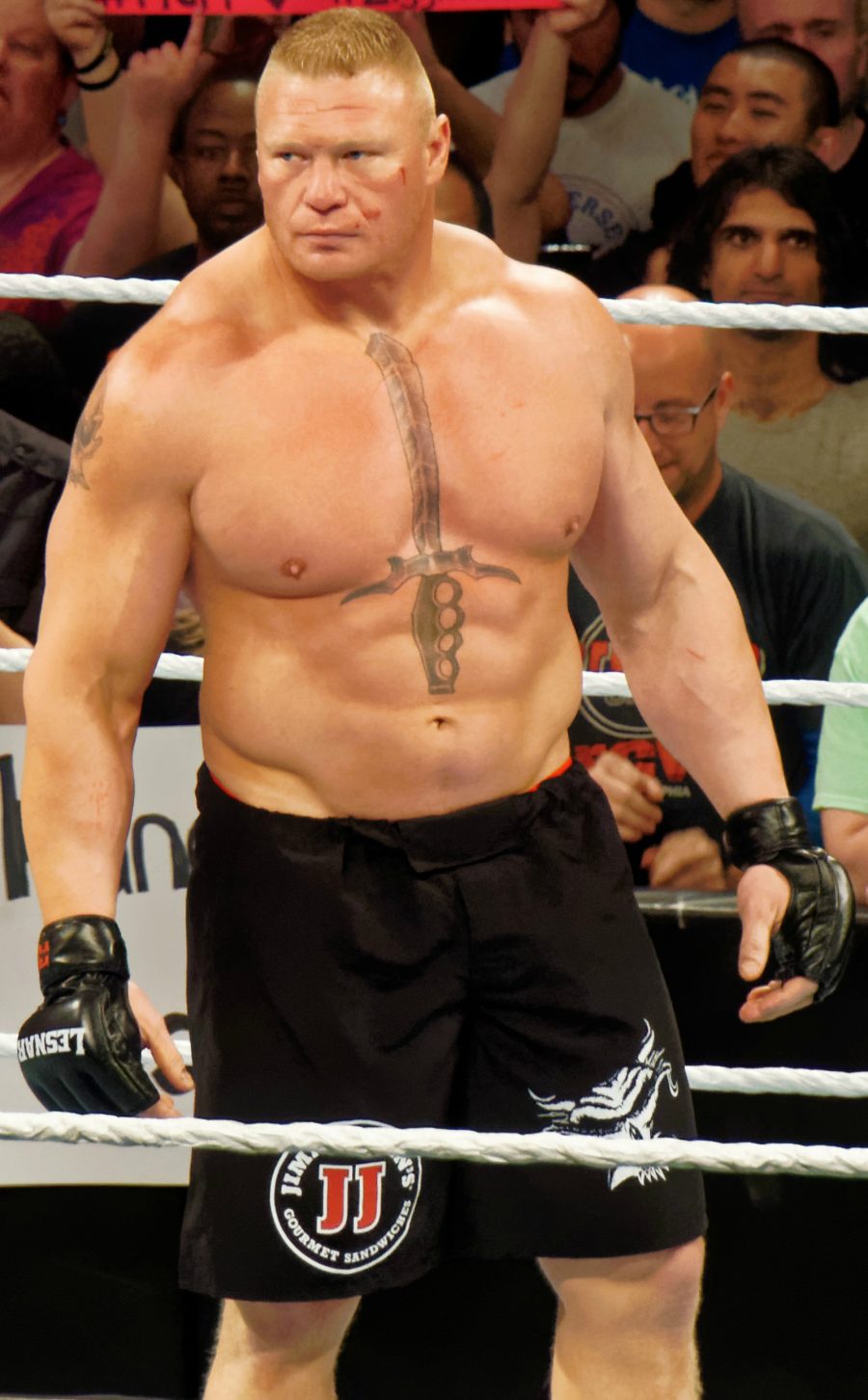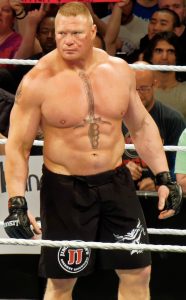 On the surface, this seemed to be a publicity ploy for the former WWE champion, but there was reason to believe that Lesnar could defy the odds and embark on a legitimate professional sports career. Before Lesnar beat the likes of The Rock and The Undertaker, he was an amateur wrestling phenom at the University of Minnesota, where he captured the 2000 NCAA Division I heavyweight Greco-Roman wrestling championship.
At 6'2″ and 285 pounds, Lesnar's drill times and marks were downright impressive. With a reported 4.7-second 40-yard-dash time, 35-inch vertical leap, and 30 reps on the 225-pound bench press, Lesnar would have bested many DTs at the 2004 combine. For reference, No. 14 overall pick Tommie Harris ran a 4.78-second 40-yard-dash and posted 29 reps on the bench press before the Bears made him the first DT drafted in April.
Despite never playing football in college, Lesnar was still only 26 years old at the time and had real potential as a raw prospect. Still, there was one big problem – an April motorcycle accident left Lesnar with a busted jaw, a broken left hand, a bruised pelvis, and a pulled groin. Playing at less than 100% health, Lesnar's unlikely mission became even more improbable.
After Lesnar missed the Vikings' cut in late August, the Vikings offered him a spot on their NFL Europe affiliate team. Citing a desire to stay close to his family in the U.S., Lesnar left football, transitioned to MMA, and went on to become the heavyweight champion of the UFC.
Lesnar's NFL career was short-lived, but his presence in camp was appreciated by Randy Moss, Nate Burleson, and other members of the Vikings' locker room who grew up as wrasslin' fans. Lesnar also got to put his WWE skills to good use while with the Vikes. When a Chiefs defender roughed up Daunte Culpepper during a summer scrimmage, Lesnar grabbed him by the waist, suplexed him high in the air, and slammed him on the turf. At least, that's how Burleson remembers it.
Follow @PFRumors