Urban Meyer's first year as the Jaguars' head coach/lead decision-maker has gone rather poorly. The team is 0-5, and Meyer has generated extensive off-field headlines. But the Jags are sticking with their sought-after HC, for now.
Shad Khan is not yet mulling a quick about-face on Meyer, but Jason La Canfora of CBS Sports notes many in the organization believe enough damage has occurred that will leave the owner no choice but to abandon this experiment after one season. The Jaguars' London game is Sunday, creating a window for the franchise to reassess ahead of its Week 7 bye. Meyer said last week he would not resign.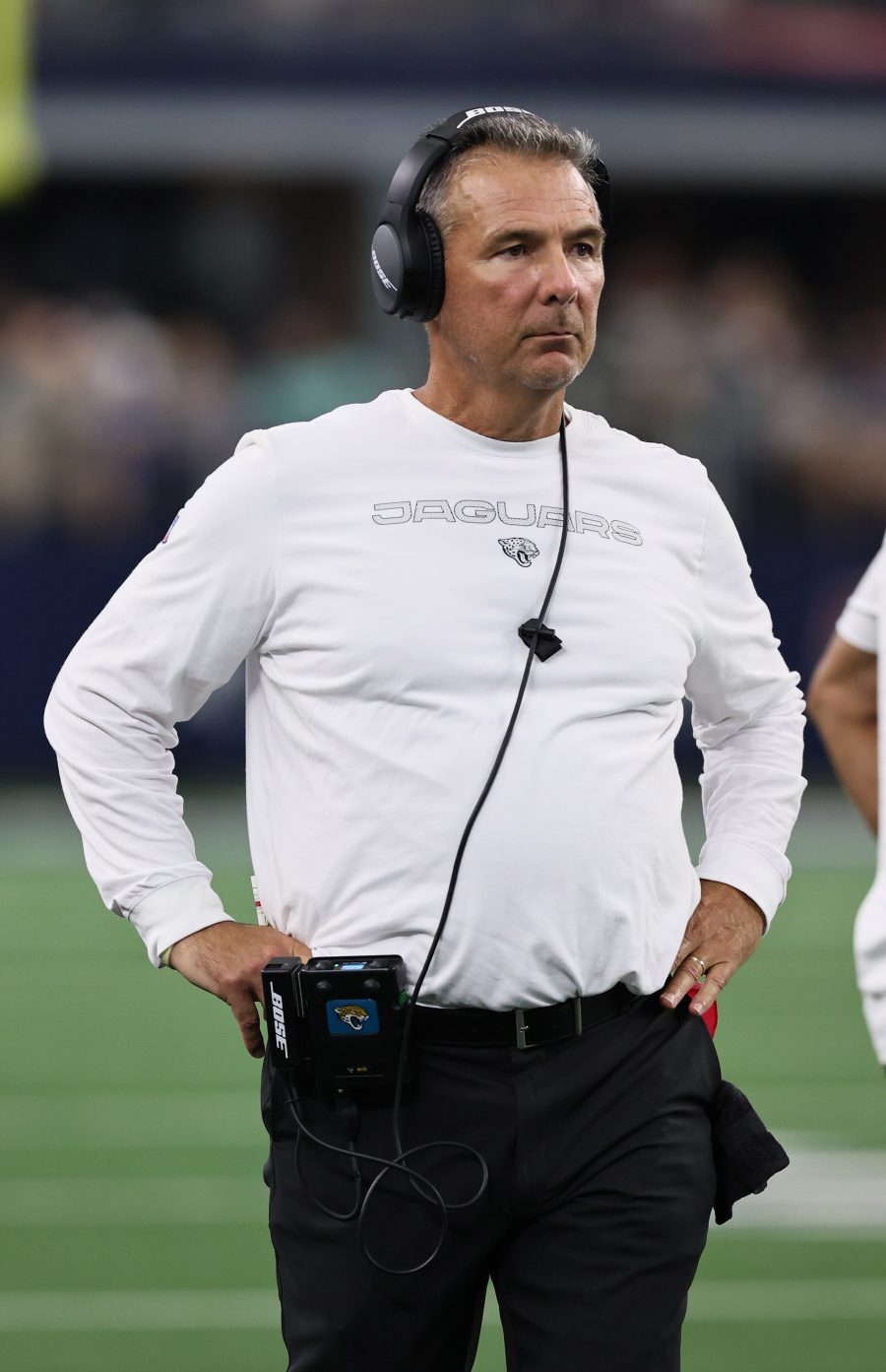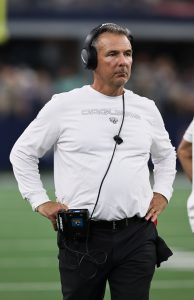 The first-year NFL HC had encountered adjustment issues before the Ohio controversy earlier this month. Players and Jags coaches expressed confusion about Meyer's temperament and decision-making before the season began. Meyer's most recent run of bad press — centered on his decision not to travel back to Jacksonville from Cincinnati with the team and the ensuing video captured of him at a bar that weekend — led to more frustration among Jaguars players and staffers. Jags players are "laughing at" Meyer, one league source told La Canfora, who adds a team staffer called Meyer's recent actions "pretty gutless."
Khan issued a statement deeming Meyer's actions inexcusable, and the team is still looking into them. Jaguars players and coaches did not know Meyer would not be on the team plane back to Jacksonville until he failed to show up for the flight, Mike Florio of Pro Football Talk adds. Meyer said last week he had informed GM Trent Baalke about his plans to remain in Ohio post-Week 4 "way in advance." But his decision continues to produce considerable fallout and has affected his standing with the team.
Meyer did not address his staying in Ohio after the Jags' Week 4 loss, or the subsequent bar video, with the team until the following Wednesday. He canceled a Monday team meeting before discussing the issues. Once Meyer did meet with the team, coaches and some Jaguars core players were dissatisfied with the explanation, JLC adds. This came before the Jags endured their fourth double-digit loss of the season, a 37-19 defeat against the Titans. The Jaguars have now lost 20 consecutive games, marking the second-longest skid in NFL history (behind only the 1976-77 Buccaneers, who lost their first 26 games).
More on Meyer's plate: the NFLPA is still investigating his comment on players' COVID-19 vaccination statuses being considered when trimming the team's roster to 53 players, La Canfora offers, adding that this process could well drag into 2022. While other teams likely factored vaccination statuses into their roster equations, Meyer saying the quiet part out loud expanded his growing list of controversies.
Photo courtesy of USA Today Sports Images.
Follow @PFRumors