Although Urban Meyer attempted to slam the door on a quick NFL exit for the USC job, his start with the Jaguars has not gone especially smoothly. Rumors of discord in Jacksonville have surfaced months into Meyer's tenure.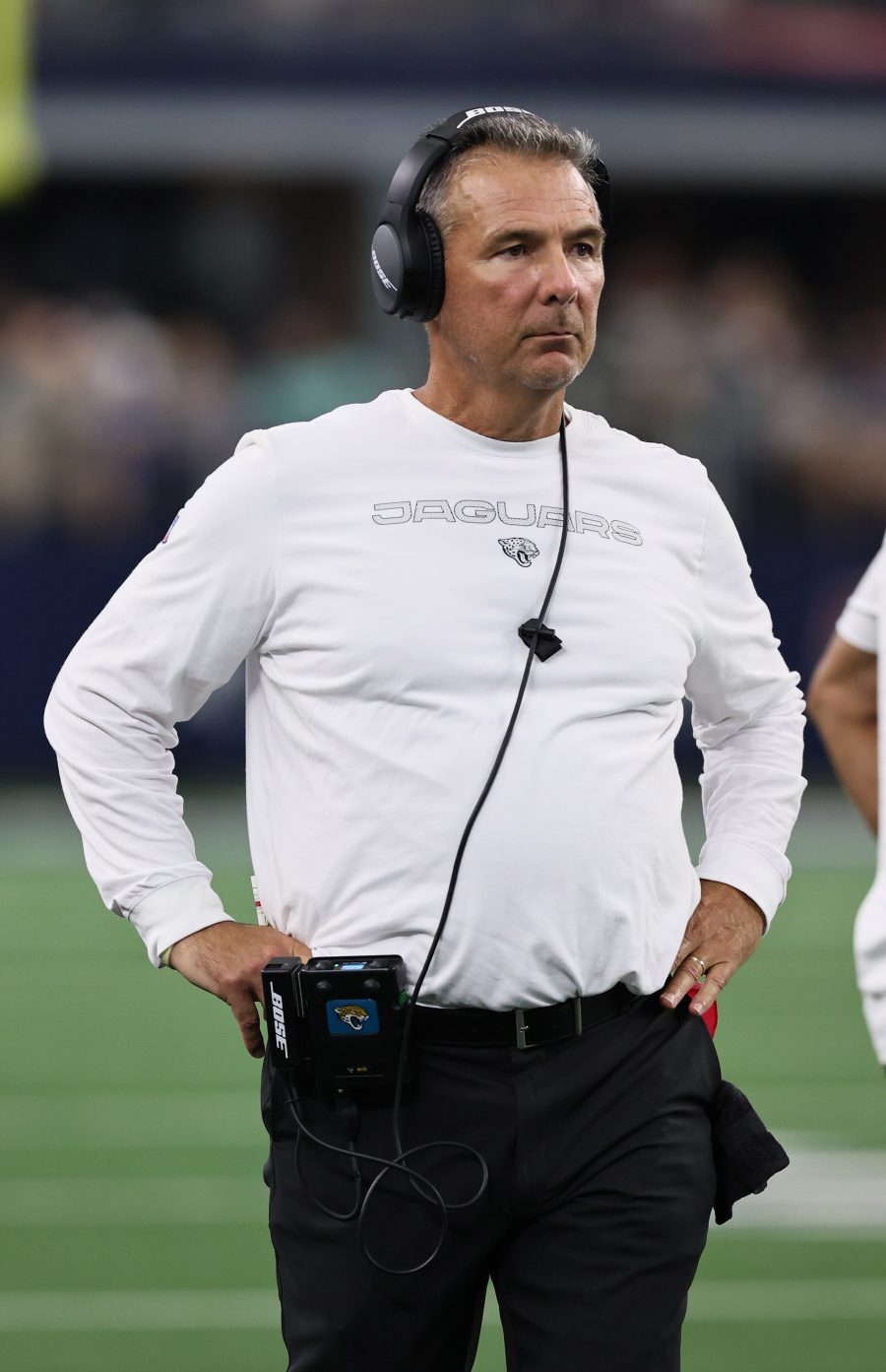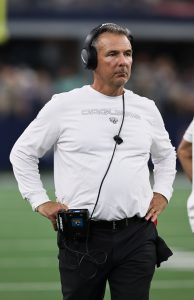 A number of red flags emerged during the offseason about Meyer's transition from the college game to the NFL, according to CBS Sports' Jason La Canfora, who reports the rookie Jags HC's temper has caused "repeated issues." Meyer threatening coaches' jobs has already led to unease among the staff, La Canfora adds, noting the three-time national championship-winning coach's reactions to preseason losses struck many as bizarre.
This report emerged before the Jaguars' 16-point loss to the Texans in Week 1. In March, Meyer certainly indicated he was onboard with steering a rebuild. It appears his demeanor early in the process has irked many in the building, which is interesting since the accomplished HC obviously put together the staff. While this might not be cause for alarm just yet, the Jags' initial game effort left much to be desired.
The Jaguars have ex-49ers GM Trent Baalke in a GM role, but Meyer is running the show in his first year. That personnel power and the team being in position to draft Trevor Lawrence helped convince the Fox analyst to give the NFL a try. Meyer, 56, has run into a few issues along the way. After Meyer's hire of Chris Doyle as director of sports performance led to a fierce backlash, leading to Doyle's quick resignation, the NFL fined both the organization and Meyer for violating NFL OTA protocols. Meyer seeking to approach preseason games like regular-season contests also created issues, La Canfora adds.
Meyer's personnel moves have brought some internal concerns as well, per JLC, and his using the franchise tag on left tackle Cam Robinson and essentially entrusting the O-line from last year's 1-15 team to protect Lawrence surprised many around the league. All five Jags O-line starters returned from last season, which contrasts from the team's changes at many other position groups.
The Jags have certainly invested plenty in Meyer, who is overseeing the development of the highest-profile quarterback in franchise history. It will be interesting to see if this situation stabilizes in the coming weeks and months.
Follow @PFRumors