Bears head coach Matt Nagy did his best to quash the speculation that tomorrow's Thanksgiving game against the Lions would be his last on the Chicago sidelines, but there seems to be at least some fire to that smoke. Bears fans are doubtlessly wondering whether GM Ryan Pace, who was on the hot seat last year, might also be in his final days as a Bears employee.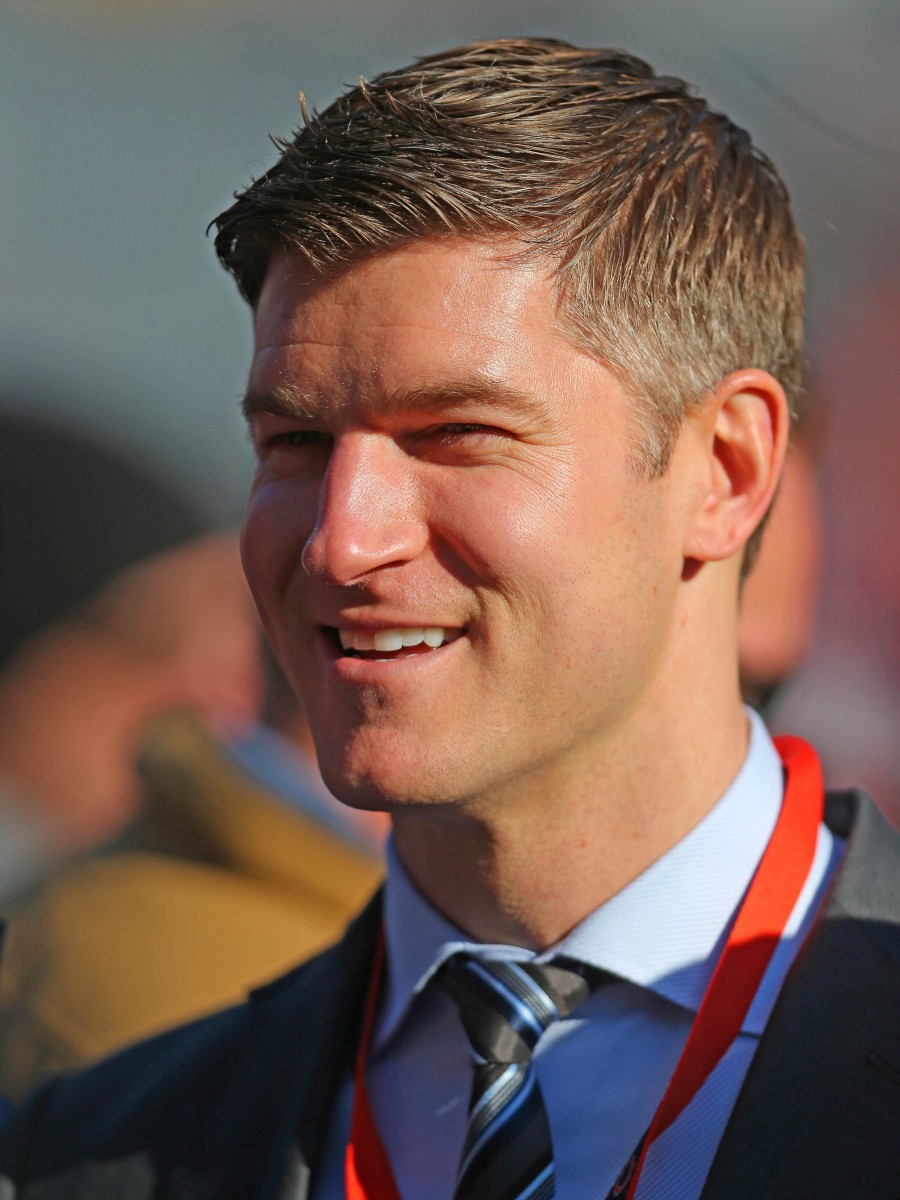 However, league sources tell Kevin Fishbain of The Athletic that Pace could be retained for the 2022 season, which would mark his eighth year on the job. After all, there are currently three clubs — the Buccaneers, Cardinals, and Chargers — who have hired three head coaches under one GM, and all three of those teams have legitimate championship aspirations. Plus, Bears ownership generally places a high value on stability and thinks rather highly of Pace, which could give the team's top exec one more bite at the apple.
Unfortunately for him, Pace's tenure has been largely defined by the Mitchell Trubisky trade that has helped to undermine the Bears' fortunes in the last few seasons. Pace's decision to trade four draft picks to move up from the No. 3 overall selection in the 2017 draft to the No. 2 overall pick to acquire Trubisky — when players like Deshaun Watson and Patrick Mahomes were still on the board — was widely panned at the time, and it has not aged well. Though Trubisky earned a Pro Bowl nod in 2018, his subsequent regression ultimately led him out of Chicago and took him to Buffalo, where he is presently serving as Josh Allen's backup.
Another black mark on Pace's resume is the fact that the Bears have yet to win a playoff game in his time at the helm (they have only qualified for the playoffs twice since Pace was hired in 2015, and at 3-7, the 2021 postseason is a pipe dream). So while the blockbuster Khalil Mack trade in 2018 brought Chicago a terrific defensive player, the draft capital Pace surrendered to acquire him did not produce any hardware and cannot be considered a success.
Pace has certainly done some good things. He has a solid track record in the middle and late rounds of his drafts, and though the Trubisky selection was a major misstep, first-round rookie Justin Fields has given the Bears some hope that he can be the long-term answer at quarterback that the team has been seeking for so long. And, as Fishbain posits, the Chicago roster features a strong, young core.
Assuming Nagy is fired either later this week or at the end of the season, the next head coaching search will be geared towards finding a candidate that can help Fields to blossom, something Nagy could not do with Trubisky. The question is whether Pace will be around for that search.
Follow @PFRumors