While rumors will always persist, it sounds like the Dolphins are going to stick with their current QB. According to NFL Network's Ian Rapoport, Tua Tagovailoa is expected to be the Dolphins starting quarterback for the 2022 season.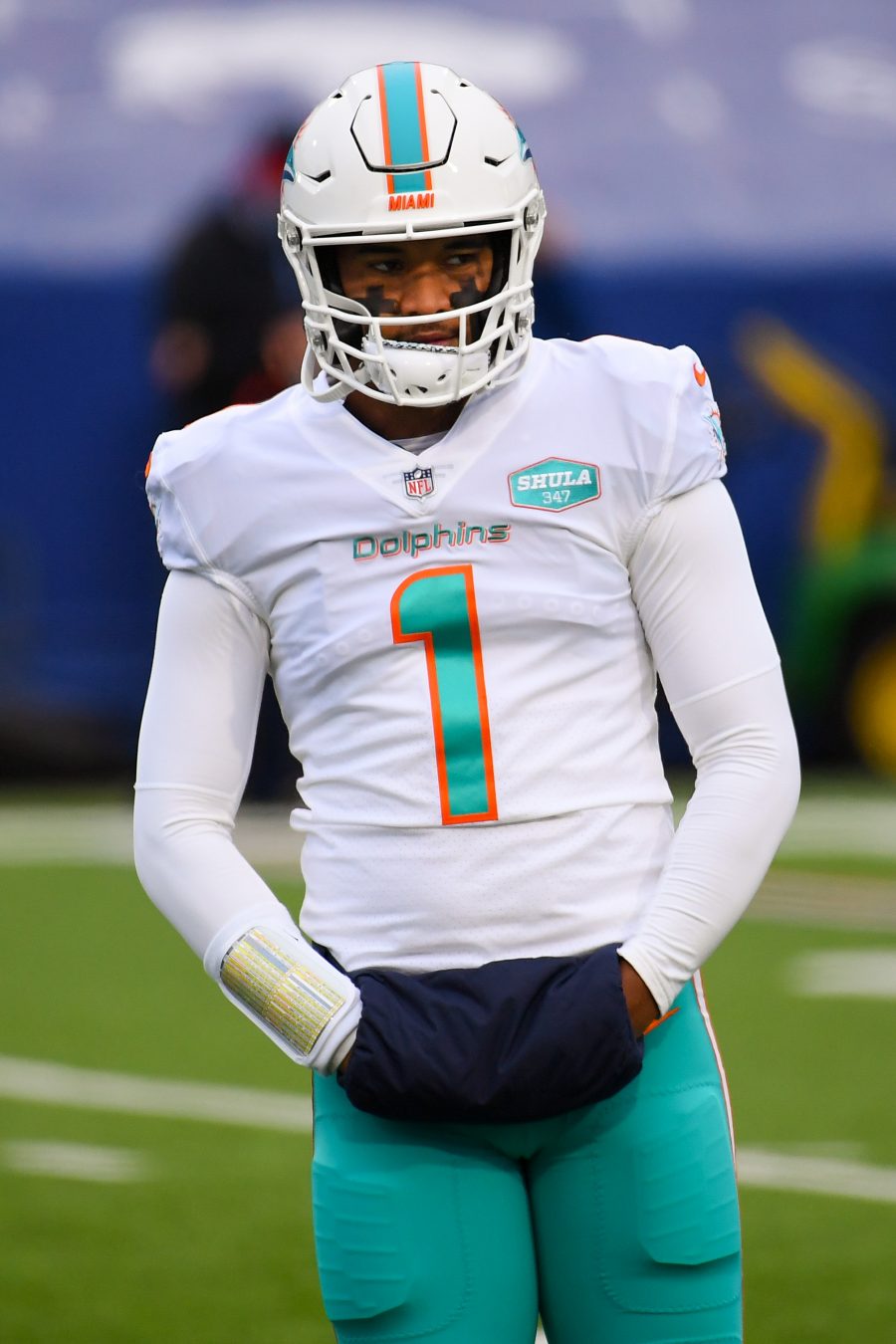 [RELATED: Dolphins GM Chris Grier On Deshaun Watson, Tua Tagovailoa]
According to the writer, the organization has "significant" belief in the former fifth-overall pick. The front office will no longer pursue a top-end QB, which would seemingly take them out of the running for Texans QB Deshaun Watson, who the organization has been connected to for the better part of a year. While the team's new head coach is expected to "evaluate every facet of the football team, including the QB," the hope is that the new HC will continue to help with Tagovailoa's development (vs. pushing for a replacement).
Rapoport adds the caveat that the plan is "barring some sort of unforeseen occurrence," like a "high-profile QB demanding a trade to the Dolphins." This is an interesting distinction; the franchise won't pursue a top QB unless that top QB explicitly says he wants to play in Miami. This could indicate that the report is merely posturing by the Dolphins front office.
ESPN's Adam Schefter provides a bit more context (on Twitter), noting that the firing of Brian Flores was what ultimately "diminished" the Dolphins' chances of acquiring Watson. According to Schefter, Flores was one of Watson's main proponents, while owner Stephen Ross was on Team Tua. However, Mike Florio of ProFootballTalk.com pushes back at this notion, tweeting that he's heard that Ross was "obsessed" with acquiring the Texans QB.
Tagovailoa dealt with injuries once again in 2021, but he still managed to start 12 of his 13 games. The Dolphins went 7-5 in those 12 starts, and the 23-year-old finished the season having completed 67.8 percent of his passes for 2,653 yards, 16 touchdowns, and 10 interceptions.
Follow @PFRumors