In a surprising development, ESPN's Chris Mortensen suggests that there is acrimony between the Cardinals and QB Kyler Murray. The veteran reporter says that "sources" have described Murray as a self-centered, immature finger-pointer, and that Murray himself is frustrated with the franchise. Mortensen adds that Murray was embarrassed by Arizona's playoff loss to the Rams in this year's wildcard round and that the former Heisman winner believes he has been unfairly scapegoated for the loss (Twitter link).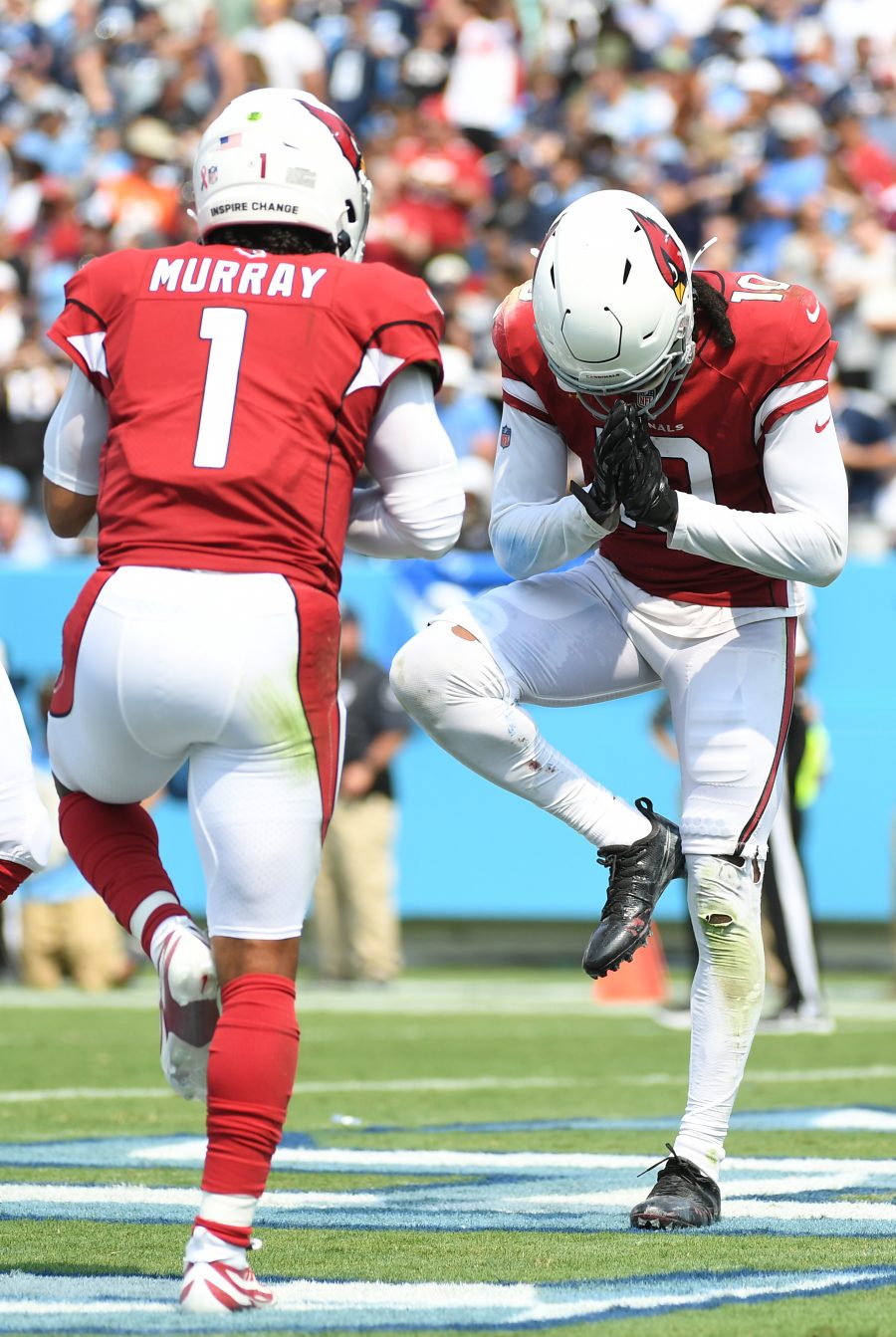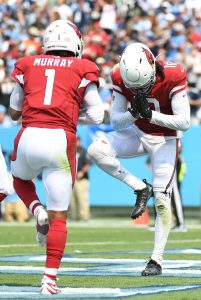 Other prominent industry names take issue with the report. Pro Football Talk denounces the claims of Mortensen's sources as a "bizarre hit job" and suggests that those claims represent an unfair characterization of Murray (Twitter link). Longtime NFL writer Gregg Rosenthal also calls the credibility of those sources into question (Twitter link).
Troy Renck of Denver 7, however, believes Murray does indeed have work to do as a leader, saying that Murray needs to do a better job of sharing credit when the Cardinals win and shouldering blame when they lose (Twitter link). Renck does say that head coach Kliff Kingsbury needs to improve as a play-caller — which is hardly an uncommon opinion — and that Murray's frustration with the offense is understandable.
Regardless, it would be a shock if the Cardinals even considered moving on from Murray. Mortensen acknowledges (via Twitter) that the organization is committed to their two-time Pro Bowler, and that Kingsbury plans to do some "self-scouting" in an effort to provide Murray with "better alternatives" (though Arizona was eighth in the league in total offense in 2021). Furthermore, Mortensen says "select veterans" plan to reach out to Murray to help him improve on how he handles adversity.
The Cardinals, of course, jumped out to a 7-0 start in 2021 but won just four of their final 10 games. Murray missed three games due to a high ankle sprain and was generally not as effective upon his return as he was prior to the injury. His playoff performance against Los Angeles was his worst showing of the season, as he completed just 19-of-34 passes for 137 yards and two interceptions.
With three years of service time under his belt, Murray is now extension-eligible, and it will be interesting to see if player and team are willing to commence extension talks at this point. The Cardinals will have to make a decision on Murray's fifth-year option for the 2023 season by May 2 of this year, and because he has earned multiple Pro Bowl nods, his fifth-year option salary would be roughly $28.5MM (fully-guaranteed).
In response to Mortensen's report, the Cardinals have released the following statement (Twitter links via Pro Football Talk):
"Nothing has changed regarding our opinion and high regard for Kyler Murray. We as a team and Kyler individually have improved each year he's been in the league. We are excited to continue that improvement in 2022 and are excited that Kyler Murray is the quarterback leading us."
Follow @PFRumors