Deemed a retirement candidate late in his 14th season, Calais Campbell subsequently indicated he plans on playing in 2022. The Ravens hope the stalwart defensive lineman will be back in Baltimore.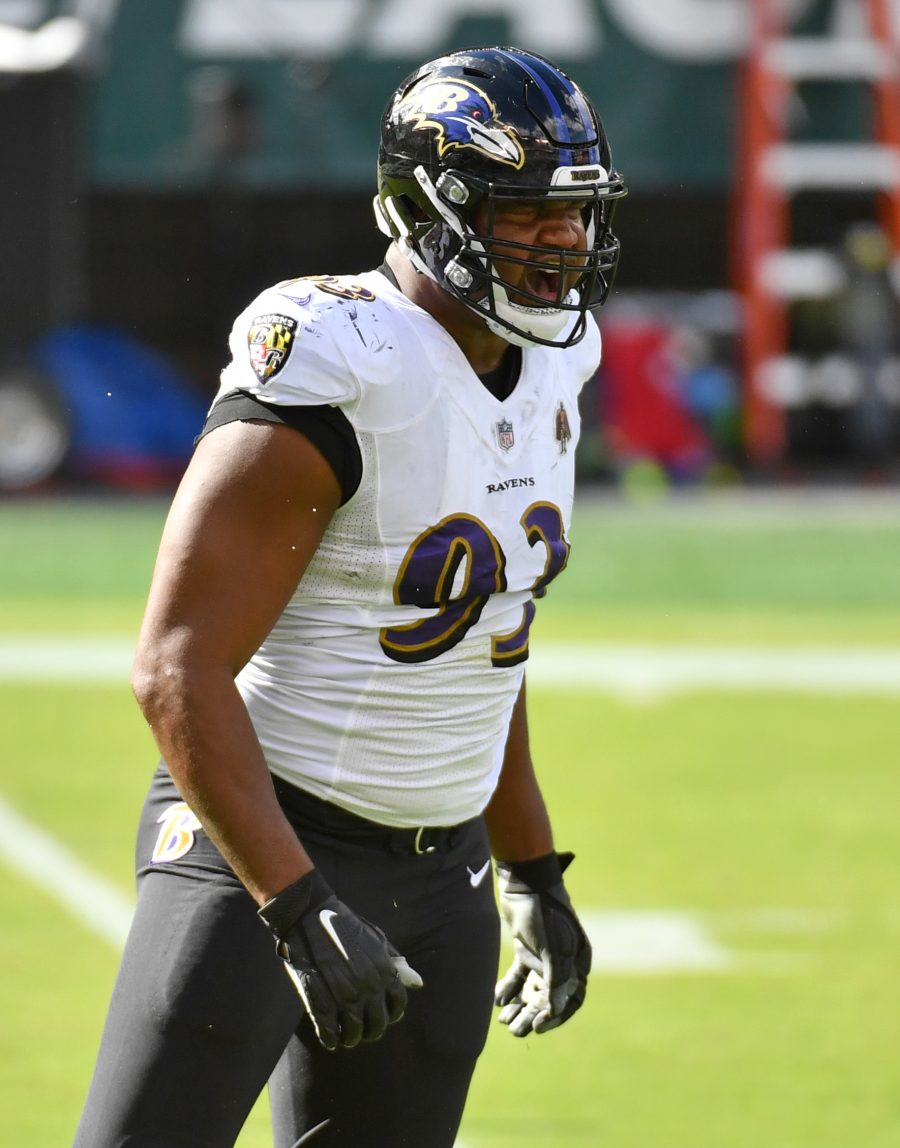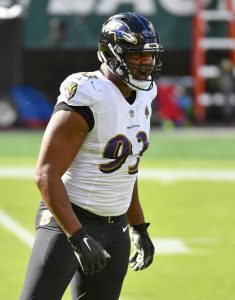 Eric DeCosta has been in contact with Campbell, and although the Baltimore GM sounded less certain aging interior D-lineman will play again, he would sign off on a third Campbell season with the Ravens.
"I don't want to speak for Calais, but I asked Calais, I basically said, 'Listen, if you want to play, I'd like you to let me know at some point because we thought you had a good year, you are a good player,'" DeCosta said, via Jeff Zrebiec of The Athletic (subscription required) "I have a lot of admiration for Calais as a person and as a player and as a leader.
"I'm hopeful that we can bring him back. We'd love to bring him back."
Campbell, 35, delivered another strong season and was available in 15 games. That helped a Ravens team that did not have Derek Wolfe's services at all in 2021. Wolfe is coming off hip surgery, and the Ravens have D-linemen Brandon Williams on track for free agency. The Ravens re-signed Williams before he hit the market in 2017, but the higher-end interior defender turned 33 last week. Wolfe is signed, but he would be set for his age-32 season. Edge rusher Justin Houston, 33, is also a free agent. Defensive line is certainly a place where the Ravens could use younger regulars, but the team is thin at the interior and edge spots.
A former Cardinals second-round pick, Campbell has excelled for three franchises. He already rewarded the Jaguars as a 30-something free agent, spearheading the team's "Sacksonville" D-line to the Super Bowl precipice in 2017. After three Pro Bowl seasons in Jacksonville, Campbell landed in Baltimore via trade. He and the Ravens agreed on a new deal following that swap, and Campbell made his sixth Pro Bowl in 2020.
Despite his age, Campbell (36 in September) stands to generate interest in his first free agency trip in five years. The All-Decade lineman and all-time kick blocker would be an interesting addition to a contender's D-line. Holding just more than $8MM in cap space, the Ravens rank in the NFL's bottom half here. The Ravens have exclusive negotiating rights with Campbell until March 14, when the legal tampering period opens.
Follow @PFRumors