While Terry McLaurin was expected to skip the on-field portions of Washington's offseason workouts, as he angles for an extension, the fourth-year standout was planning to be at the team facility for leadership purposes. That stopped weeks ago.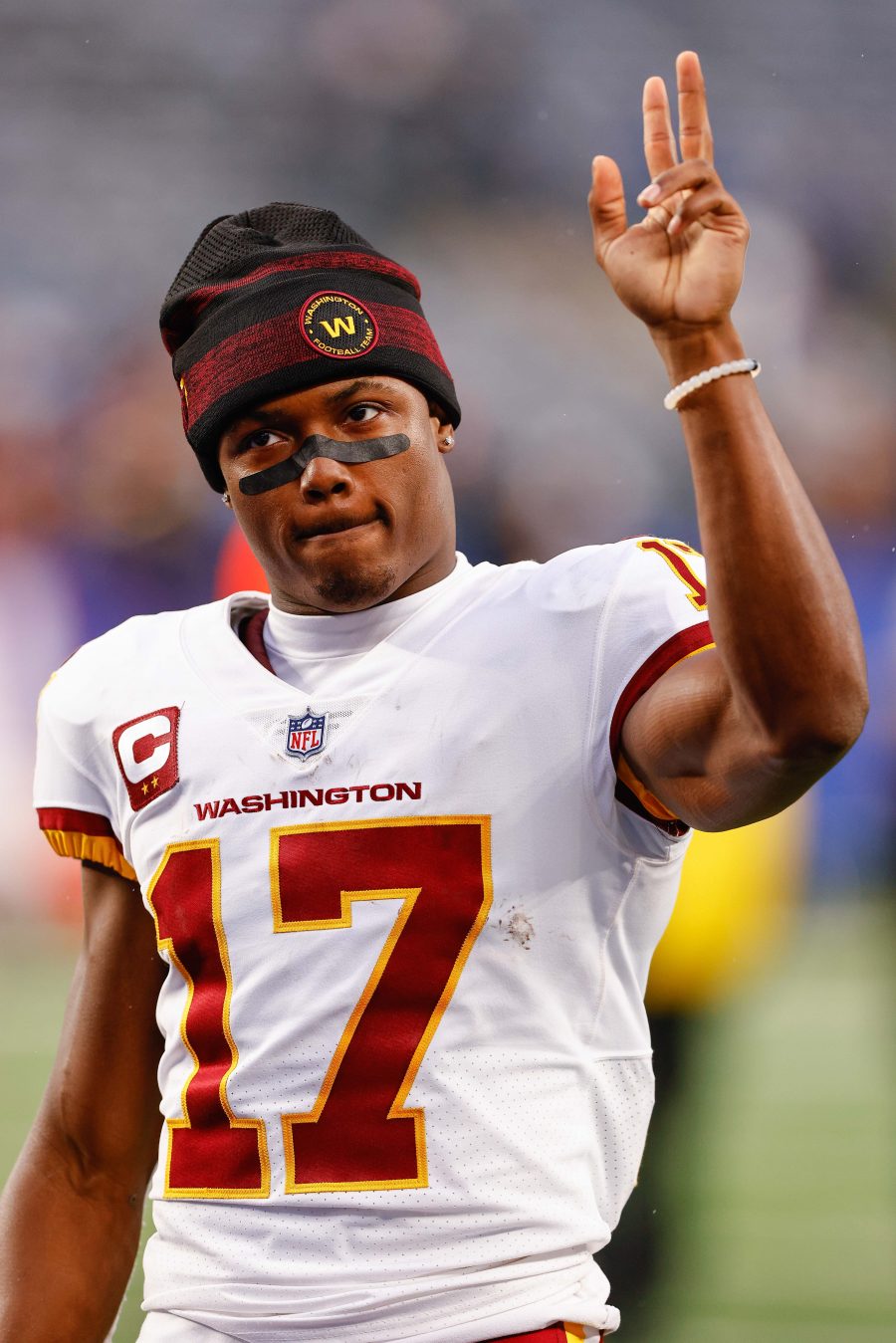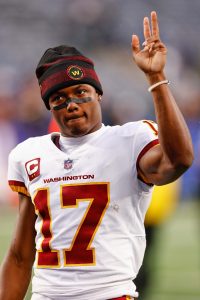 McLaurin began the team's offseason program April 18 by participating in all team activities other than on-field work, but the Washington Post's Nicki Jhabvala notes the veteran wide receiver did not show up for the Commanders' first OTA Monday and has not been with the team since the draft (Twitter links).
It should be expected McLaurin will not be on the field for any of Washington's voluntary OTAs, absent an extension. Next month's mandatory minicamp will be the next chapter here. McLaurin, 26, has not received a Pro Bowl invite but has two 1,000-yard seasons on his resume. The Ohio State alum has been the centerpiece of Washington's aerial attack since arriving as a 2019 third-round pick. This combination, coupled with other developments at the receiver position this offseason, makes for particularly interesting negotiations.
Declining to expand much on this situation, Ron Rivera said (via Jhabvala, on Twitter) the team continues to communicate with McLaurin and believes this situation will be resolved. Rivera said in February extensions for McLaurin and Daron Payne were on the docket, and a recent report indicated Washington spent cautiously in free agency because of its McLaurin extension plan. Of course, this offseason has brought an earthquake for the receiver market — one that has shaken up a few teams' depth charts.
The Packers are believed to have made a comparable offer for Davante Adams, who chose to reunite with Derek Carr over staying in Green Bay. But Adams' $28MM-per-year contract led to the Chiefs and Titans determining Tyreek Hill and A.J. Brown's post-Adams-deal asking prices were too high. Hill is now with the Dolphins on a receiver-record $30MM-per-year deal, while Brown is an Eagle on a $25MM-AAV contract. Brown's pact, which is certainly relevant to McLaurin's negotiations due to each being a 2019 Day 2 draftee, actually tops Hill's for fully guaranteed money ($56.4MM) by a decent margin. That raises the stakes for the Commanders, Seahawks and 49ers, who each employ wideouts in the contract-year boat in which Brown previously resided.
Washington used a first-round pick on Penn State wideout Jahan Dotson, giving the team a well-regarded wideout prospect that can be under rookie-contract control through 2026. Although the Titans essentially replaced Brown with first-rounder Treylon Burks, the Commanders' issues finding a McLaurin complementary wideout should point to the team going with a McLaurin-Dotson foundation for the foreseeable future. But the team will need to determine if McLaurin's demands are worth it.
Follow @PFRumors