With the Panthers waiting until the Day 2 of the draft to add a signal-caller, Sam Darnold remains at the top of the team's quarterback depth chart. His status as the No. 1 at the position may be temporary, general manager Scott Fitterer detailed recently.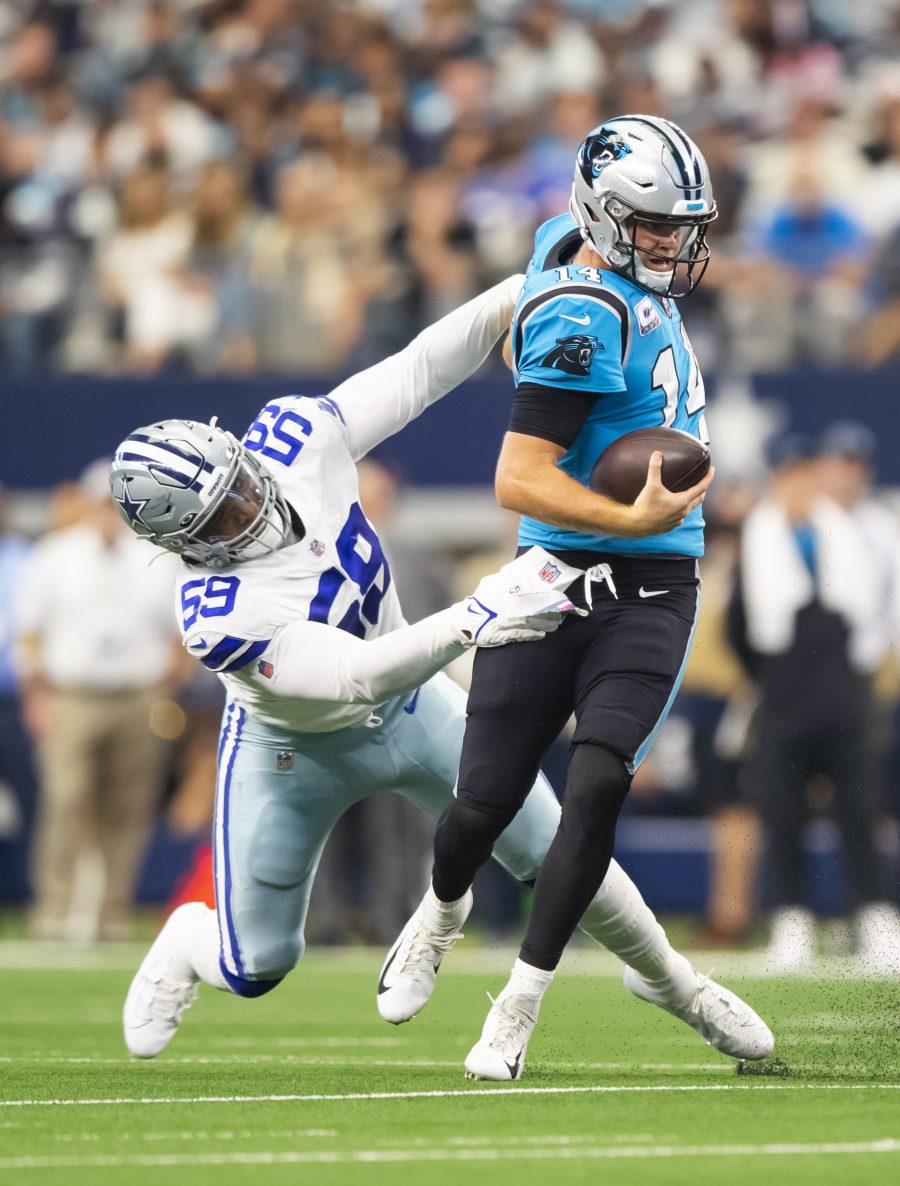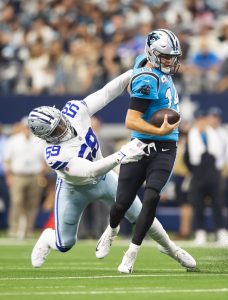 "Sam is the number one guy right now" he said, via Mike Florio of Pro Football Talk. "He has every opportunity to take it and run with it. We hope he does well. We've seen improvement already under [offensive coordinator] Ben McAdoo." 
McAdoo publicly anointed Darnold the starter in the build-up to the draft, though he was quick to walk back his remarks in light of the team's probability of selecting from this year's underwhelming QB class. At the time, the Panthers only had Darnold and P.J. Walker under contract; that, and the desire to find a long-term franchise pivot led Carolina to trade into the third round and select Ole Miss alum Matt Corral.
Corral was part of the QB group which – aside from Kenny Pickett – fell considerably in the draft. Concerns related to his ankle injury and interview process turned some teams away from the former Rebel, according to ESPN's Jeremy Fowler. Carolina thinks highly enough of him, however, that Fitterer left open the possibility of him playing at some point in 2022.
Another factor in this situation is, of course, the possibility of a reunion with Cam Newton. The former MVP would provide a much more experienced option compared to the rest of the depth chart, though his arrival midway through the 2021 campaign didn't help ease the team's struggles. Overall, Fitterer emphasized that the top spot is far from an assurance at this point.
"We'll see how it goes. [Darnold is] in the lead right now, but until someone really owns that position… it will always be up for grabs."
Follow @PFRumors