The long-anticipated Dee Ford release came to pass Wednesday. The 49ers pulled the trigger on cutting the veteran defensive end, moving a player who struggled with injuries throughout his San Francisco tenure off the roster.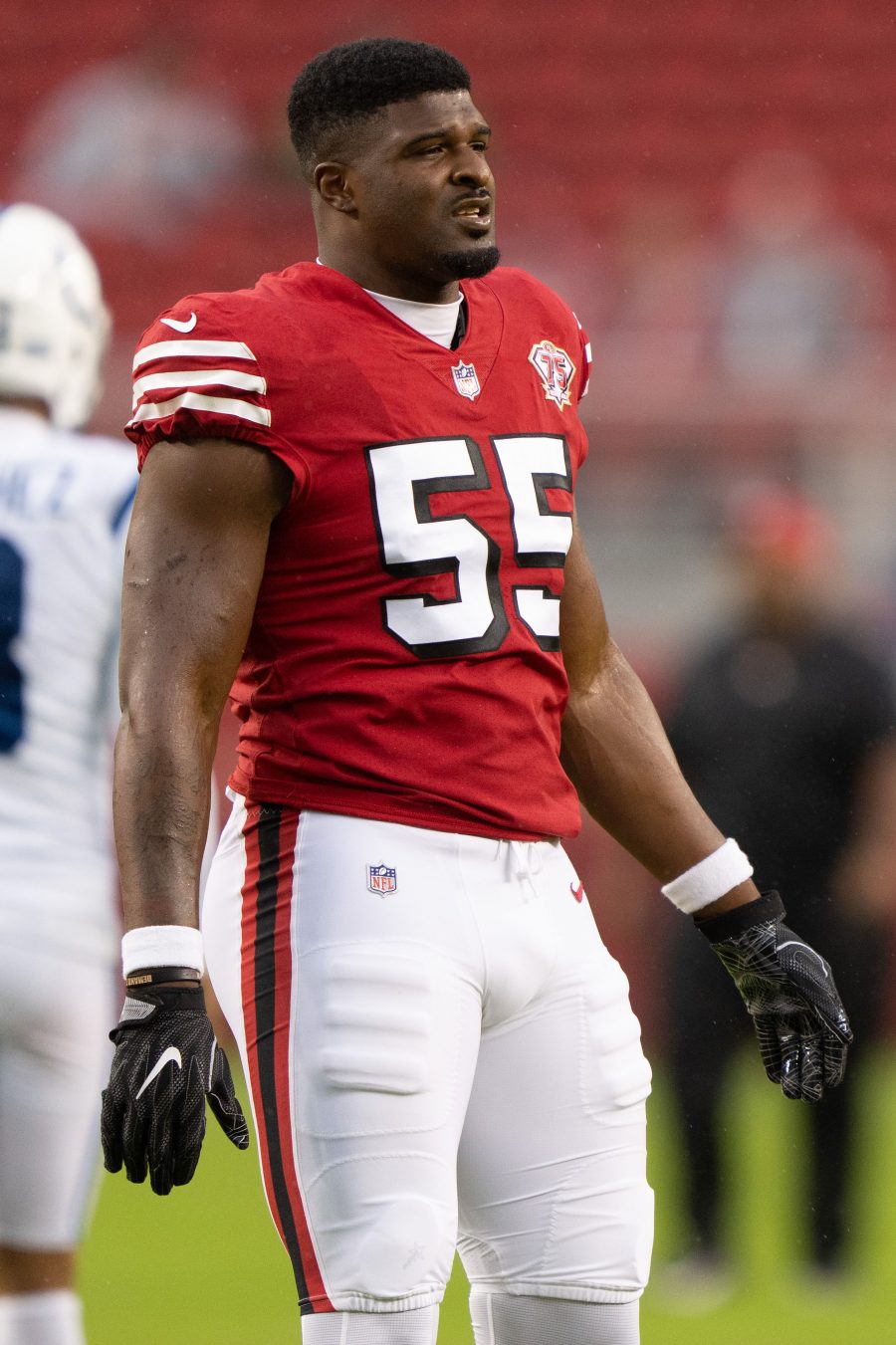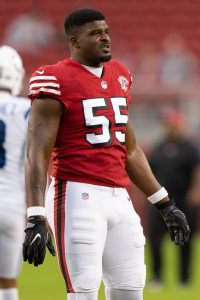 Given a lucrative 49ers extension (five years, $85MM) following a Chiefs tag-and-trade sequence in 2019, Ford ran into a number of issues with his second team. The injuries Ford encountered kept him off the field for most of the past two seasons. The former first-round pick played in just seven games from 2020-21.
This move does create just more than $1MM in cap savings for a 49ers team that came into Wednesday sitting 31st in cap space, but it also tags the team with more than $5MM in dead money. Ford's contract will represent an $8MM-plus cap penalty for the 49ers in 2023. A cut before June 1 would have cost the 49ers more than $14MM in dead money. The 49ers redid Ford's contract in 2020, 2021 and this year, inflating the dead-money figure. While they will not be rid of Ford cap hits until 2024, the team has finally moved on from a player who ran into a batch of bad breaks with his second NFL team.
Ford, who began his career with what amounted to a two-year apprenticeship behind Tamba Hali and Justin Houston, dealt with injuries with the Chiefs as well. Ford's 2018 fifth-year option became guaranteed due to his inability to pass a physical that year — during the era before fifth-year options were fully guaranteed — because a of a back injury. That became indicative of the edge rusher's future, but Ford managed to secure a lucrative contract between his bouts of back trouble. The 2018 season brought a Ford breakthrough; the Auburn product posted a 13-sack season. That prompted the 49ers to trade a second-round pick for him in March 2019.
In 2019, knee and hamstring trouble kept Ford off the field for five games. He still made an impact for the 49ers' deep defensive line that year, totaling 6.5 sacks for the Super Bowl LIV-bound team. But back issues re-emerged in 2020; those would go on to define his Bay Area stay. Ford missed 15 games in 2020 and, after resurfacing as a rotational D-end to start last season, was shut down again. It would not surprise if a retirement announcement followed Wednesday's release news, with neck trouble also impacting the 31-year-old pass rusher during the 2020s.
Follow @PFRumors