JULY 8: Indicating how far apart the NFL and NFLPA were at the Robinson-overseen hearing, Mark Maske of the Washington Post notes the league is pushing for an indefinite suspension that shelves Watson for at least a full season (Twitter link). Watson would need to apply for reinstatement to return. Conversely, the union pushed for no suspension at all during the hearing. Settlement talks are not completely dead, per Maske (on Twitter), but the odds of one appear slim at best.
JULY 7: Post-hearing briefs from the NFL and NFLPA are due in the Deshaun Watson case by next week, delaying the initial ruling a bit. During the hearing, the sides attempted to revisit the settlement talks that stalled in the weeks leading up to it. A settlement would shorten this endless process, eliminating an appeal. But it does not appear that will be how this ends.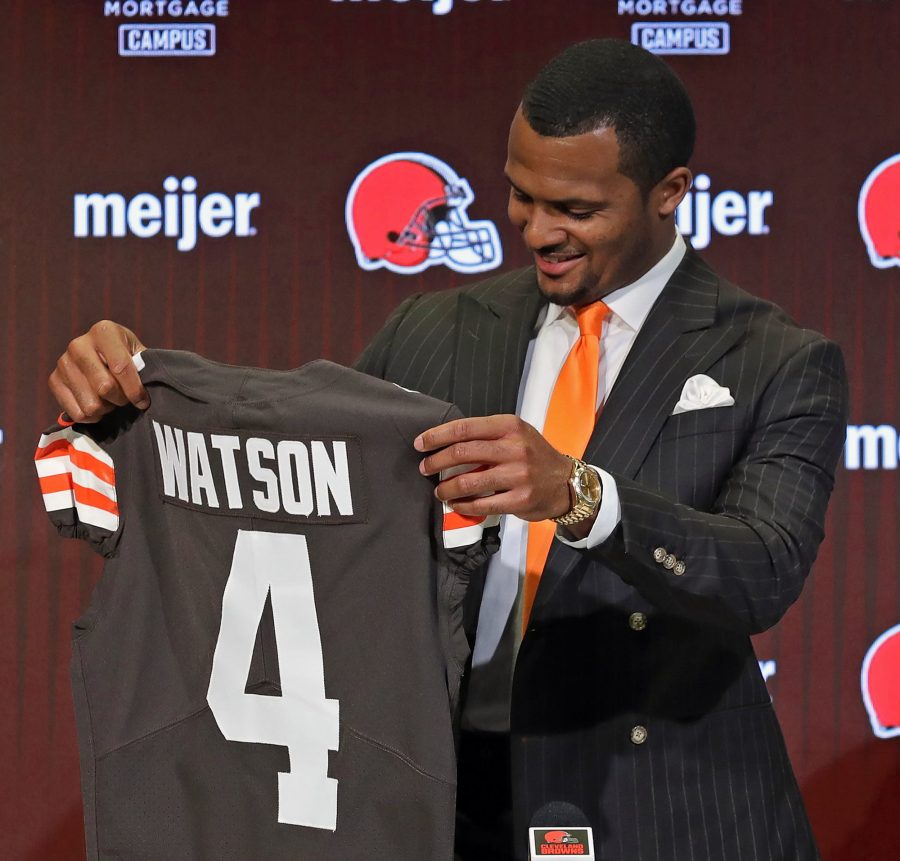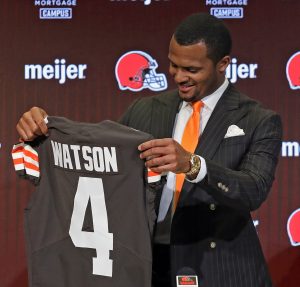 After the league and the union discussed a settlement during the three-day hearing, ESPN's Dan Graziano reports the parties left Delaware at odds on this subject. The NFL still wants a full-season suspension, but Graziano noted the league was willing to discuss a slightly lesser punishment — 12 games was mentioned but not confirmed as an NFL offer here — with the caveat of the suspension being indefinite.
Although the NFL seemingly opened the door to a scenario involving an indefinite ban that could allow Watson to play at some point in 2022, the Browns quarterback wanted no part of the indefinite condition. No settlement talks have occurred since the hearing, Mike Florio of Pro Football Talk adds, noting that a source mentioned that, based on evidence and arguments in Delaware, an offer of an indefinite suspension with the possibility of Watson returning after 12 games would be unrealistic.
Watson's camp is still pushing for the QB not being suspended at all for his alleged widespread sexual misconduct and sexual assault, Florio notes, with Graziano adding this process is "far past" the point of settlement. That means disciplinary officer Sue Robinson will make her ruling, expected before training camp, with the prospect of an appeal in play.
In the unlikely event Robinson rules Watson did not violate the NFL's personal conduct policy, the league cannot appeal. Watson would then be eligible for Week 1. If Robinson suspends Watson for part of this season, it will test the NFL's resolve. If the league seeks a full-season ban, Roger Goodell could ensure it on appeal. Though, that would mean overturning the verdict of a jointly approved arbitrator in the first go-round of this newly implemented policy. That would certainly not go over well with the NFLPA, which griped for years about the commissioner's disciplinary overreach. Then again, the league being perceived as lenient with Watson could bring significant backlash. Robinson calling for a medium-length suspension would put the NFL to an interesting decision.
Follow @PFRumors