1:02pm: If Robinson does hand Watson a six- or eight-game suspension, the NFL's patience might be tested. Refuting the AP's report, Cabot notes the NFL would not accept such a ban if that was Robinson's decision. A league appeal would follow. Considering the consistency associated with the NFL's punishment aim — a year-long suspension or an indefinite ban that covers all of the 2022 season — it is not surprising the league would use an appeal to secure it. This hearing may last into Thursday night, Cabot adds.
9:31am: The Deshaun Watson hearing will continue Wednesday in Delaware, and Mary Kay Cabot of cleveland.com notes it could drag into Thursday. While a decision from disciplinary officer Sue Robinson is expected this week, post-hearing measures could further extend this drawn-out process.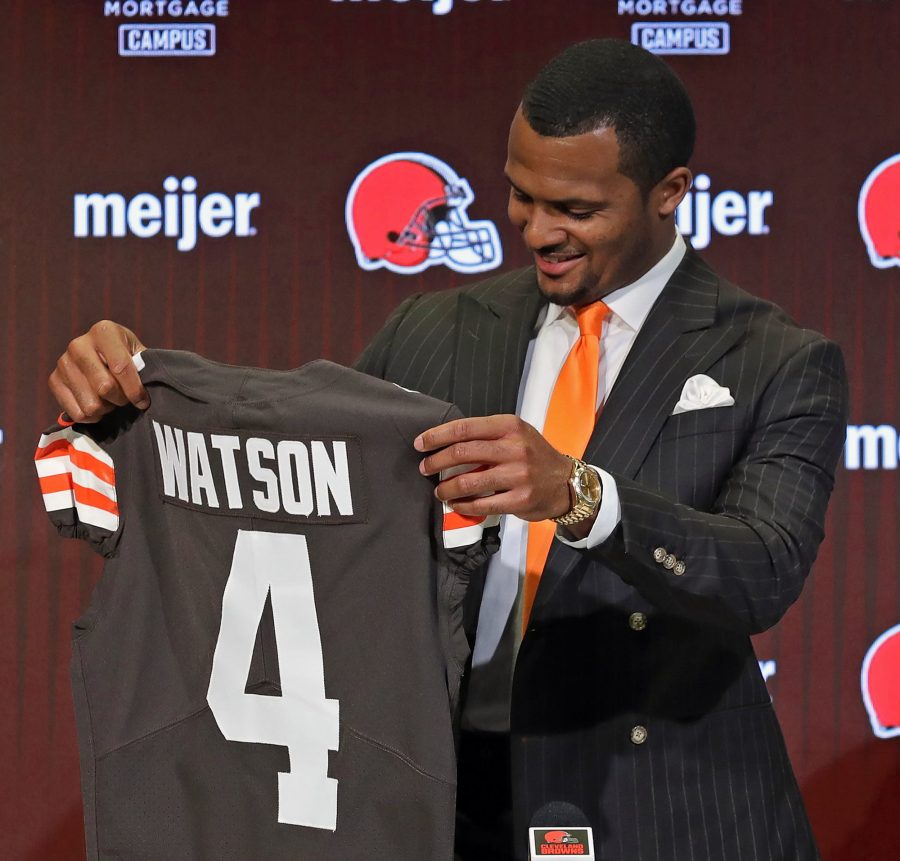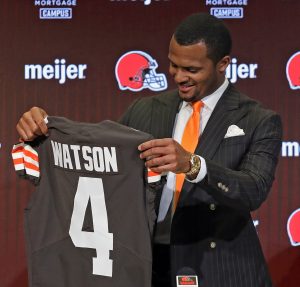 An appeal from either the NFL or NFLPA would move this well into July, but the league is aiming to avoid such a move, according to The Associated Press' Rob Maaddi (on Twitter). This could mean accepting a Watson punishment lighter than the NFL's targeted year-long ban.
The league has the back-pocket tool of Roger Goodell (or someone the commissioner chooses) presiding over an appeal, which would enable the NFL to ultimately achieve its desired punishment goal. But the league would prefer to abide by Robinson's decision, even if it means Watson is banned for only six or eight games, Maaddi adds.
Given how long the Watson saga has been a headache for the league and considering the combination of reports and additional accusations to emerge after the quarterback's 2022 trade to the Browns, a six- or eight-game suspension might not be viewed as sufficient. But a ban that allows Watson to play in the season's second half appears on the table, though it is not known if Robinson will be on board with a compromise that appeases the NFLPA.
The NFL leaking its desire to not appeal could be perceived as a tactic to prompt Robinson to impose some form discipline, rather than deeming Watson did not violate the personal conduct policy at all (which would negate an NFL appeal effort), Mike Florio of Pro Football Talk offers, noting the league could then appeal. Members of the league office have voiced opinions Watson should not be allowed to play until at least 2023, Florio adds.
That said, if Robinson agrees with the NFL that Watson should not be permitted to play in 2022, Cabot adds the NFLPA will appeal. The NFL, which interviewed 11 of Watson's accusers and spoke with women who did not file suit against him, views Watson's behavior during massage sessions as a "disturbing pattern," Cabot notes. A New York Times report earlier this month indicated Watson received massages from at least 66 women from fall 2019 to spring 2021. Nearly 30 have accused him of sexual misconduct and/or sexual assault, with the Texans now being hit with suits. Although two grand juries did not indict the Pro Bowl QB, the NFL's personal conduct policy does not require charges for suspensions to commence.
Follow @PFRumors