The 2021 Lions saw injuries nag at their running backs room throughout the season last year and were forced to rely on the backs they had stashed further down on the roster. Coming into the 2022 NFL season, Detroit's running backs room looks mostly the same, but improving health could leave some contributors from last year as the odd man (or men) out.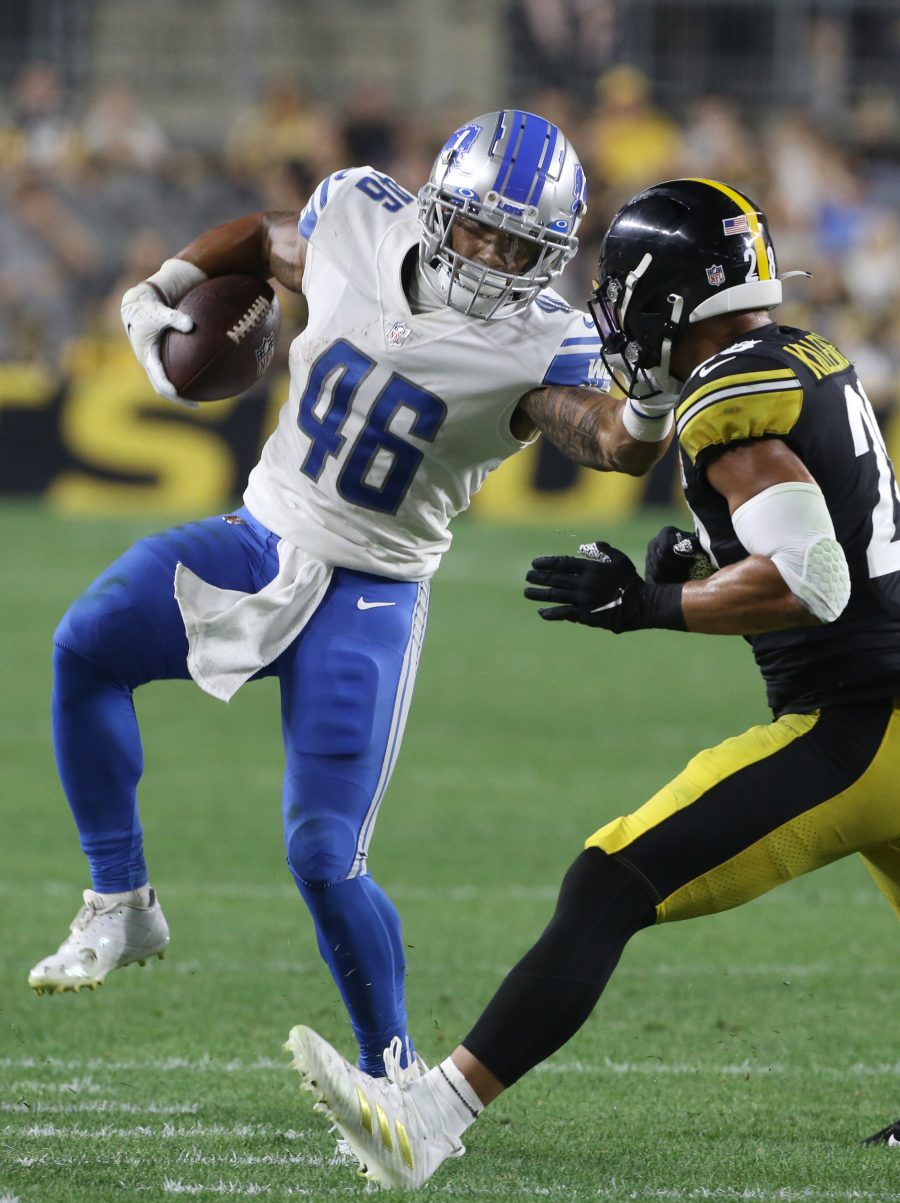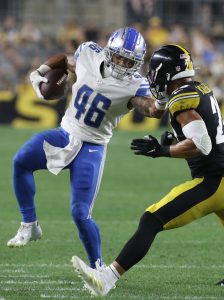 There's obviously no question atop the Lions' depth chart at running back. Despite his lack of starts last season, D'Andre Swift dominated the position's snap count totals. He was nearly matched in rushing statistics by the team's No. 2 back, but Swift played a much more impactful role in the passing game, catching 62 passes for 452 yards and two touchdowns. That No. 2 back was Jamaal Williams, picking up a role he held for four years across the division in Green Bay. Williams rushed for 601 yards, to Swift's 617, on 153 carries, an amount almost identical to Swift's 151. While not quite as impactful, Williams was still effective receiving out of the backfield, adding 26 catches for 157 yards.
Swift and Williams are set to return to their roles at the top of the depth chart and, perhaps, improve on them. Swift's health is paramount to his potential impact. If he can stay on the field, many in Detroit's camp believe he could be a Pro Bowler after his third year in the league. He's spent a lot of time with running backs coach Duce Staley analyzing where he can improve, and his first two seasons have proven he is a much more dangerous weapon receiving the ball than anyone saw during his college years. Williams is a great complement to Swift. He's a tough back with experience to help lead the youthful position group.
Now behind those two, four running backs are left to compete for one or two roster spots. Godwin Igwebuike may have the clearest line to a roster spot. Despite entering the NFL as an undrafted free agent four seasons ago, Igwebuike made his first rush attempt last season. He ended the year with only 18 total carries (though one of those carries was a 42-yard touchdown), but he really made his impact as the Lions' primary kick returner. His special teams experience gives Igwebuike a bit of an edge over the other three fighting to make the 53-man roster.
Even if Igwebuike's role as a return man solidifies his job, the Lions entered the 2021 season with four running backs on the roster. If they were to do the same in 2022, Craig Reynolds, Jermar Jefferson, and undrafted rookie Greg Bell would be the ones competing this summer for that final spot.
Reynolds appeared in games with Washington and Jacksonville after going undrafted in 2019, but finally got a chance to show his stuff last season in Detroit. When Swift and Williams were both ruled out for the team's Week 14 matchup against the Broncos, Reynolds was elevated from the practice squad. After amassing 83 yards on 11 carries, Reynolds was given the opportunity to start the following week versus the Cardinals. Reynolds answered the call with a 112-yard game on 26 carries, helping the Lions beat Arizona as massive underdogs. Reynolds' role was relegated a bit after the return of Williams, but Detroit still seems to like what he can offer as they gave Reynolds some run with the first-team offense in OTAs this spring.
Despite the opportunities provided by the injuries to Swift and Williams, Jefferson failed to find his way to the field much as a rookie last season. As a freshman in college, Jefferson excelled with 1,380 rushing yards and 12 rushing touchdowns. Injuries and COVID-19 limited his production over the next two years, but he still found himself on the Lions' draft board on May 1st of last year. In order to secure a roster spot, Jefferson is going to have to find a way to contribute as a pass catcher or a pass blocker, roles he didn't perform much in college. Otherwise, Jefferson may find himself on the outside looking in come September.
Bell took advantage of the extra year of eligibility afforded to college players due to COVID-19 last year and earned himself an opportunity as an undrafted free agent in Detroit. In his final college season, Bell rushed for 1,091 yards and 9 touchdowns on 245 carries. He was virtually non-existent in the passing game for San Diego State, though. He has some impressive rushing tools that force the Lions to keep him in the conversation, but he has a lot of work to do to ensure a spot on the final 53-man roster.
Swift and Williams are cemented in their roles. Igwebuike and Reynolds have shown how they can contribute. Jefferson and Bell are young, promising backs that will attempt to wreak a little havoc in the personnel decisions that face Detroit. They'll all have lots to prove this summer leading into the regular season.
Follow @PFRumors