A.J. Brown, Terry McLaurin, D.K. Metcalf and Deebo Samuel have finalized extensions, spotlighting the Steelers' situation with their contract-year wide receiver. New GM Omar Khan shed some light on those talks, but Diontae Johnson's "hold-in" measure is ongoing.
Each member of the aforementioned quartet is now tied to a deal worth at least $23MM per year. Brown's $25MM AAV and $56MM fully guaranteed headline that list, but the top wideouts in Philadelphia, Washington, Seattle and San Francisco each agreed to three- or four-year deals with considerable guaranteed money. Pittsburgh's general receiver approach differs, leaving Johnson in limbo.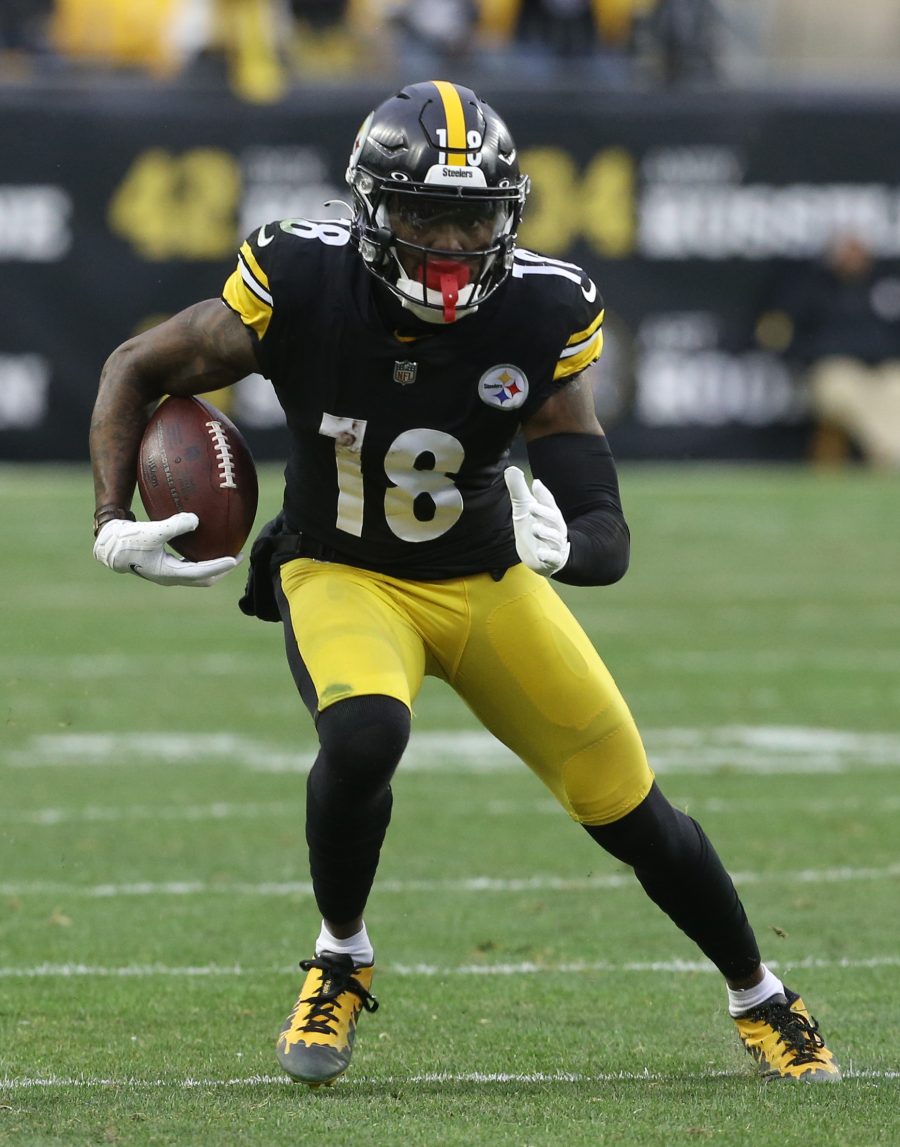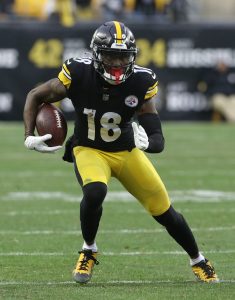 Khan did indicate the team wants to re-sign Johnson, and the Pittsburgh Post-Gazette's Gerry Dulac noted negotiations have begun (on Twitter). But given the Steelers' past caution with second receiver contracts and 2022's exploding market at this position, it is far from certain the former third-round pick will join his 2019 draft classmates in cashing in before the season. Indeed, Dulac adds a wide financial gap between Johnson and the Steelers exists and indicates the prospect of an extension coming together is slim.
"We don't discuss that publicly, but we have been in conversations," Khan said, via The Athletic's Mark Kaboly, of Johnson extension talks. "We want Diontae and we are excited to have Diontae a part of this team. We hope he is going to be a Steeler for a long time.
"… When things happen, it adds to the conversation; let's put it that way. It is the function of the times and the system that we are in. It is part of the process. Regardless of the position, I assume those [markets] will keep growing. As the CBA grows, the contracts grow."
Johnson is surely targeting a deal north of $20MM annually. Although the Toledo product dropped a career-high 1,161-yard season in 2021 — a number that topped Metcalf and McLaurin's 17-game 2021 showings — the Steelers are not believed to be eyeing Johnson at a price similar to his peers. That would point to Johnson playing out his rookie contract this season and preparing to hit the 2023 market.
The Steelers would have the option of the franchise tag, and they have extended two other 2023 walk-year players — Minkah Fitzpatrick and Chris Boswell — this summer. While the modern Steelers have only given long-term receiver extensions to Hines Ward and Antonio Brown, they have made competitive offers to wideouts in the past. Mike Wallace received a five-year offer worth $50MM before the 2012 season; he passed and signed with the Dolphins for five years and $60MM in free agency the following year. The Steelers are expected to make Johnson an offer, but if he wants to maximize his value and secure a deal in the Brown-McLaurin-Metcalf-Samuel ballpark, free agency would seemingly be a better bet than taking a Steelers deal now.
Khan plans to continue the Kevin Colbert-era policy of no in-season negotiations, giving these negotiations a firm deadline. The Steelers, as they often do, used a second-round pick on a wideout (George Pickens) and then added Calvin Austin III in Round 4 this year.
Follow @PFRumors