SEPTEMBER 4: The Cowboys and Peters are "working towards a deal," as Ian Rapoport of NFL.com reports (via Twitter). Rapoport says Peters' Dallas visit was a positive one, and he adds that there is mutual interest in getting a contract hammered out. An agreement could be in place by tomorrow.
AUGUST 31: One of the top free agents will meet with the Cowboys about their sudden left tackle issue. Jason Peters is scheduled to visit with the team, Todd Archer of ESPN.com tweets.
The Cowboys are set to be without All-Pro Tyron Smith for months — perhaps the season — after he suffered a severe leg injury last week. Smith is now on Dallas' in-season IR. Peters would be an interesting replacement, given his accomplishments and age. The Cowboys have been viewed as hesitant to trade for a Smith replacement.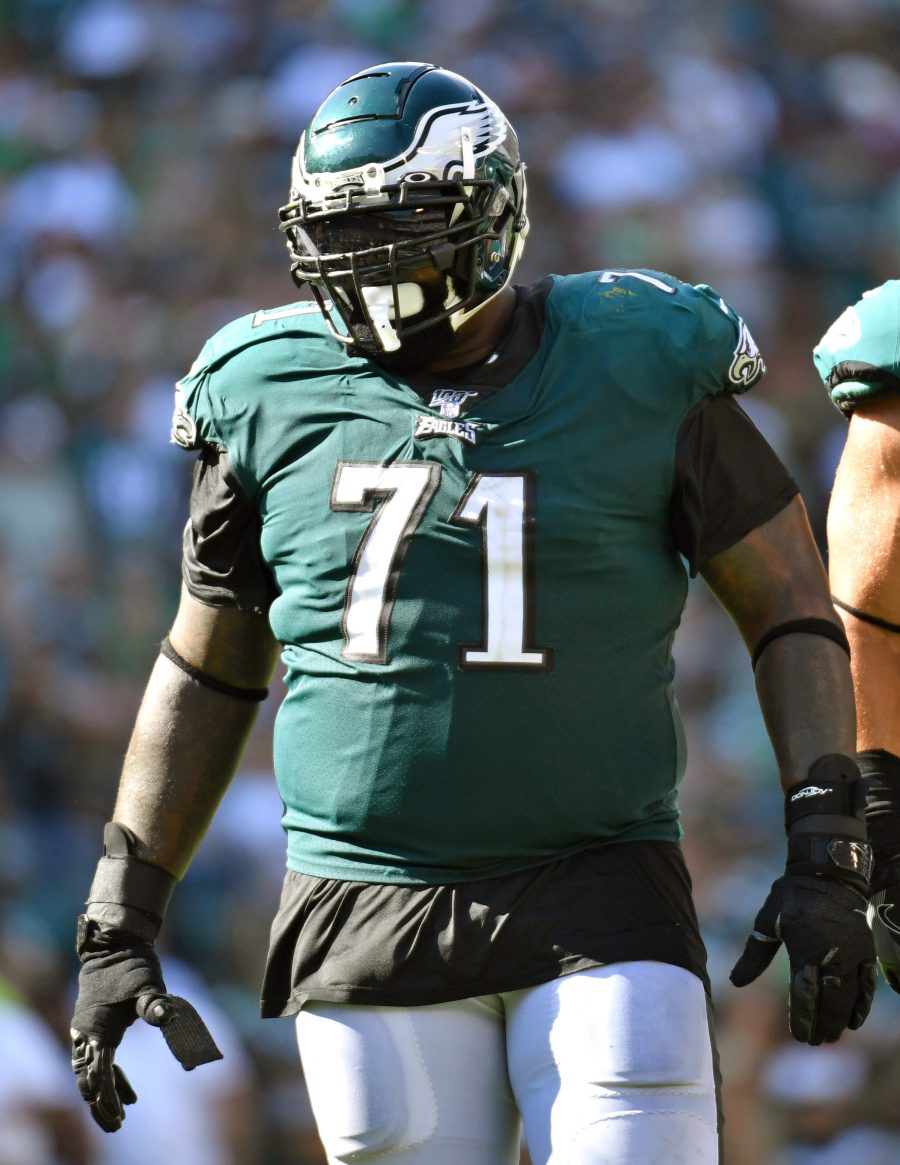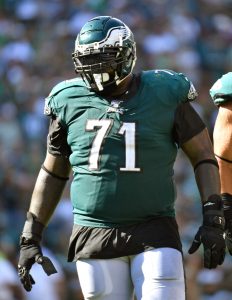 Although Peters turned 40 earlier this year, he expressed a desire to keep playing. Should the former Eagles All-Pro land a gig for 2022, it will be his 19th NFL season.
Peters has lingered in free agency for several months in each of the past three offseasons. In 2020, he made a belated return to the Eagles to play guard. But their tackle depth chart soon changed, leading the team to ask Peters to return to his old position. Last year, Peters signed with the Bears after Teven Jenkins' summer back injury.
That Chicago commitment did not generate too much publicity, given the Bears' 2021 struggles, but Peters played 15 games. Pro Football Focus also rated him as a top-25 tackle. Considering Peters' age and injury history, that participation rate and performance level is quite an accomplishment. It also has kept him on the radar for tackle-needy teams.
Dallas has the option of kicking rookie Tyler Smith outside. That is the organization's long-term plan, but the first-round pick was slated to begin his career alongside Tyron Smith at left guard. Tyler Smith battled Connor McGovern for the guard gig during training camp. While the younger player should be expected to see time, Mike McCarthy said at the time of Tyron's injury McGovern was leading the competition. And left tackle on short notice would be a big ask for the rookie, though situations like this have impacted teams' plans for young O-linemen in the past. That said, McCarthy confirmed the younger Smith will get extensive left tackle work before Week 1, via Archer (on Twitter).
The Cowboys could also move right tackle Terence Steele to the left side, but that would create a right-edge void. Peters coming in and playing opposite Steele — who is the Cowboys' preferred La'el Collins successor — and alongside either McGovern or Tyler Smith could be Dallas' best option. It just depends on how much the former Eagles stalwart has left.
And, given what Duane Brown signed for with the Jets, money will likely be a factor here, too. In the wake of Mekhi Becton's avulsion fracture — the injury Tyron Smith has since encountered as well — the Jets signed Brown to a two-year, $20MM deal with $9MM guaranteed. Although Peters has a more decorated resume than the former Texans and Seahawks left tackle, he is also three years older. Peters did sign with the Bears for one year and $1.75MM, but it would surprise if he accepted something on that level now, as he is coming off a mostly healthy season and the Cowboys are in need. Dallas' $18.7MM in cap space ranks third in the NFL.
Follow @PFRumors