Following a 2020 campaign that saw them win 13 games before losing in the AFC Championship Game, the Bills were primed for a Super Bow run in 2021. Unfortunately, the team couldn't match that success; after winning 11 games during the regular season and destroying the Patriots in the wild-card round, they fell to the Chiefs during the divisional round.
After falling short in two straight postseasons, the Bills are all-in, and that was clear from their moves this offseason. The team committed a lot of money and years to Von Miller, who provides both a pass-rushing prowess and a championship pedigree. Otherwise, the Bills were able to capitalize on their contender status and ink a number of starting-worthy players to reasonable contracts. Yes, the Bills did lose a number of contributors, but when the dust settled, GM Brandon Beane was able to fill most of those vacancies via free agent and the draft.
The Bills have loaded up and are ready to make a run to the Super Bowl. If they do make it, then the organization's offseason maneuverings will have surely played a major role in that accomplishment:
Trades: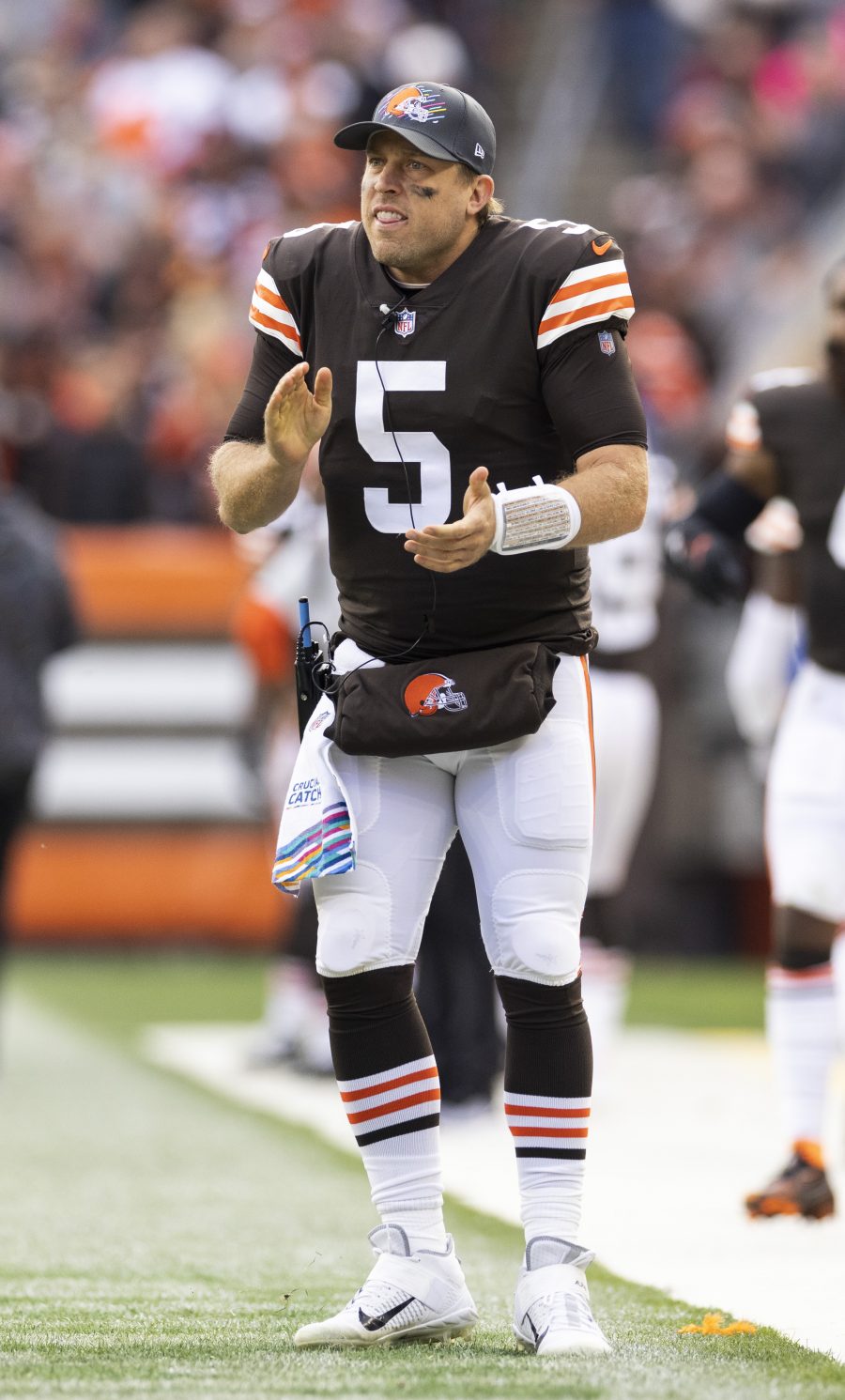 With Mitchell Trubisky off to Pittsburgh, the Bills needed a backup for Josh Allen. The team opted for Case Keenum, acquiring the veteran QB from the Browns for a seventh-round pick. The former starter served as a backup to Baker Mayfield over the past two seasons in Cleveland, with the Browns winning each of his two starts with the franchise. Keenum will slide in between Allen and Matt Barkley (who is currently stashed on the practice squad) on the depth chart.
Cody Ford was a second-round pick by the Bills in 2019. He started 15 of his 16 appearances as a rookie, but after being limited to only seven games in 2020, the lineman was in and out of the starting lineup in 2021. His inability to play offensive tackle ultimately cost him a spot on the Bills roster, but Buffalo was fortunate to receive a draft pick instead of outright cutting him.
Notable signings:
The Bills made one of the biggest free agent splashes of the offseason when they landed future Hall of Fame pass rusher Von Miller. Following a half-season stint with the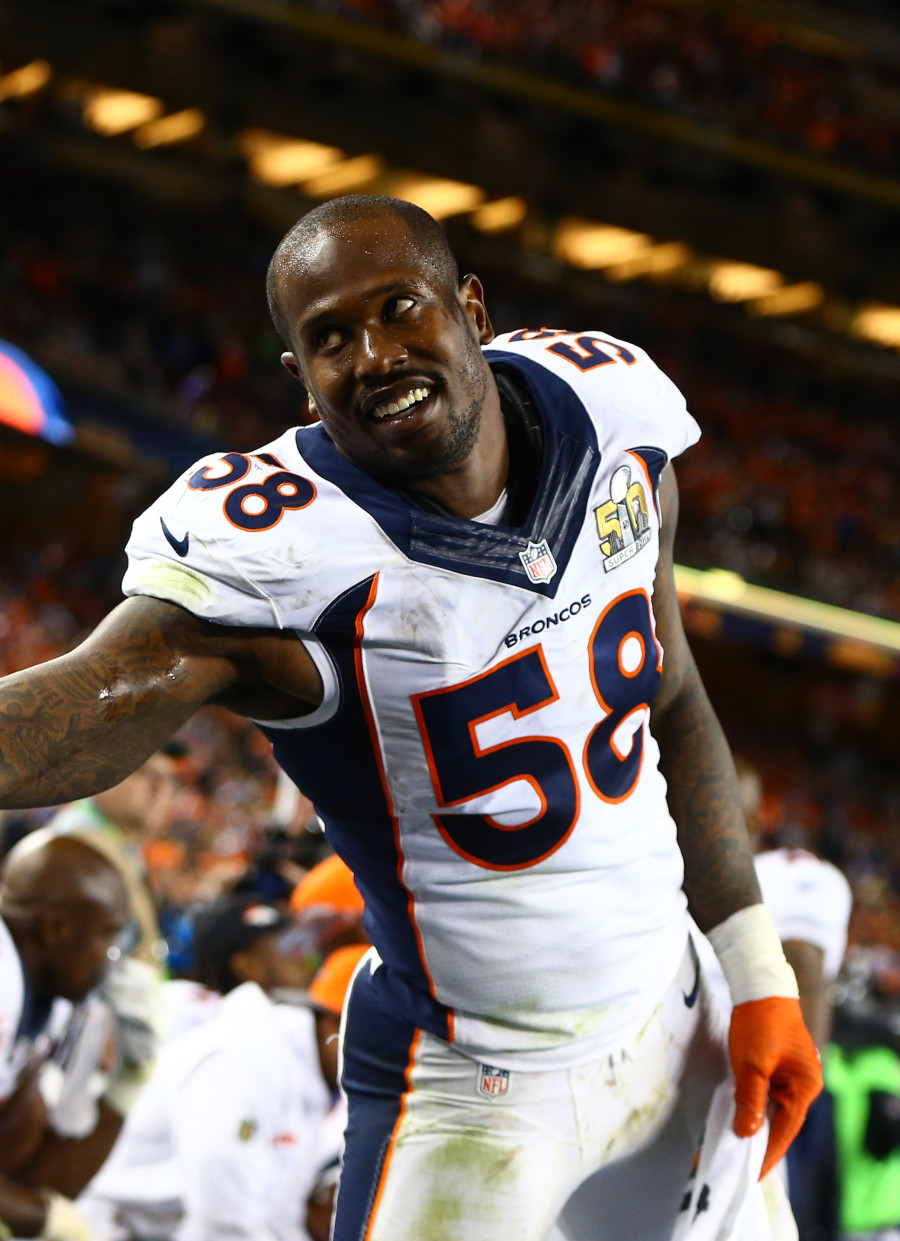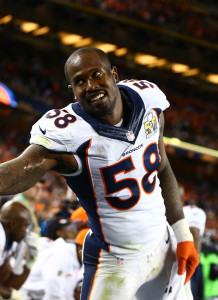 Rams that saw him earn his second Super Bowl ring, Miller inked a $120MM deal to help guide the Bills to at least their first AFC Championship win since 1993. Miller, 33, missed the entire 2020 season and suffered a midseason injury to close out his Broncos tenure in 2021. However, following his midseason trade, he bolstered his value considerably with the Rams, recording nine sacks across the team's final eight games, including two in Super Bowl LVI. His championship pedigree and pass-rushing ability should go a long way in Buffalo, and while the significant investment is certainly risky considering the edge rusher's age and recent injury history, it'll all be worth it if he leads the Bills to the promised land.
Other than their acquisition of Miller, the Bills stuck to one- or two-year deals for their other free agent acquisitions. DaQuan Jones is the best bet among those signings to see a significant role on defense. In seven seasons with the Titans, Jones started 93 of his 99 appearances, collecting 273 tackles and 10 sacks. He also saw time in four playoff games, collecting another nine tackles and 1.5 sacks. He joined the Panthers last offseason and started all 17 games for his new squad, ranking 34th among 108 qualifying interior defenders, per Pro Football Focus. Tim Settle will likely serve as one of the DT backups, with the former fifth-round pick compiling seven sacks during his four season with Washington.
Elsewhere on defense, the Bills welcomed back a pair of former defenders. Shaq Lawson was a first-round pick by the Bills back in 2016, racking up 16.5 sacks during his four years in Buffalo. He inked a three-year deal with the Dolphins in 2020, but he didn't come close to matching his previous production and was shipped to Houston one year later. He didn't even suit up for the Texans before he was shipped to the Jets, where he managed one sack before earning his walking papers. Jordan Phillips also left Buffalo in 2020 following a career year where he led the Bills with 9.5 sacks. That performance landed him a $30MM deal from Cardinals, but he only got into 18 games between two seasons with the organization before getting cut. The two veterans ultimately made the 53-man roster and will presumably provide some extra depth up front.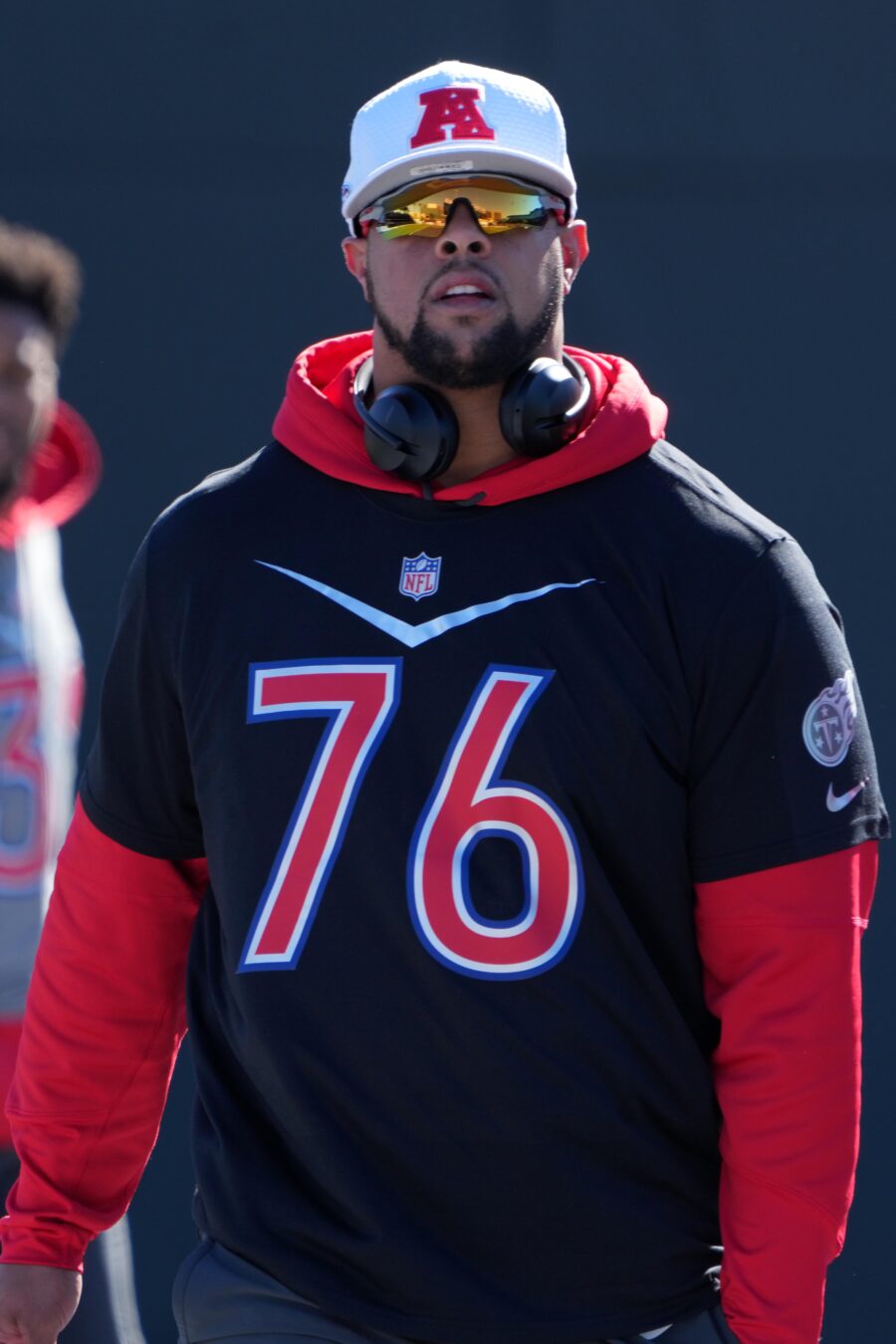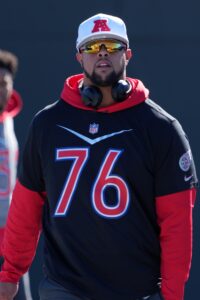 On offense, the team's most notable changes came to their offensive line, with Rodger Saffold and David Quessenberry expected to slide into the starting lineup. Saffold has started 157 games during his 12-year career, and he earned his first career Pro Bowl nod in 2021 after starting 15 games for the Titans. PFF ended up ranking the veteran 31st among 82 qualifying offensive guards in 2022, and they gave him a particularly high grade on his run-blocking ability. Saffold ranked in or close to the top-10 in previous seasons, so it remains to be seen if the drop in 2021 was just an off year or an indication that age is catching up to him. Quessenberry also comes over from Tennessee following a 2021 campaign where he started a career-high 17 games. PFF was fond of his performance, ranking him 18th among 83 qualifying offensive tackles. Securing the duo on one-year pacts was a major win for the Bills. Greg Van Roten provides the team with some additional starting experience on the offensive line, with the veteran expected to serve as Buffalo's swing guard.
Jamison Crowder had more than 50 catches in each of his three seasons with the Jets, and he was brought in to Buffalo to potentially fill the void left by Cole Beasley. That role ended up going to Isaiah McKenzie, leading some to wonder if Crowder's roster spot could be in doubt. Instead, he'll be sticking around to provide some veteran depth at the bottom of the depth chart. The same goes for Duke Johnson, although the veteran RB will have to wait for his turn while sitting on Buffalo's practice squad.
Notable losses:
The Bills did an admirable job accounting for their major losses. Mario Addison had seven sacks for the Bills in 2021, but he played fewer than half the team's defensive snaps while serving as a situational pass-rusher. Jerry Hughes got the majority of the starts on the edge, but he finished last year with only a pair of sacks. Von Miller obviously can't replace two players, but his pass-rushing ability should more than make up for the departure of the two defensive ends. 2021 first-round pick Greg Rousseau will start opposite Miller, with former second-round picks Boogie Basham and A.J. Epenesa expected to slide into Addison's situational role.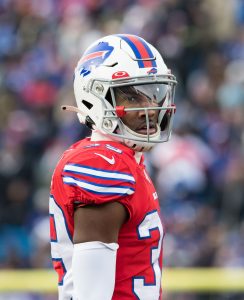 Levi Wallace can't match his now-former teammate Tre'Davious White's impact on defense, but he still started each of his 45 games over the past three seasons. Former seventh-round pick Dane Jackson seems to be the best bet to temporarily replace Wallace in the starting lineup, but rookie first-round pick Kaiir Elam should eventually slide in opposite White. Free agent signing DaQuan Jones is expected to slide in at defensive tackle next to Ed Oliver, replacing Harrison Phillips and Star Lotulelei, who basically split that role in 2021. A.J. Klein saw a reduced role during his second season in Buffalo, and after starting only four games in 2021, he earned his walking papers.
Daryl Williams started every game for the Bills during his two seasons in Buffalo, but the team ended up saving some money after his play slipped. Jon Feliciano was also a consistent starter during his three seasons in Buffalo, but he was released following a 2021 campaign where he was limited to nine games (six starts). Rodger Saffold presents a potential upgrade to both of those departed players, although the team will have to rely on an inexperienced guard (like Ryan Bates) opposite the free agent acquisition. David Quessenberry doesn't offer the same versatility of Williams, but the free agent addition is a capable starting tackle.
On offense, the team's most notable departure was wideout Cole Beasley, who was released following three seasons in Buffalo. The veteran had 82 receptions in each of the past two seasons, but despite getting into 16 games in 2021 (the most during his Bills tenure), he had the fewest receiving yards (693) and touchdowns (one) during his Bills tenure. Emmanuel Sanders also produced for the Bills last season, hauling in 42 receptions for 626 yards and four touchdowns. The Bills are turning to internal options to replace the duo, with Gabriel Davis and Isaiah McKenzie expected to see larger roles in 2022.
Re-signed: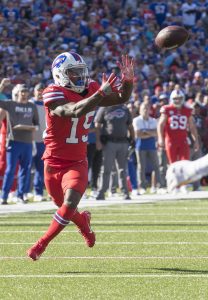 While the Bills had a long list of departed free agents, they did make sure to retain a handful of players. After inking a one-year deal to stick in Buffalo during the 2021 season, Isaiah McKenzie got a two-year pact this time around. The wideout hasn't put up big numbers during his three-plus seasons in Buffalo, and his 2021 campaign was actually his worst in regards to counting stats (20 receptions, 178 receiving yards, one touchdown). However, the team clearly believes in his talent, and he'll be counted on to contribute in 2022 following the departures of Cole Beasley and Emmanuel Sanders.
Ike Boettger was also brought back after starting 17 games for the team over the past two seasons. The offensive lineman tore his Achilles in late December, and he naturally landed on injured reserve to being the campaign, knocking him out for at least the first four games of the season. However, when he comes back, he'll provide the coaching staff with another experienced option on the offensive line.
Siran Neal has only missed one game for the Bills over the past four seasons, and he's turned into one of the team's most reliable special teams players. He'll continue to see a secondary role on defense as a backup nickelback in 2022. Taiwan Jones has also mostly played special teams for the Bills over the past two seasons, garnering only five offensive snaps. Bobby Hart joined the Bills late during the 2021 campaign, his third stint with the organization. Despite re-signing with the organization, he may have a tough time sticking around for the entirety of the 2022 campaign.
Draft picks:
1-23:Kaiir Elam, CB (Florida)
2-63: James Cook, RB (Georgia)
3-89: Terrel Bernard, LB (Baylor)
5-148: Khalil Shakir, WR (Boise State)
6-180: Matt Araiza, P (San Diego State)
6-185: Christian Benford, CB (Villanova)
6-209: Luke Tenuta, OT (Virginia Tech)
7-231: Baylon Spector, LB (Clemson)
The Bills moved up two spots during the draft to select Florida cornerback Kaiir Elam, with GM Brandon Beane declaring the prospect as the last remaining player on their draft board with a first-round grade. It's not hard to see why; Elam finished his Gators career with five interceptions, and he's armed with a pro-ready frame (six-foot-two, 195 pounds). With Levi Wallace out of the picture, Elam could find himself playing a significant role sooner than later.
In the second round, the Bills added James Cook to a crowded RB room, joining former third rounders Devin Singletary (2019) and Zack Moss (2020). Cook had a breakout season at Georgia in 2021, finishing with 1,012 yards from scrimmage and 11 touchdowns. The Bills aren't afraid of using all their RBs, but Cook's second-round pedigree suggests the team may have some big plans for the RB down the road. Terrel Bernard was the team's final pick in the top-100. The Baylor linebacker earned first team All-Big 12 honors in 2021 after finishing with 106 tackles, 7.5 sacks, and 12.5 tackles for loss. The rookie will have a tough time knocking Tremaine Edmunds and Matt Milano out of the lineup, but if either of those two go down, Bernard won't see much competition for increased reps.
There's little chance Buffalo's either rookies see a direct path to playing time. Khalil Shakir provides some intrigue at wide receiver, but he'll likely be buried on the depth chart unless he can supplant Jake Kumerow or Jamison Crowder as the WR4. Christian Benford is expected to be the team's fourth outside CB to start the season, but with Buffalo committing a first-round pick to Elam, the Villanova product will need some luck to get extended run on defense.
Matt Araiza was recently included in a civil lawsuit accusing the former San Diego State punter of gang rape. The rookie sixth-round pick was later cut by Buffalo.
Other: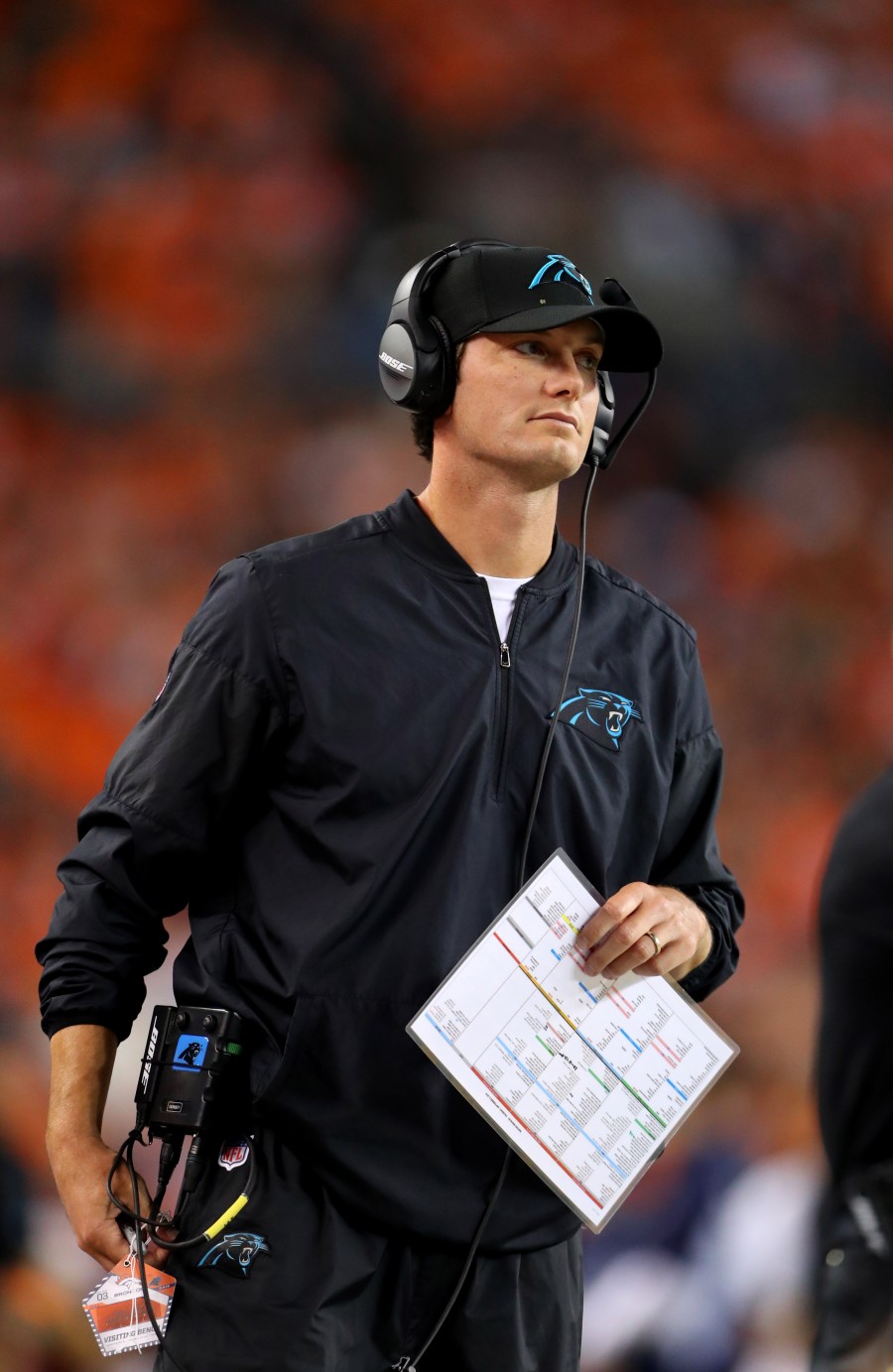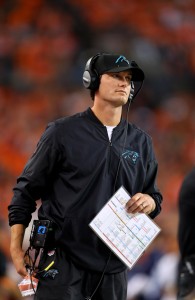 To replace former offensive coordinator Brian Daboll, who took the head coaching gig with the Giants, the Bills hired from within. The organization turned to quarterbacks coach and passing game coordinator Ken Dorsey to fill the void. This wasn't a shocking move considering the coach's familiarity with the organization. Dorsey has been with the Bills since 2019, beginning with the same QBs coach role he held for five years with the Panthers. For the past two seasons, he had the added title of passing game coordinator, helping guide the team to a third-place finish in points per game in 2021. More generally, he has played a crucial role in developing Josh Allen into an MVP candidate following the accuracy concerns surrounding the QB early in his career. To that, Joe Brady will now serve as Allen's quarterbacks coach following a two-year stint as the Panthers offensive coordinator.
The team also committed to two key offensive players. After a handful of top receivers earned new deals, wide receiver Stefon Diggs got his pay day, including $70MM in guaranteed money. The wideout has earned Pro Bowl nods in each of his two seasons in Buffalo, and he finished the 2021 campaign having hauled in a career-high 10 touchdowns. Meanwhile, Mitch Morse has started all 47 of his appearances for the Bills over the past two years, including 17 this past year. Pro Football Focus ranked him only 24th among 39 qualifying centers last season, but his top-notch ability in pass protection makes him especially useful on a squad that lacks a consistent running attack.
Defensive lineman Ed Oliver is sticking around for the 2023 campaign after the organization picked up his fifth-year option. The former first-round has only put up modest numbers in his career, including a 2021 campaign where he finished with 41 tackles, four sacks, 12 QB hits, and 10 tackles for loss. However, Pro Football Focus considers him one of the most impactful interior defenders in the NFL (23rd among 108 qualifiers), and they graded him as the league's best ID in coverage. Meanwhile, the Bills matched the offer sheet that offensive lineman Ryan Bates received from the Bears, assuring the fourth-year player sticks around for the upcoming season. Despite only having four career starts, Bates is projected to start during the upcoming season.
The Bills also had a handful of disappointments during the offseason. The Bills reportedly had a committment to add J.D. McKissic to their running backs room, with the pass-catching back adding Allen with another useful target. However, the running back ended up backing out of his deal and re-signing with Washington. Andre Smith has seen time in 27 games for the Bills over the past two seasons, primarily appearing on special teams. He'll miss the first six games of the upcoming season while serving a suspension for violating the NFL's performance-enhancing drug policy.
Top 10 cap charges for 2022:
The Bills are the favorites to win the Super Bowl in 2022, and for good reason. Following an offseason that saw them upgrade a number of positions, they'll be primed for a deep playoff run. Considering the depth of the AFC, it certainly won't be an easy path for Buffalo, but the team has as good a chance as any to be holding the Lombardi Trophy at season's end.
Follow @PFRumors