There was a moment during today's AFC East matchup in Miami where it didn't look like the Dolphins would have quarterback Tua Tagovailoa for the second half of the game due to a potential concussion. Tagovailoa underwent the required concussion protocol and returned for the second half to lead his team to a win over the division rival Bills. The NFL Players Association, though, is reportedly initiating an investigation into the handling of the concussion check, according to Tom Pelissero of NFL Network.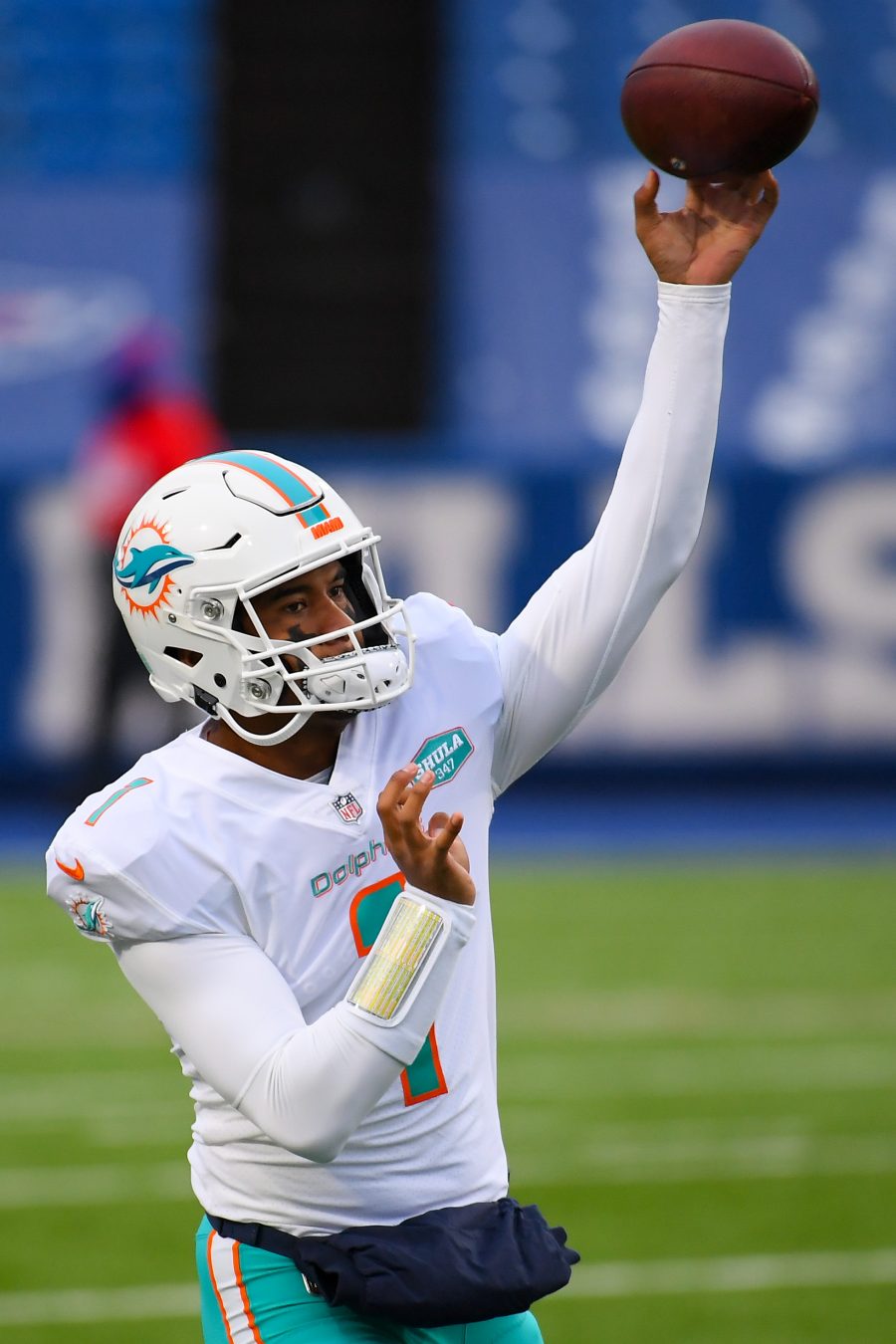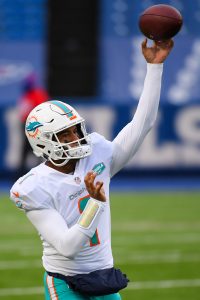 Tagovailoa received a late hit from Bills linebacker Matt Milano around the two-minute mark of the second quarter. When Tagovailoa had released the ball, he was pushed backwards by Milano and, upon landing on his back, Tagovailoa's head snapped back against the turf. As he hurried back downfield to rejoin his offense, Tagovailoa appeared to slip or stumble, prompting the officials to remove him from the game to undergo the league-mandated concussion protocol. Tagovailoa came back out with the Dolphins offense for the second half and proceeded to lead his team to a victory.
Instigating an investigation insinuates that the NFLPA has some notion that the protocol for Tagovailoa's safety was not completely aboveboard. Whether they believe the results were influenced to allow a potentially concussed player to return to play or whether they believe the results were ignored, the NFLPA clearly wants to make sure that Tagovailoa was not put in any danger by returning to the game.
Tagovailoa had a different story for his injury and stumble, according to Josh Alper of NBC Sports, telling the media, "On the quarterback sneak, (I) kinda got my legs caught under someone and they were trying to push back. It felt like I hyperextended my back. On the next play, I hit my back and kinda hurt it. Then I got up and that's kinda when I stumbled. For the most part, I'm good. Passed whatever concussion protocol they had."
This would excuse the Dolphins in the eyes of the Players Association for the time being, if true. While it might be questionable to send your quarterback onto the field with back issues, there is no league mandate preventing it. After the game, Tagovailoa credited adrenaline with his ability to continue playing after sustaining the back injury but did admit that he felt "uncomfortable."
Regardless of the results of the investigation, Miami may be without its young lefty for its next contest. If Tagovailoa finds it harder to perform without the rush of adrenaline, he will have only a short period of time to recover, as the Dolphins are set to play the Bengals on Thursday night this week.
Follow @PFRumors