After suffering a high ankle sprain in Week 3, Mac Jones was not expected to play this week. He will not; the Patriots ruled him out for their Week 4 game in Green Bay.
Brian Hoyer will get the call against the Packers. This will be Hoyer's 40th career start. Despite his extensive history with the Patriots, Sunday will mark only the veteran's second start with the team.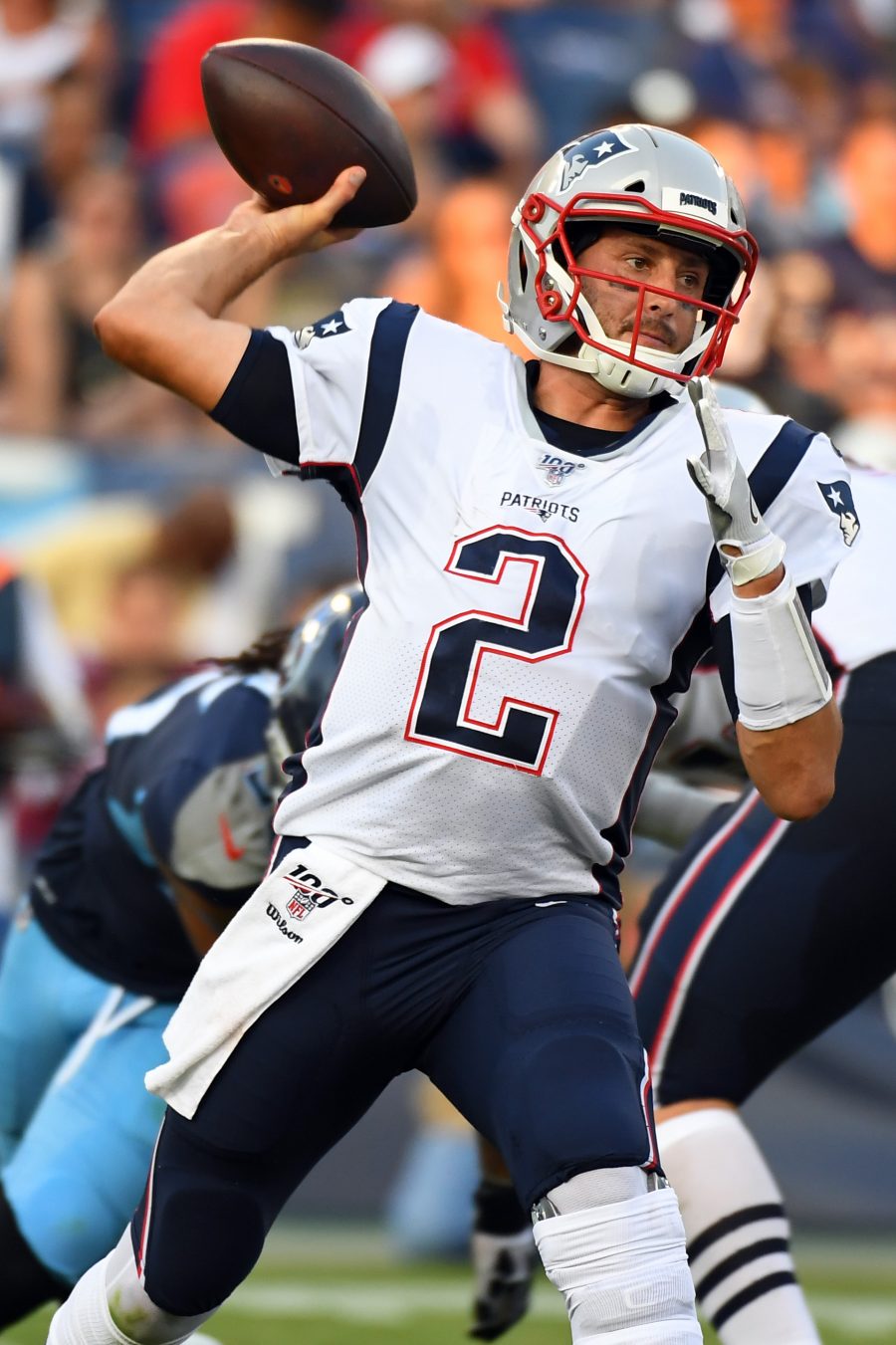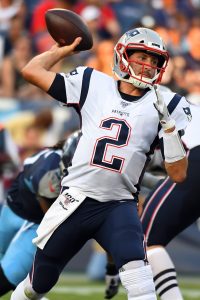 Jones did not log an official practice this week, though the Pats quarterback was present at the team's Friday workout. Bill Belichick repeatedly called the 2021 first-rounder "day to day," but the young passer is believed to be battling a severe high ankle sprain — one that could sideline him for multiple games. Thus, it was expected throughout the week Hoyer would get the call. Jones made a strong effort to play through this issue Sunday, but NFL.com's Mike Giardi notes the Alabama product continues to walk with a "noticeable limp" (Twitter link).
Hoyer, 36, has made some memorable contributions as a pro. The Cleveland-area native had the Browns in playoff contention late in the 2014 season, one that came mostly without Josh Gordon, and replaced Ryan Mallett early in the 2015 campaign to steer the Texans to an AFC South title. The former UDFA threw 19 touchdown passes compared to just seven interceptions that season. But Hoyer is far removed from his best NFL days; he is 1-12 as a starter since that Houston season. That win came for the 2016 Bears.
The Patriots have nevertheless circled back to Hoyer on multiple occasions. Adding him as a 2009 UDFA, the Pats kept Hoyer around for three seasons. They then re-signed him in 2017, after having traded Jimmy Garoppolo to the 49ers. Hoyer began that season as San Francisco's stopgap starter but finished it as Tom Brady's backup. After the Colts signed Hoyer to back up Jacoby Brissett in 2019, in the wake of the surprise Andrew Luck retirement, the Pats brought him back for the 2020 season. Hoyer backed up Cam Newton in 2020 and was Jones' QB2 last season.
Hoyer's experience aside, this is a clear setback during a Patriots season themed around Jones' development. This will be Jones' first missed start as a pro. The former national championship-winning QB sustained his injury on the final play of the Patriots' loss to the Ravens; Jones was unable to put any weight on his injured leg after the malady occurred. Despite seeking out a second opinion this week, Jones will be shelved.
A multigame Jones absence would stand to affect the Pats' preparations going forward; they face the Lions in Week 5 and the Browns in Week 6. Hoyer struggles would open the door to rookie Bailey Zappe, who is coming off a record-setting season (62 touchdown passes) at Western Kentucky. There are no quarterbacks on New England's practice squad.
Follow @PFRumors