Ja'Marr Chase's hot streak has helped the Bengals to back-to-back wins, but the star wide receiver will not be in uniform for a bit. A hip injury is expected to sideline Chase for at least a month, Adam Schefter of ESPN.com reports (on Twitter).
After Chase visited a hip specialist Wednesday, per Schefter, he continues to seek input about the injury. An injured reserve stay may be in the cards for the LSU product, who did not miss a game as a rookie. An IR stay is, in fact, anticipated here, Paul Dehner Jr. of The Athletic notes, adding that the 6-foot-1 pass catcher is battling a hip flexor strain. He is not expected to need surgery, per Dehner, keeping a near-future return on the table.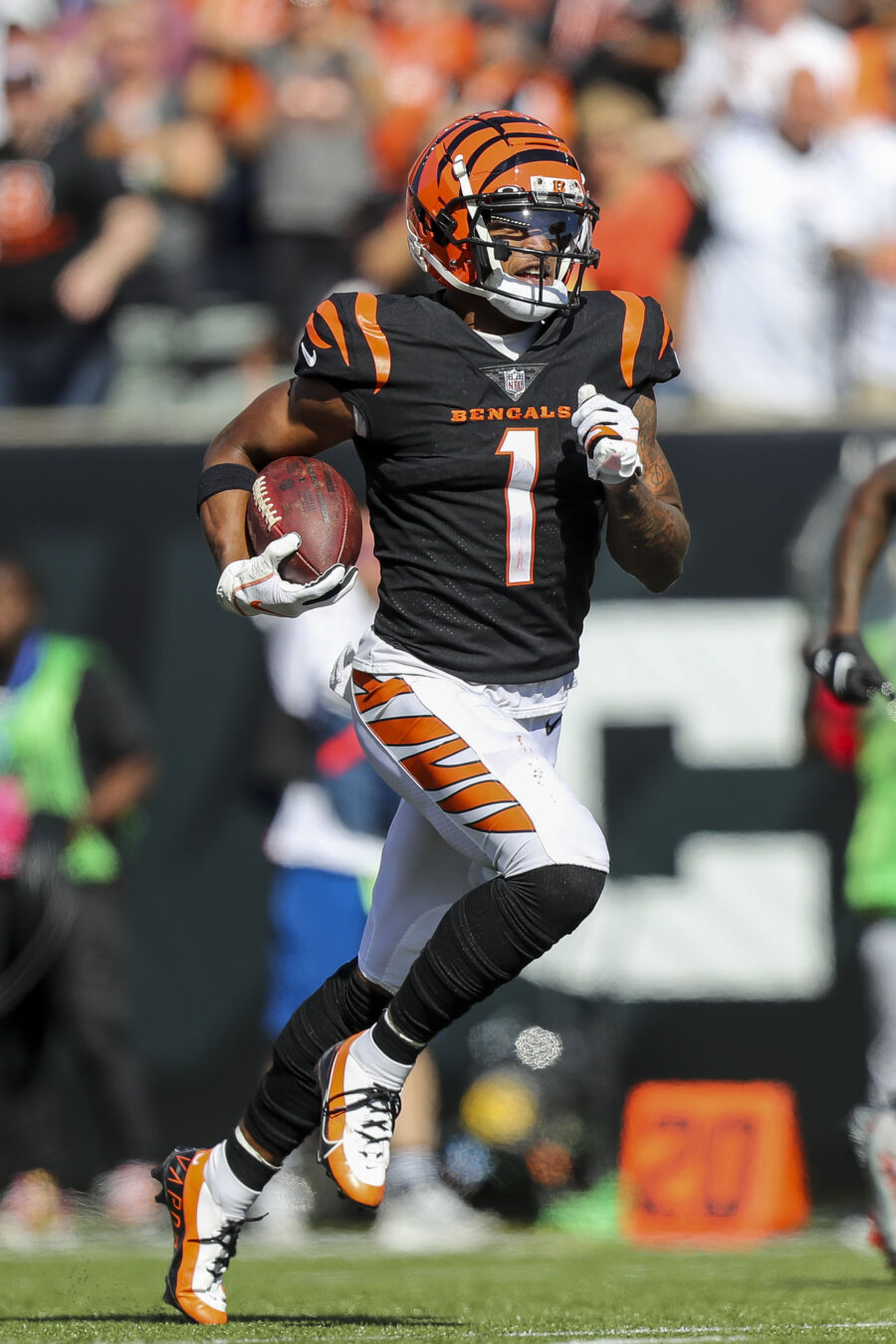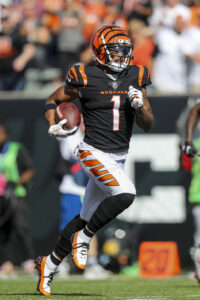 Chase suffered the injury against the Saints but managed three practices — including a full workout Friday — leading up to the Bengals' Week 7 game. He scored two more touchdowns against the Falcons, helping Joe Burrow to a dominant performance. But the Bengals will need to get by without their top weapon for a while.
Over the past two weeks, Chase has combined for 15 receptions, 262 receiving yards and four touchdowns. Chase's rise since being drafted fifth overall last year has obviously been a central component in the Bengals' ascent. His absence will put more on the shoulders of Tee Higgins and Tyler Boyd. While the Bengals have a strong supporting duo, these two have not been asked to go it alone since before Chase's NFL debut.
This news comes as the Bengals (4-3) have made their way back from 0-2, moving into a tie with the Ravens atop the AFC North. Cincinnati has a Week 10 bye but will face Cleveland, Carolina and Pittsburgh over the next month. With Schefter indicating this injury could sideline Chase for up to six weeks, the Bengals could be challenged late into the season. Chase still seeking answers also should caution against setting a firm timeline here.
Beyond Higgins and Boyd, the Bengals roster Trent Taylor, Mike Thomas and Stanley Morgan. Both Higgins and Boyd have posted 455 yards this season, trailing Chase's 605 (sixth in the NFL). Among the team's other wideouts, only Thomas has a reception this season. Thomas has two catches for 38 yards; he has also been with the team for three seasons. Taylor has played a role in the past, and the ex-49ers slot serves as the Bengals' primary punt returner. He caught a two-point conversion during the team's AFC championship game comeback last season.
Follow @PFRumors